No blog aimed at expats would be complete without a bit of tongue-in-cheek humour about the host country's nationals and their grasp of foreign languages. So, here goes! We present a small collection of Baltic English pearls which we sure found amusing (plus a bonus gem from Alex's recent trip to Poland).
"Lens soup" – Get an eye-full. Literally.
We want to see the active stones please.
"Sea products" – Calling them products makes us think we probably shouldn't be eating them.
We think the main point here is that it's a good pillow. Try not to read into it too much.
"Spaghetii whit see food" – Sounds close enough to us.
"Sonal berrycobler" – Lord of The Rings is missing a main character.
"Our offer: rent the ship" – why does this already feel like a dodgy deal?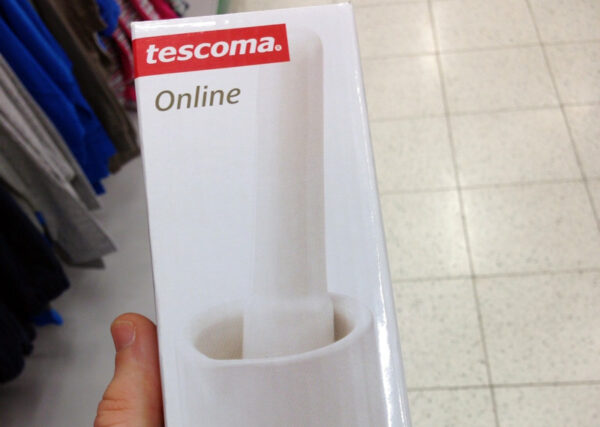 We have no idea what is "Online" about this pestle and mortar.
"New Potato Offer" – Sick of those old potatoes? We have new ones.
Aside from the insane ramblings of this copywriter about the filling of this pillow, we have no idea what would be good about a "friable" pillow.
What Fish? Who wants to know? It's just different sorts, OK?
Children Driving. Not so much erroneous, as just downright worrying.
"Children atraction" – Even if it had been spelled correctly, it's probably not the right message.
There's nothing tastier than trout baked in wax.
"The last night party" happened shortly after Jesus and his disciples had their last supper.
Not a Latvian product but found in a Latvian supermarket. Say the name out loud, and then ponder over why anybody would want to buy this cheese.
Spotted at a hotel in Poland, this one got us worried. Turns out they've cancelled daylight saving time.
Would you rather avoid potential translation blunders? We can help translate your menu, product description or website content from Latvian to English. Get in touch for a quote!