Would you rather be late to work than miss out on your first Aeropress of the day?
Do you cringe at the idea of pouring boiling water over your favourite fairtrade, organic Ethiopian blend?
Would you be offended or embarrassed if your friend rocked up cradling a Starbucks Frappuccino?
Have you ever received a coffee-related Christmas or birthday gift?
If you answered yes to any or all of these questions, chances are that one day you're going to be searching for the best coffee in Riga. And you will not find it at Starbucks. Because there are no Starbucks in Riga.
While Latvians are probably closer to the world's coffee-drinking champions, the Finns in terms of vodka consumption than coffee consumption, they certainly enjoy a cup of joe. It will come as no surprise that good old java is Riga's drink of the moment just like it is in many other "up and coming" cities of the world.
Inspired in part by this newfound appreciation for the drink are a growing number of pretty damn fine establishments where coffee is made with love and respect for the ingredients and the consumer. It is exactly these places where you are likely to be served arguably the finest coffee in Riga.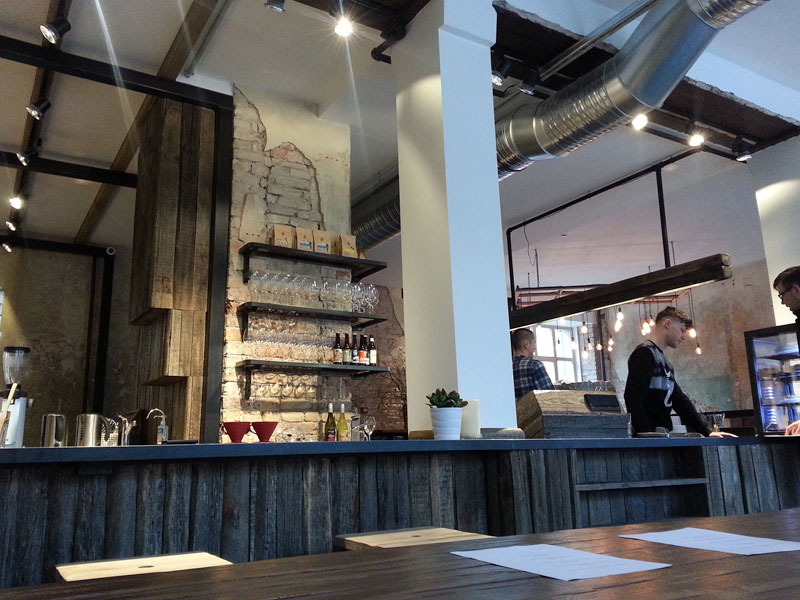 The Rocket Bean landed on Miera iela, a street loved by locals and guidebook authors, home to the Laima chocolate factory and a series of quirky shops and cafes. It is the perfect complement to the neighbourhood, an injection of Nordic style and atmosphere. Here, coffee is roasted on the spot and brewed as per your wishes from Aeropress to coffee machine.
This little kiosk is on a big mission. KURTS Coffee is a family project run by a mum and dad who want to ensure a decent future for their disabled son. Profit goes toward ensuring Kurts' daily wellbeing. They're also supportive of the zero waste movement and offer a 50 cent discount to anyone with their own takeaway cup.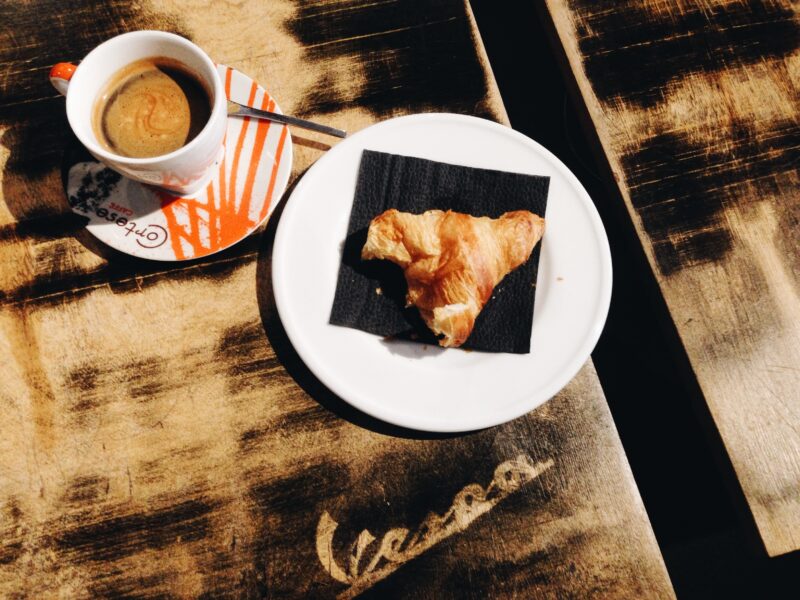 Vespas, coffee and croissants = recipe for success. This is one of the coolest addresses in Riga's Art Nouveau Area where you can simply chill, have a meal or rent a Vespa. How great is that?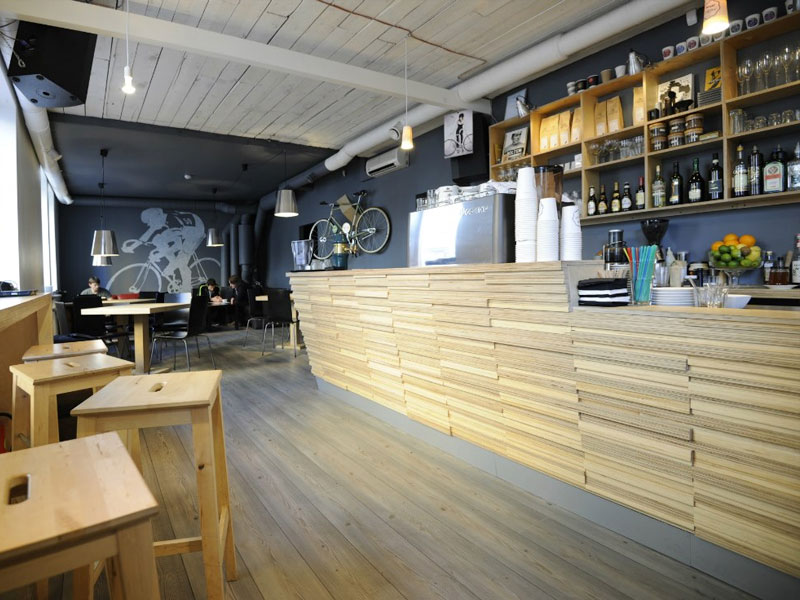 Coffee and bikes is its slogan, but Miit is also a vegetarian's dream with a daily lunch deal and weekend brunches or pancake mornings.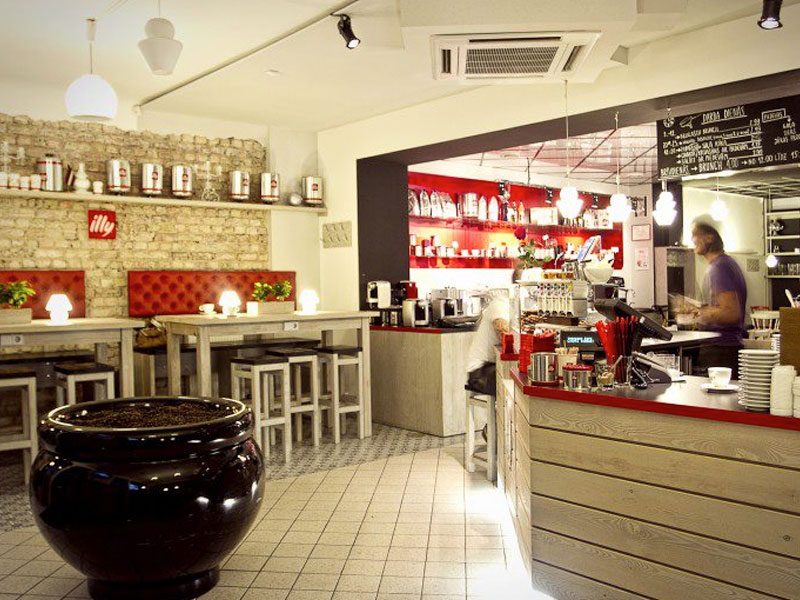 More often referred to as Illy, Innocent Cafe is "to blame" for Riga's obsession with brunch, and has been serving one of the finest weekend morning spreads for a fair few years now, accompanied by some of the best Italian coffee.
Quite possibly the world's cutest coffee shop chain set in a series of unusual locations. Its original tower and namesake stands at the entrance to Vērmanes dārzs (Vērmane park) towards the corner of Tērbatas and Elizabetes iela, but the chain has now expanded. They serve Illy coffee.
Mierā could be your favourite neighbourhood coffee shop in any cool city worldwide. The winning formula? Cosiness, charm, croissants and coffee.
Piens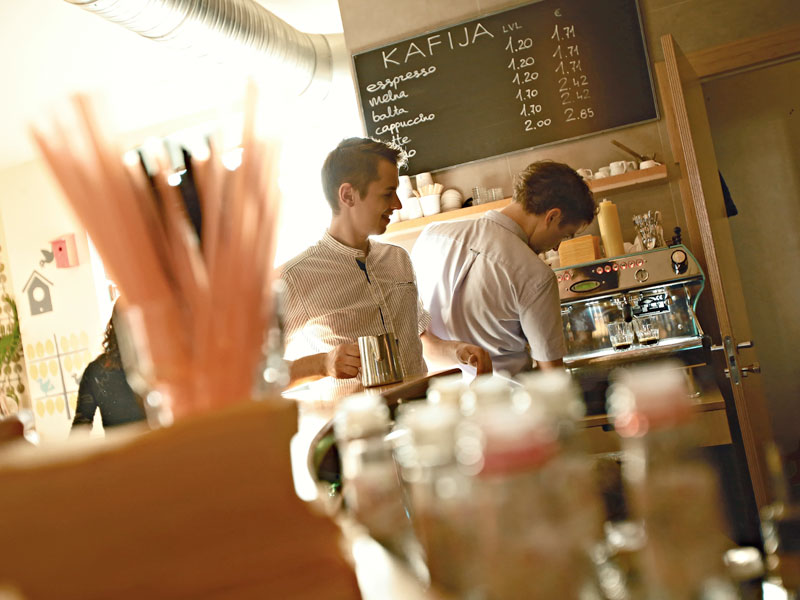 What started off as being Riga's coolest weekend bar and dance floor has matured into a classy, brunch-serving cafe, and is still legendary for its weekly Wednesday wine evenings.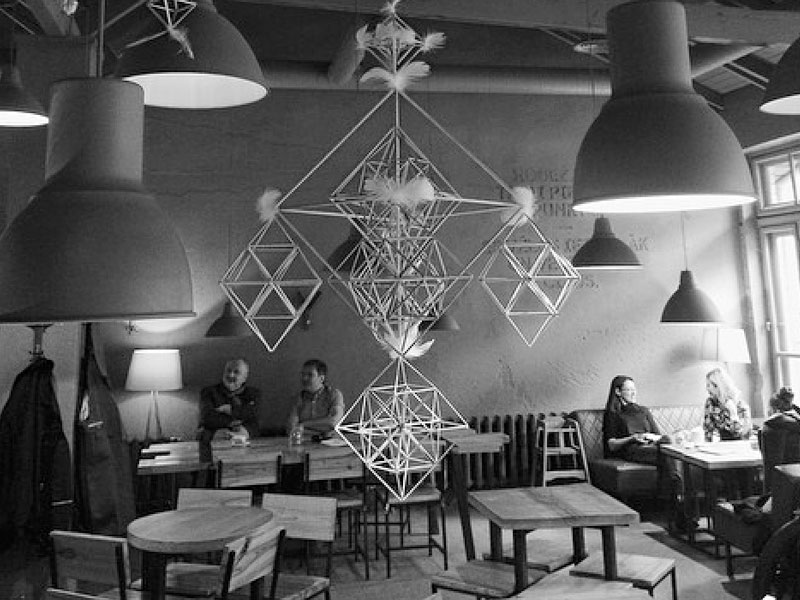 This cafe-bar shares an industrial-style space with a barber shop. Need I say more? A striking mix of timber and metal, and a grey colour scheme make it one of the most contemporary settings for unhurried coffee consumption.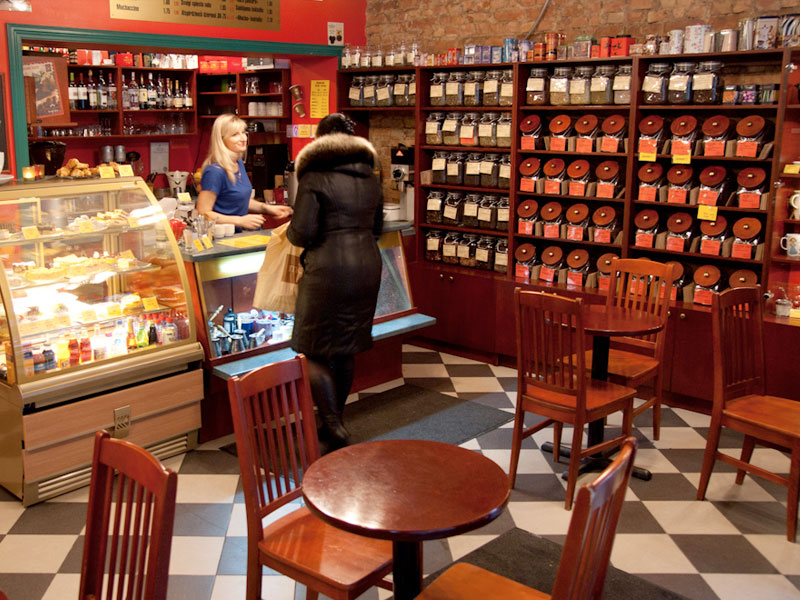 A Riga staple, this classic coffee shop has been around for as long as I can remember, and is still my go-to place for coffee beans – something I like to give as a gift.
Where do you prefer to get your caffeine hit in Riga?