Ok, so we all know craft beer was/is a big thing. Correct me if I'm wrong but the next "revolution" in the bar world is cocktails again, right? Replacing commercially produced syrup and additives with homemade infusions, bitters and tinctures, focusing on flavours rather than over-the-top visual presentation.
It now seems completely normal to have to pay 5 EUR for a regular mixer in Riga, so prices around 7 – 10 EUR for a cocktail don't shock me entirely. That's as long as it's a well-made cocktail in suitable surroundings. Here's Life in Riga's tips on where to find the best cocktails in Riga.
Gimlet
Gimlet claims to be a Nordic cocktail bar. With ingredients including quince, dill, aquavit, seaweed and homemade gooseberry cordial, it lives up to its name. This is a wonderful basement space in an area with an increasing amount of excellent evening destinations. Worth a fancy pub crawl.
Address: Baznīcas iela 37.
Churchill
Right in the heart of the old town, a good one to end the night on a classy note. Dim lighting, wood panel walls and an overall historical vibe. Drinks are prepared with love by true professionals.
Address: Aldaru iela 4.
Bar XIII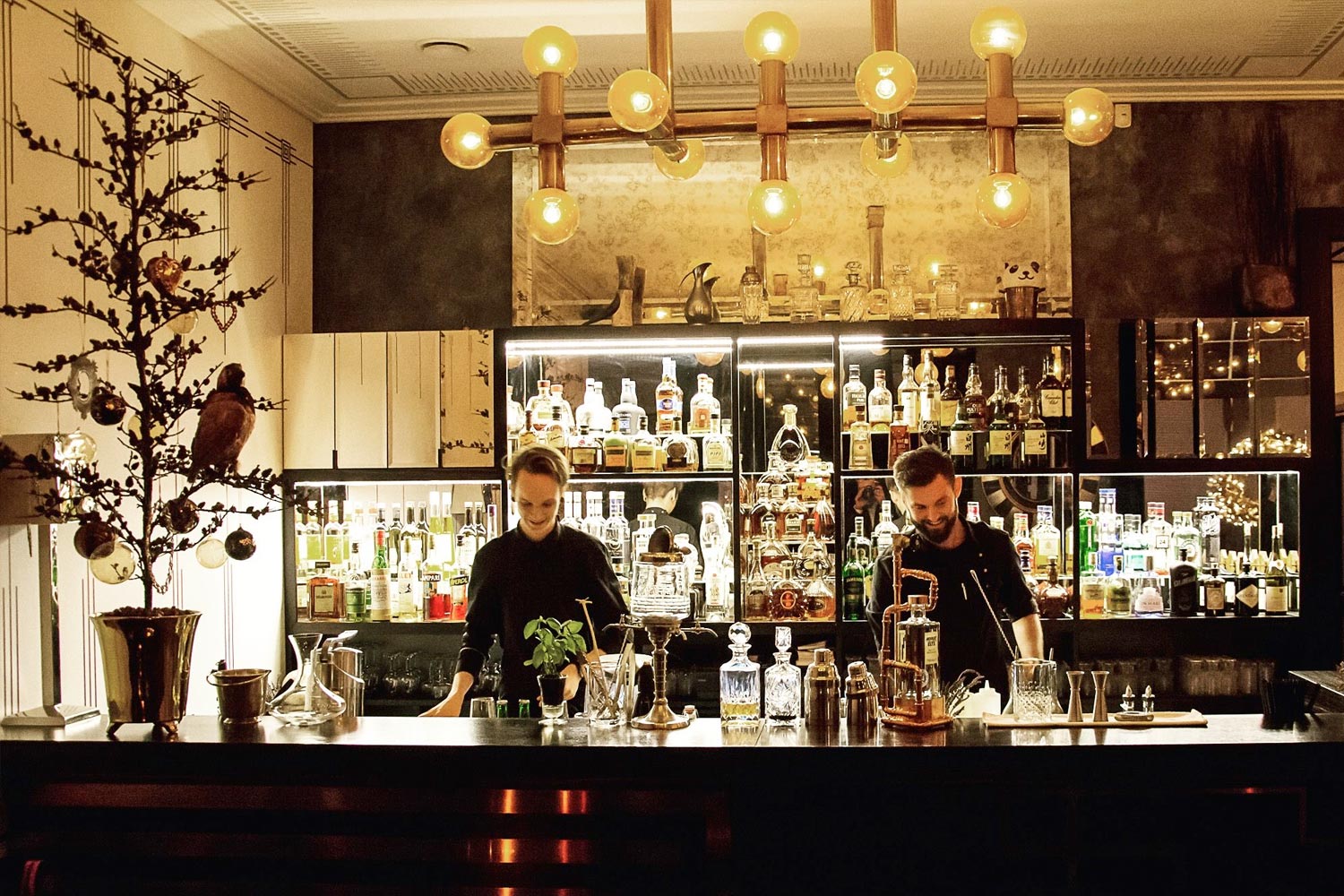 With an address on one of the poshest streets in town, it's no surprise that drinks at Bar XIII have the price to match but you get what you pay for. In homage to the Art Nouveau architecture that the area is known for, Bar XIII has an exquisite gilded interior with plenty of Art Nouveau touches. Word has it, it's a copy of one of London's finest cocktail establishments.
Most intriguing cocktail on the menu: Hot Tarragon (gin, homemade tarragon syrup and herbal tea). Sounds like the perfect winter warmer!
Address: Strēlnieku iela 1a.
Mākonis
Mākonis is another one that made it on to our best coffee list, and they score high points for cocktails too. Now in a new, larger space outside the old town but in an area more loved by locals and increasingly populated by the kind of places where you want to be seen. The move saw Mākonis' tagline change from coffee and design to cocktails and design. Exciting!
Address: Stabu iela 42.
Top tip: start the day with a cocktail. On weekend mornings Mākonis serve an unlimited waffle buffet.
B-bārs restorāns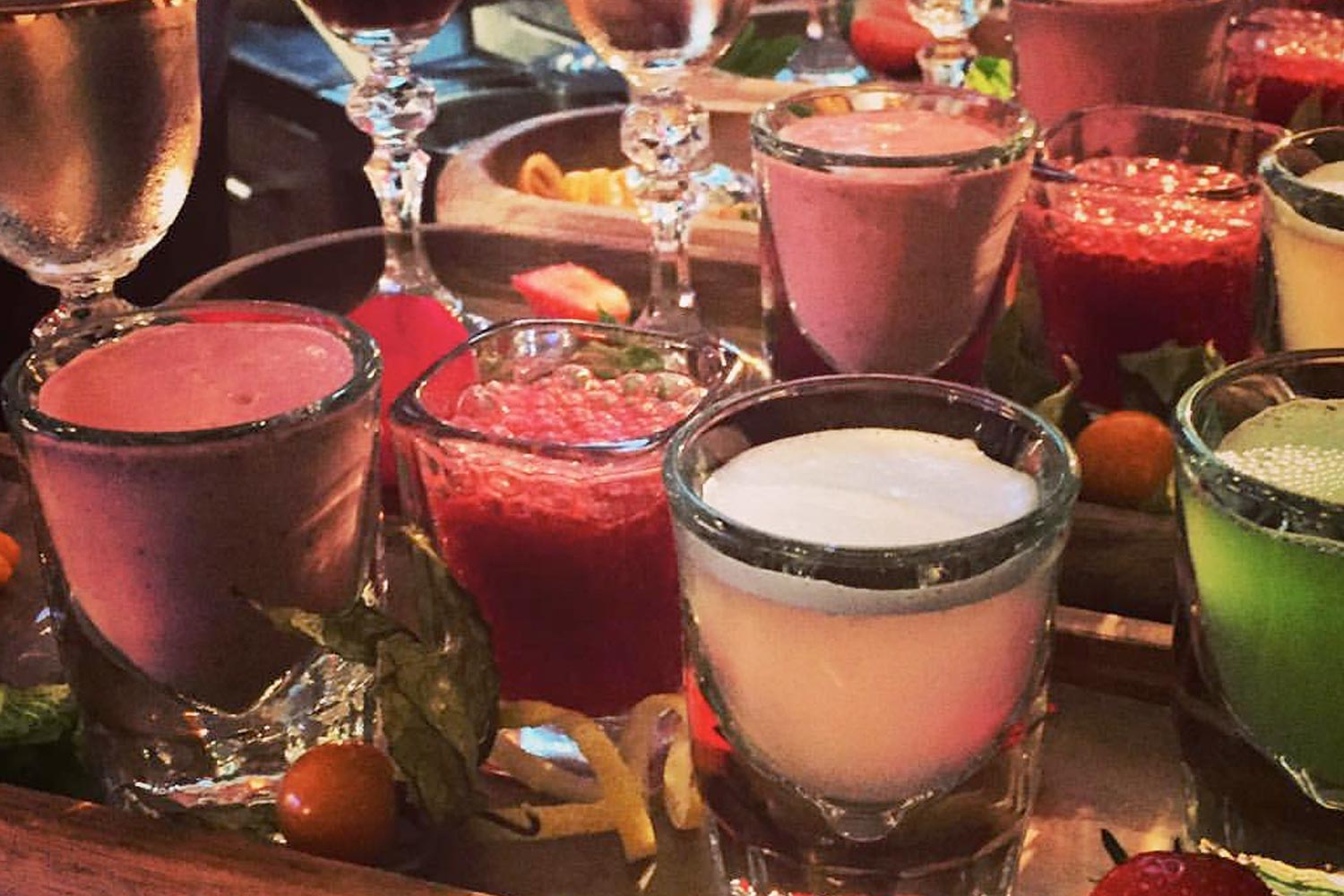 The door to B-bārs is within stumbling distance of the entrance to Riga's Dome Church so you couldn't really ask to be any more central. Note, it's the only Old Town bar on our list!
The B in the name is short for Balsam, specifically Riga Black Balsam, the magical herbal liqueur, so B-bārs is your go-to for trying Balsam drinks, like the city's official cocktail – Clavis Riga (Riga Black Balsam, rhubarb liqueur, pomegranate syrup, white chocolate syrup and apple juice). On weekends, the killer cocktails and DJs make it busy.
Address: Doma laukums 2.
Got any others to add to the list?