What do Latvians eat? What time do Latvians start work? Do Latvians use mobile phones? I was asked that last one in France! To be fair, it was 13 years ago. But really, is life in Riga different to life in any other European city? Or even any American or Australian city? You be the judge as I share the stories of the daily lives of two female millenials who now call Riga home.
Zane is 25. She's originally from Valmiera via Valka but has lived in Riga since she moved here aged 18 to study.
I'm Lelde, I'm 28 and have lived in Riga on and off since I was seven.
Lelde
At 7:05 am I turn over to switch off my alarm clock. Usually, by that time my cat has taken care of waking me up by whacking me in the face or walking over me. I take an hour to get ready in the morning. Is that a long time? I don't even fit in a cup of coffee, I leave that for the office. There's always music on in the background, and in the mornings it's either Retro FM or the latest pop music because that's all I can comprehend at that time.
My breakfast is most often muesli with oat milk and fresh or frozen berries. Then, I set off to work on foot or by bike. It takes me between 15 and 20 minutes.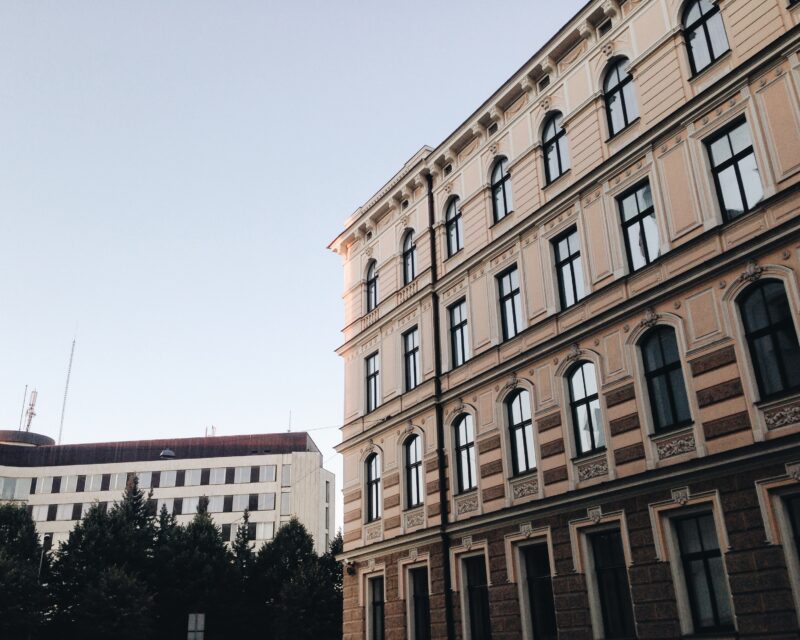 This is the kind of view I see during my walk! I'm very fortunate to live in such a picturesque part of town.
I work in tourism, in the public sector. Our office building is about as dull as they get. It's Soviet style and ugly as anything, and my office feels about as welcoming as a dentist's waiting room. At least I have a great view over the roofs of Riga! And my desk is full of exotic treats since my colleagues and I travel a lot for work and spoil each other with foods of the world. I've become quite hooked on instant matcha tea from Japan.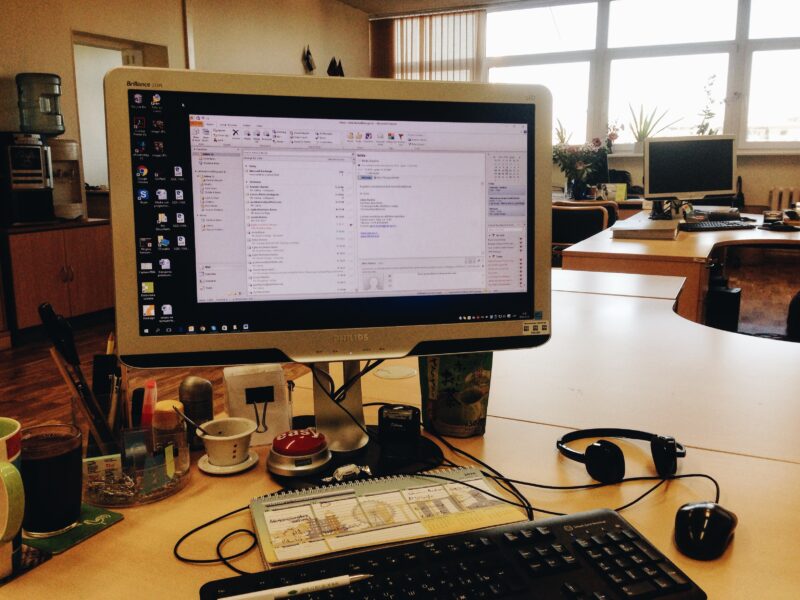 The first hour or so from 8:30 am goes by doing admin – filing invoices, chasing up missing paperwork etc. After my cup of coffee I feel more up to creative tasks, like putting together itineraries for travel bloggers, journalists and tour operators who come to find out what Latvia is all about. I might also help my colleague with some content for our Instagram account.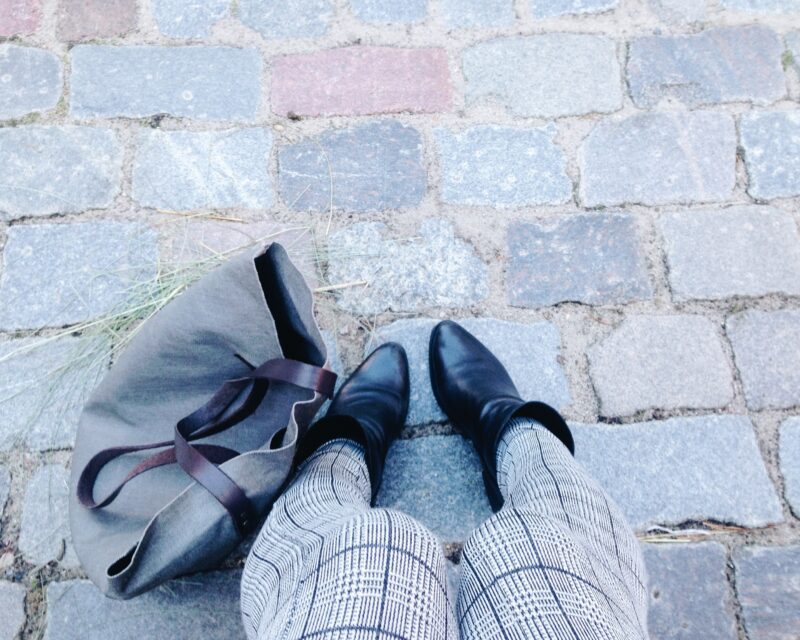 Some days I have meetings outside the office and I enjoy the chance to get some fresh air. Last time, I wore high heeled boots and had to hobble across the cobble stones in the old town. I'm nothing like the many elegant Latvian ladies who can deal with the situation with such grace and composure. I stumble and swear at myself, and promise to wear more sensible shoes next time.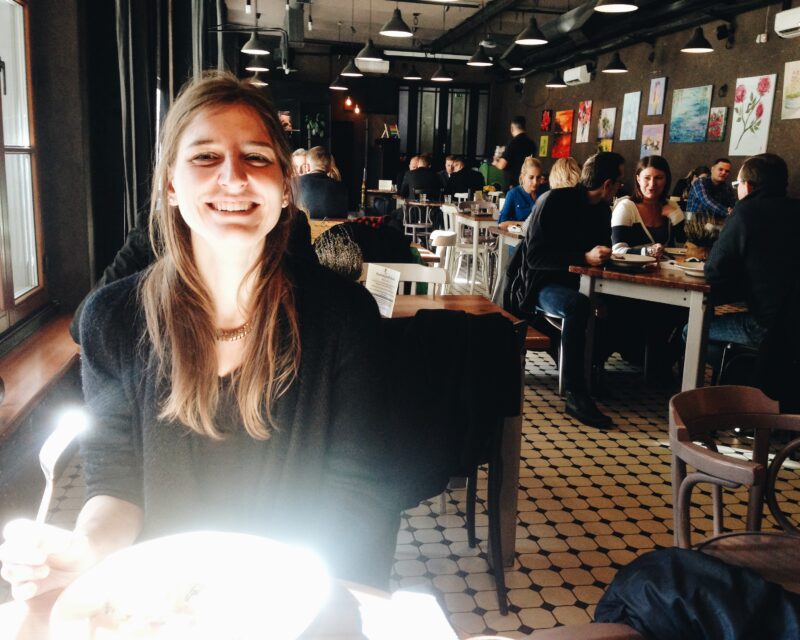 More often than not I bring a packed lunch because I like to eat healthy and it's much cheaper. However, lately I've been keeping myself very busy in the evenings which has made me into a lazy cook. So there are more days now when I join my colleagues for lunch at places like Andalūzijas suns or Cydonia. I'm super fortunate to have such a great group of colleagues. We blether away about everything from Tinder dates to cooking tips.
My work is usually pleasantly interrupted with Whatsapp messages from friends or my sister sending photos of my niece. Officially, my working day ends at 5 pm but, of course, there are days when I stay longer and I admit to checking work emails on my phone in the evenings.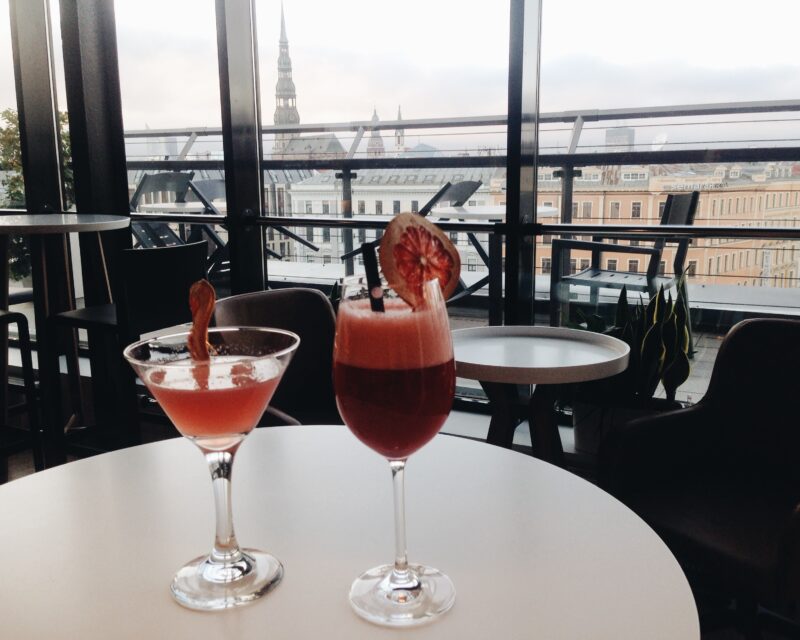 Once a week I do pilates but most days I indulge in much less healthy activities like having a cheeky drink or pizza with friends. Some evenings end at the cinema and one of the last movies I saw was Bridget Jones's Baby at Forum Cinemas, one of the really big cinemas which I hadn't been to in ages. I usually prefer the smaller independent cinemas like Kino Bize and Splendid Palace. Two new things I've recently tried have been a class on mindfulness and a pub quiz (they're becoming very popular in Riga). And I always jump at the chance to babysit my baby niece.
Around 11:30 pm I hit the sack after having read for a while and listened to music. Lately, I've been obsessing over Twin Shadow's latest album, Christine & the Queens and How To Dress Well. This year I've been consuming a lot less TV than I used to and I'm quite proud of all the time I've saved.
Zane
My morning starts at 6:22 am. It's not the usual "open your eyes, have a good stretch, a cup of coffee and croissaints" type of morning. No, mine starts at 6:22 am. I open my eyes and put on the first clothes that happen to fall on me when I open my wardrobe. Who has the time to choose a matching outfit at that time of day!? I don't. After getting dressed, it's time for make up and I apply a lot more precision to putting on my make up than my clothes. I make sure everything's smooth and the way it should be.
Once that's done, I'm out the door to get to work on time for 7 am. I'm a kindergarten teacher, so I really can't be late. I won't go into too much detail about my work. It's quite an average job. Kids, teaching, games and a lot of noise.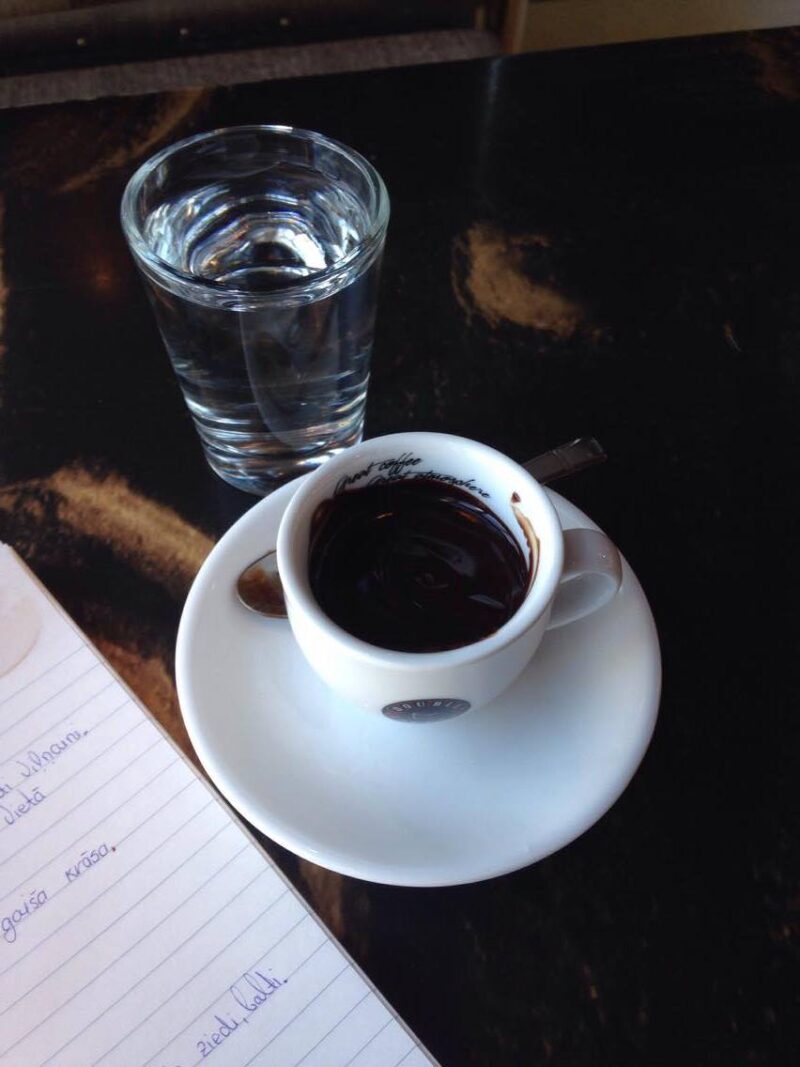 After work, I usually head straight home and rest until my boyfriend gets in. Sometimes, I go for a coffee at places like Innocent or Double Coffee and eavesdrop on adult conversations which tend to be a bit more interesting than six hours of listening to stories about ponies and spidermen.
When my boyfriend returns, we have a nice homemade dinner and chat about our day. Some days we play board games, some days we watch Netflix. And that's my day, that of an average Latvian. It starts early and is quite long but I enjoy it!
What's your average day like in Riga? Would you like to share your story? Let me know!
Cover photo (c) Enars Plinta.