Three Riga locals share their insights on what life's like in the neighbourhoods of Ziepniekkalns, Pļavnieki and Avoti. Excellent for anyone planning to move to Riga or a new place in the city. If you're ready to take the leap and "test drive" one of these areas, AirBnb is a brilliant option. Get 30 EUR off when you make your first ever booking through this link.
Ziepniekkalns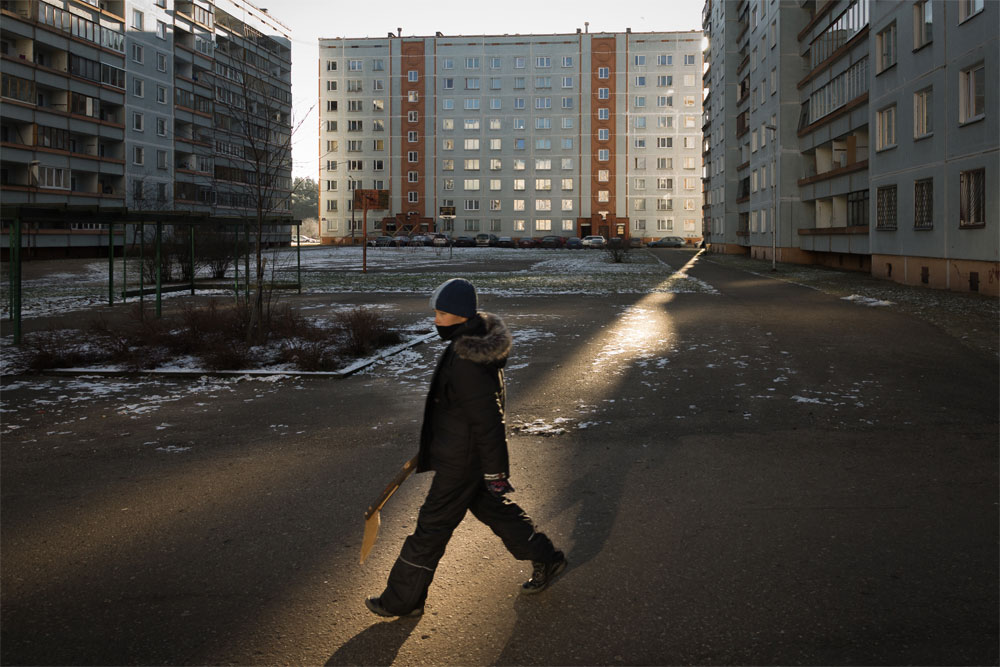 (image source: Serzhanja)
Ziepniekkalns lies on the left bank of the river Daugava, close to the city's southern border. The area is dominated by Soviet high-rises but has seen new developments spring up over the last decade or so, as well as detached family homes with gardens.
Artūrs Lokastovs, 27, has lived in Ziepniekkalns on and off for 22 years since his parents moved there.
He'd recommend living in Ziepniekkalns and says:
"I'd suggest it to anyone who wants a place to live for an acceptable price, away from the everyday hustle and bustle of the city centre. There's a huge park and the woods are just across the street, so anyone who enjoys a calm walk once in a while will like it. There are also opportunities to do sports – gym, yoga, that kind of thing.

Speaking of neighbours – as far as I know, they're ok, since they don't mind me having parties (even on weekdays) and never call the police!

There's nothing awesome about it, but when you get used to it, it's just a good place to live."
The main problems Artūrs notes are the lack of parking spaces and having to navigate between all the potholes on the terrible roads. He feels safe in Ziepniekkalns but notes it may take time for some people to get used to it. "At least it feels safer than many other neighbourhoods in Riga" he says.
Ziepniekkalns is great for shopping with both small kiosks and big shops for groceries. There are 3 medium sized supermarkets where you can get anything from food to clothing to pet food to building materials. All this is within walking distance of no more than 15 min, closer still if you have a bike or a car.
There are bars and clubs in the vicinity, however "you should think twice before visiting most of them." Instead, there are plenty of places for a casual meal.
Zaļais Dārzs specialises in Armenian cuisine and also serves European dishes. It's especially nice in the summer with a playground for kids and separate dining "cabins" for private meals. Artūrs has heard some complaints about service though.
If you like simplicity with a touch of the old school (15 or so years), Marijas Virtuve is a good place to go for home-style cooking at reasonable prices.
In general, Artūrs would suggest going elsewhere for food. A 10-15 min cycle away in Mārupe, is Krusta Krogs with good food, fine service and chilled beer, just outside the rush of the city with a nice garden. Another option is Ingars at 10-15 min cycling distance – good food and a playground for kids.
Pļavnieki
Pļavnieki is on the right bank of the river Daugava, it's set between Lubānas iela, Ilūkstes iela and Augusta Deglava iela. The neighbourhood's dominated by Soviet architecture with wide, multi-lane roads criss-crossing the area but plenty of greenery balancing them out.
Ieva Vīksne is 23 years old and has lived in Pļavnieki all her life because both her parents and grandparents set up home here. She recommends it for both young and old, and families.
"It's quite green & has lots of shops and medical facilities. In general it's a nice place to live – the only downside is that it's pretty far from the centre.

It's green and quite peaceful and has everything you might need- starting with small parks and forests, cobblers and photo stores, tailors etc., as well as several schools and stadiums."
Ieva's main concerns are safety and the lack of nice views since all you see is endless rows of block buildings. Most residents seem to be elderly.
Asked if she feels safe in Pļavnieki, Ieva replies:
"It depends. During the day – yes, but less so in the evenings and at night time. In spring and summer young people sit outside the block buildings drinking beer. In general I feel safe, but in some areas like the small local casino, bars and 24/7 shops it feels less safe."
Pļavnieki is great for shopping. Ieva laughs that it "might be the one neighbourhood in which you have more shops than people."
"There are more than 6 supermarkets on Saharova iela representing 5 different brands and each has its pros & cons. There are also several smaller shops for things like milk and chocolate but I wouldn't suggest buying meat or dairy there. There's also a market at the end of Saharova iela which always has a selection of fresh seasonal fruit and vegetables. It's not far to walk – on a single walk you can shop in at least 3 different stores to get all the things you need."
In terms of nightlife, Ieva advises caution:
"By Soviet standards this is considered "a sleeping neighbourhood" – what it implies is that its main purpose is to give you the comfort of sweet home. There are some questionable bars and "clubs" but I wouldn't recommend them unless you're seeking a true "hood" experience."
Other forms of entertainment are generally more advisable.
"Restaurant wise – there are a few in the shopping centres, a few decent pizza places but nothing remarkable. There are several good sports clubs and different facilities for fitness activities. There are loads of parks, stadiums and several bike tracks. Biķernieki sports track is reachable in a few minutes by bike."
Avoti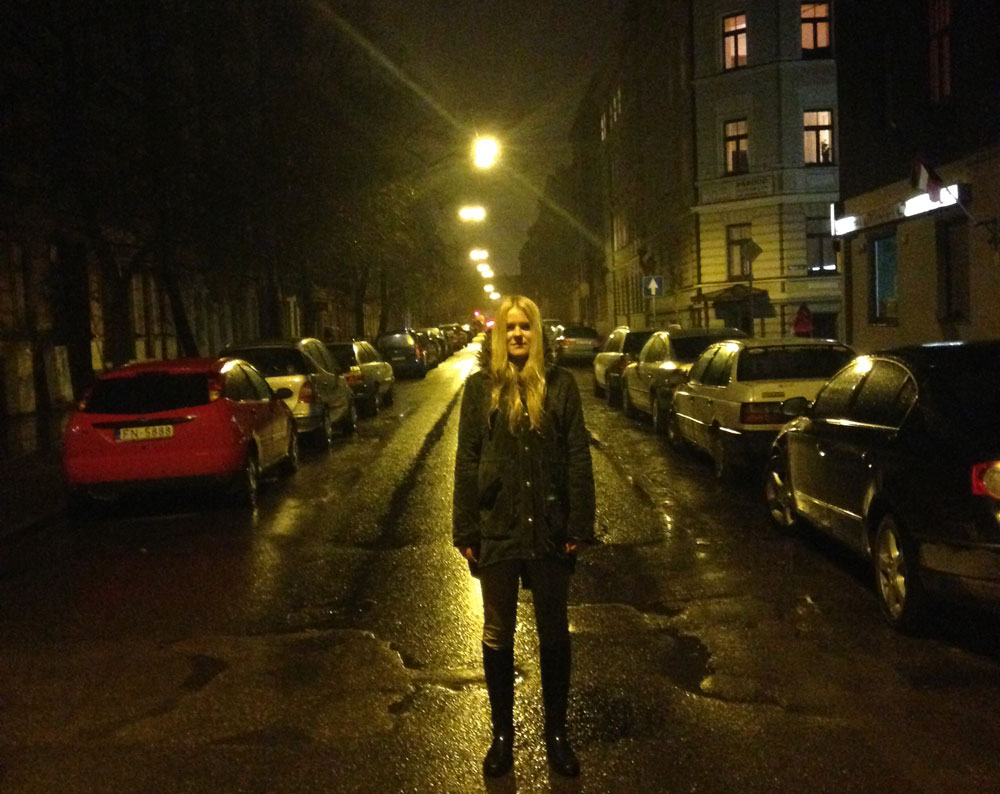 Elīna is 27 and has lived in the Avotu iela area for a year and a half. When she first moved, she moved in with her boyfriend but they soon found they needed more space. "We like the area so we ended up moving just a few blocks along the street towards Valmieras iela. There's a little convenience store and a decent cafe on the ground floor of our building, which is excellent for lazy stay-in mornings" Elīna explains.
She would recommend it to young people since the area is very close to the city centre and is very affordable. "Basically, this means you can get very spacious flats for very little rent, which is great if you have just started off on your own or want to be near all the "action" of Riga city. I think it's too noisy and busy for families with kids but then I wouldn't know cause I don't have any" she laughs.
The best features of the area include its close proximity to the city centre, greenery and affordability. The area boasts a lot of pre-war buildings with beautiful spacious flats and parking is generally free.
In terms of safety, Elīna explains:
"It's not considered to be the safest neighbourhood, since there are quite a few degenerated buildings which attract similar inhabitants. But I definitely don't feel endangered as Riga is generally a very safe city. That said, you should always look after your belongings as if left unattended they can "grow legs" quite quickly."
Try your own luck
Should you wish to find a temporary place to stay in Ziepniekkalns, Pļavnieki or Avoti, get 30 EUR off your first booking on AirBnb through this link! There's no greater way to find out if you like a neighbourhood than giving it a chance in real life.
—
If you enjoyed this post, you may also like Riga's Art Nouveau Area From A Local's Perspective.
(Cover photo: Untitled by niklasstjerna)