Life in Rīga wouldn't be complete without the occasional weekend trip from Riga to one of Latvia's charming small towns. One of them – Cēsis – is a particular favourite. If I were a singer-songwriter, I'd write a serenade to Cēsis in a heartbeat.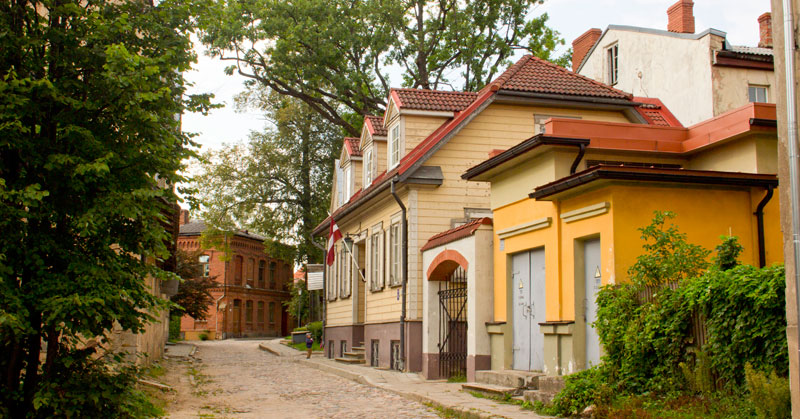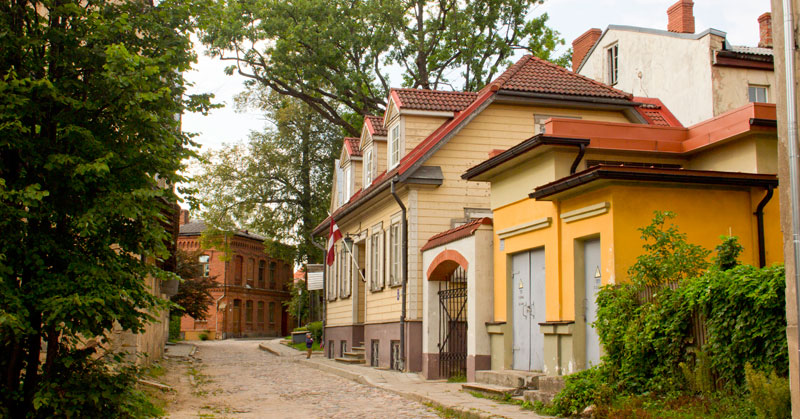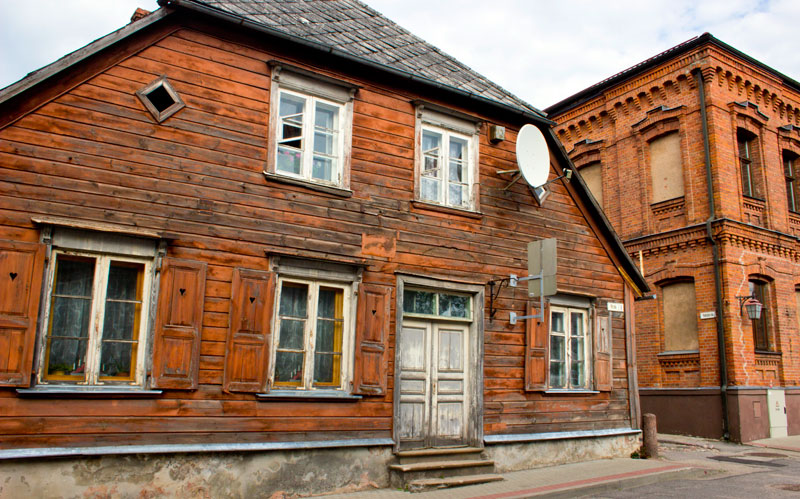 It's the kind of town where the local newspaper (Druva) still has a crime column that notes petty thefts and drunk cycling incidents. On June 3rd Jānis F., resident of Dārzniecības iela reported the theft of three pairs of garden shears and a lawn mower from his garden shed. On June 7th at 8:45 on the corner of Raiņa and Dārzniecības iela police caught a 29-year-old female riding her bike while under the influence of alcohol. The perpetrator was named as being Zane M. of Aldaru iela.*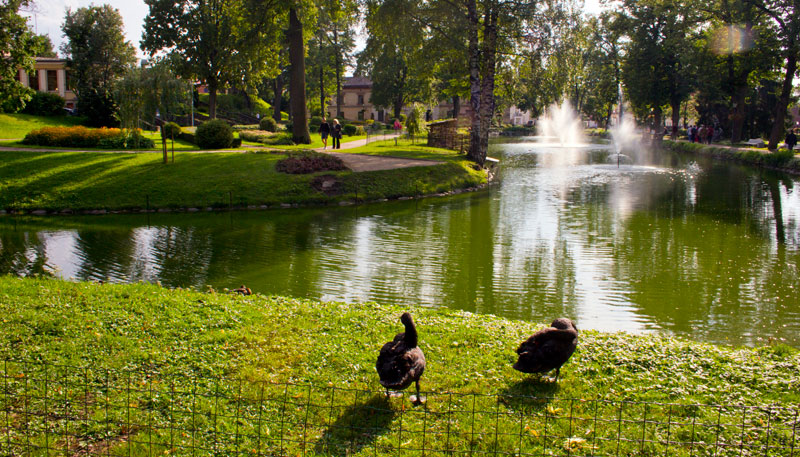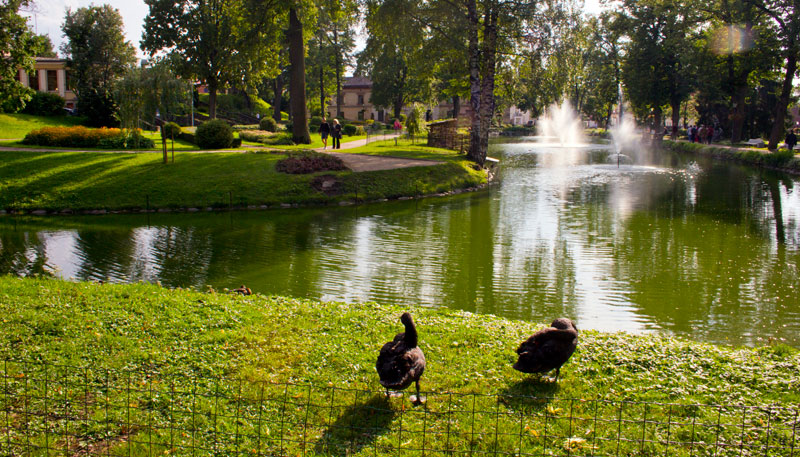 And nothing (well, almost) makes the town talk more than its prized black swans who own the pond in Maija Parks (May Park). When the couple gave birth to two cygnets, the news hit the headlines. For weeks, people flocked to see them and take photos. Sadly, in winter tragedy struck and the mum and her two young ones passed away, so the male was introduced to a new lady friend.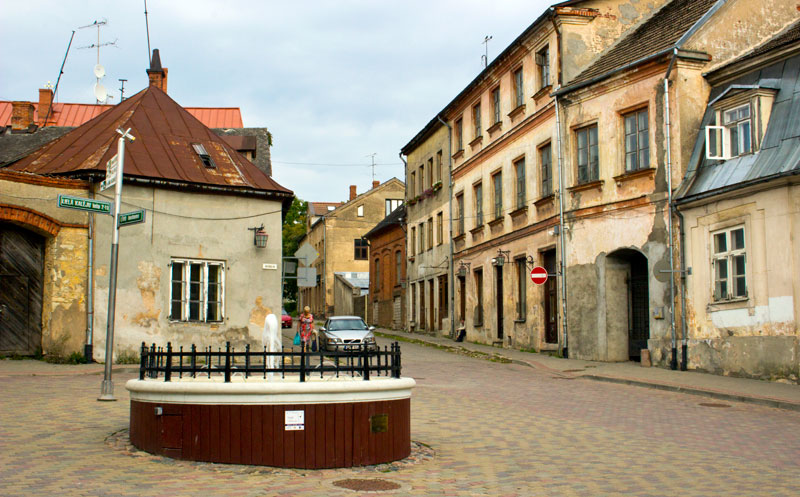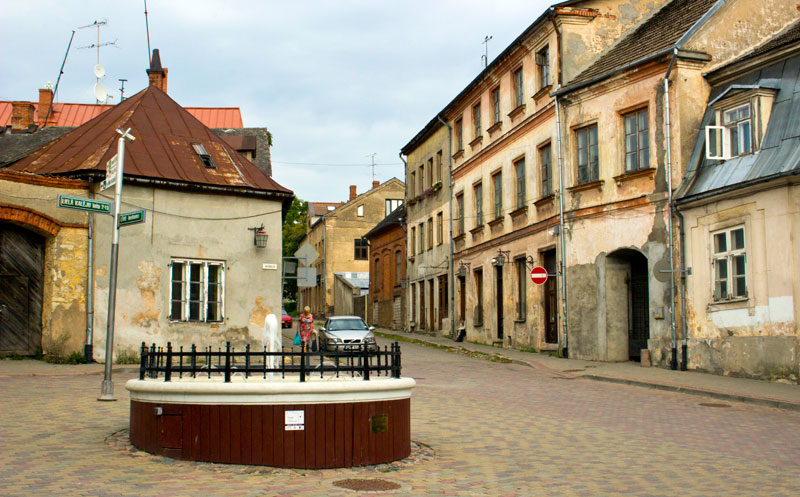 Other than its fabulous wildlife, Cēsis, a town of around 18,000 residents has a lot more going for it and more and more people are discovering this. In fact recently, the town council had to launch a mini campaign begging locals to rent out any free liveable space they have because demand for decent places to live has grown so much. The town has long had a reputation for good schools and a more active cultural life than Latvia's similarly sized yet sleepier towns. It's also served well by buses and trains connecting it to Rīga, Valmiera, Sigulda, and Valga in Estonia. In good traffic, the drive from Cēsis to Rīga takes less than an hour and a half so a fair few people commute for work. After all, living in Cēsis means you can have a garden, you're never more than 10 minutes by car from a forest, and you've got the River Gauja on your doorstep for boating, and ski slopes nearby for winter fun.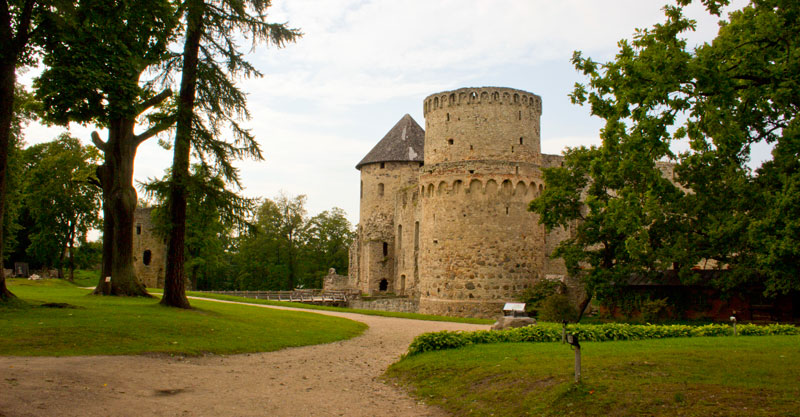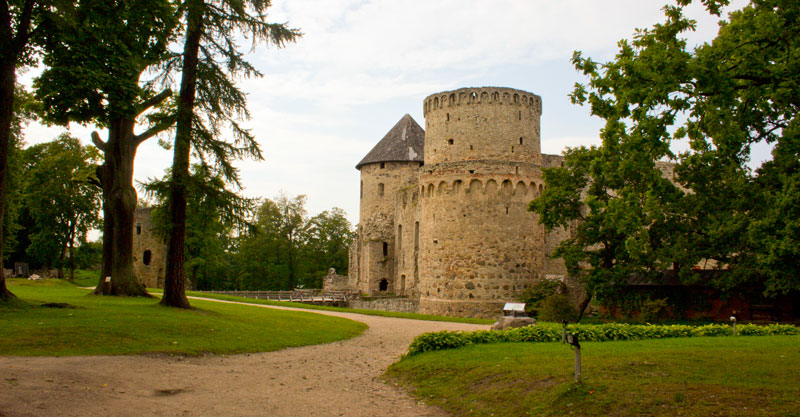 In recent years, it's also become trendy to "commute" to Cēsis for the weekend. In summer, its attraction lies in the cosy atmosphere of the medieval old town with its cobbled streets and colourful houses, as well as the cafes and growing cultural scene. For many years, Cēsis Castle ruins have served as a stunning backdrop for outdoor concerts, and 2014 also saw the opening of the long-awaited concert hall which should see Cēsis establish itself as a cultural hotspot in winter, too, as well as remaining a popular destination for skiers and snowboarders.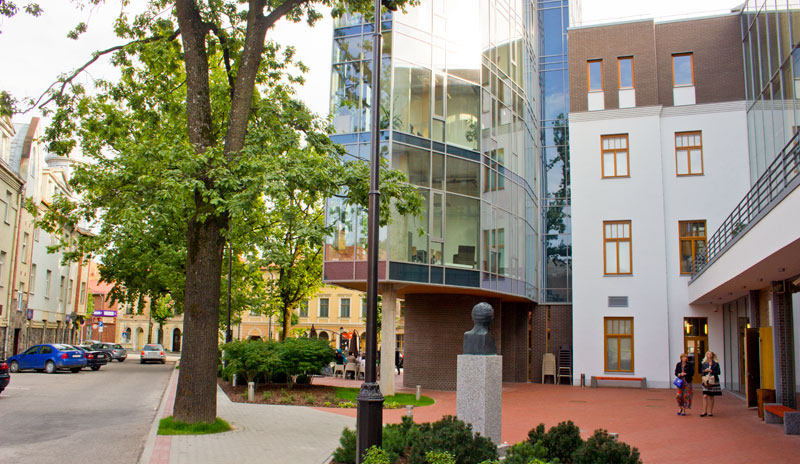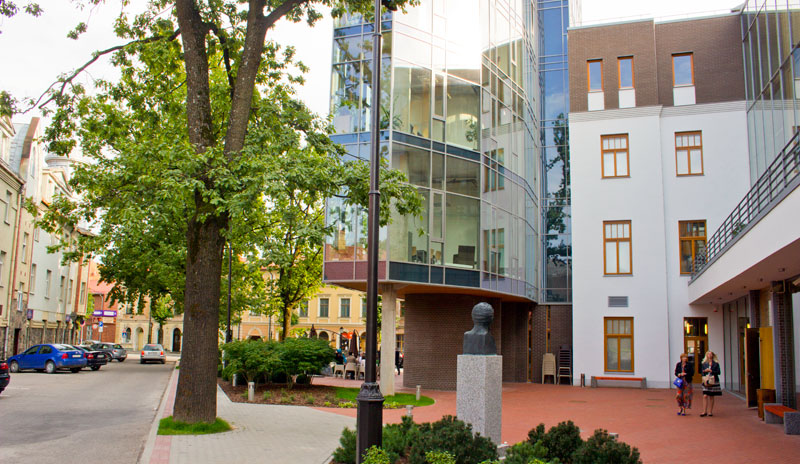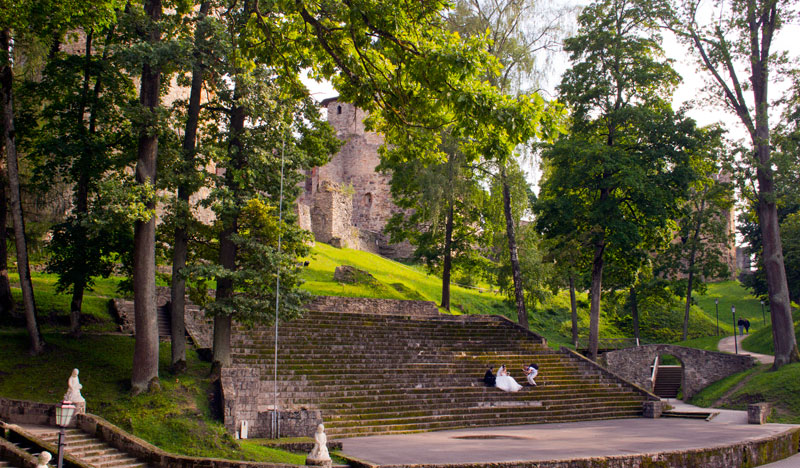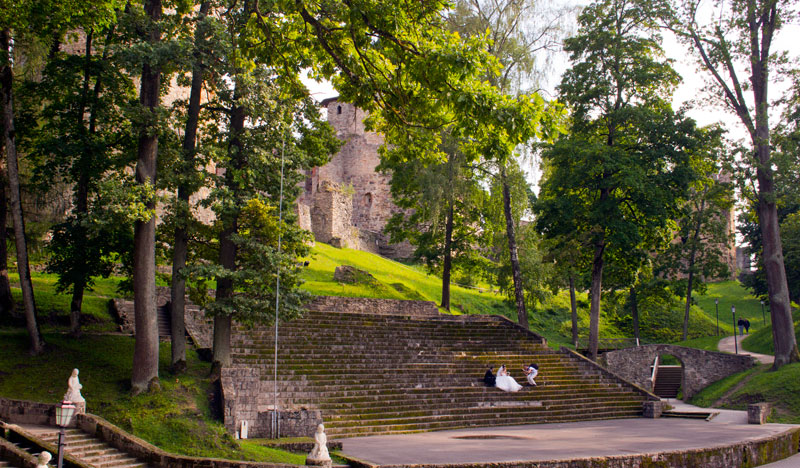 Every year in summer, Cēsis hosts an art festival from around mid-July to the beginning of August. Lately, exhibitions have not only taken over the town's exhibition hall but also derelict spaces like the former brewery building. The festival tends to draw big names – in 2014 one of the central exhibitions was a photographic biography of Jonas Mekas. Throughout the year you can also check out the exhibitions at Cēsis Castle Complex and the Global Centre for Latvian art, and learn something new at Z(in)oo science centre.


One of my personal favourite pastimes is dropping by Cēsis Market (Cēsu tirgus) at the weekend. Unlike Riga Central Market where a lot of the fruit and veg tends to originate from countries like Spain, the Netherlands and Uzbekistan, here most of the fruit and veg is locally grown in summer. You can also snap up fresh bread, dairy and meat. Often, the Rubeņi smoked chicken van stops by and there's always a queue for that. What's also noticeable at Cēsis Market is that the vendors are a lot more polite and cheery, hence I love to give them my custom. One of my favourites is "the garlic lady" who sells nothing but her homegrown garlic. She's the sweetest, and since I've now gotten to know her I always get slipped an extra bulb of garlic.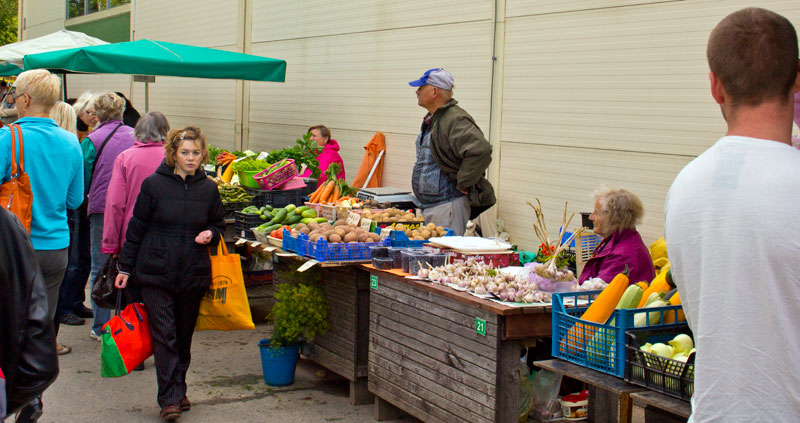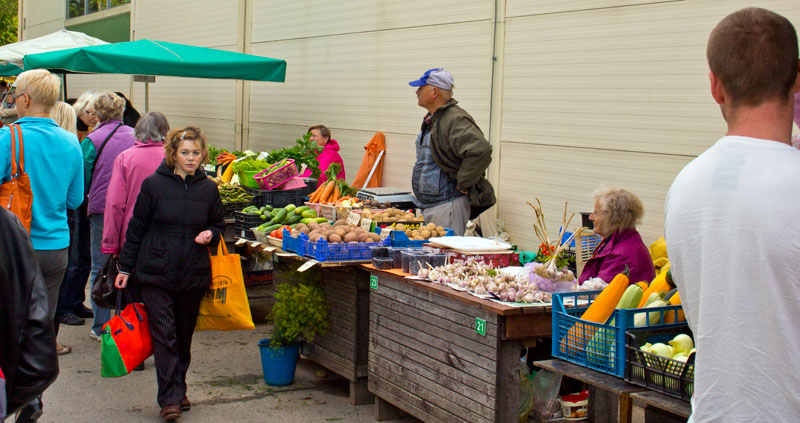 So, if you haven't done it yet, visit Cēsis! For those short on time, an organised day trip to Cēsis, Sigulda and Turaida Castle would be a great option. If you do have the time to explore the town independently, make sure to drop by these brilliant places:
Priede
Rīgas iela 27
A stylish cafe with an outdoor seating area right on the city's busiest square. Great for people watching!
Trimpus
Lielā Skolas iela 6
Cēsis' very own craft brewery. These guys experiment with beer as well as soft drinks. Gin and wormwood tonic anyone?
Zaļā Zāle
Rīgas iela 25 (along the alleyway, in the courtyard at the back of the building)
A summer bar-cafe tucked away in a courtyard just off Rīgas iela. Go for a burger and check out their events list – they do great outdoor gigs in summer.
Mala
Lenču iela 11
A meeting point for the growing Cēsis hipster community. Cafe-bar and events space with regular concerts, exhibitions and workshops.
Jāņoga
Valmieras iela 21a
Cēsis' new favourite cafe. Vegans and vegetarians flock here from throughout the country.
Vinetas un Allas kārumlāde (unforgivably translated as Dainties' chest of Vineta and Alla)
Arguably, the most popular cake shop in town. Cakes and pastries to die for, as well as a small selection of soup and salads.
Studio Pizza
Rīgas iela 20
A decent pizza joint.
BEKKO
Rīgas iela 25
Italian for ram, Bekko is a pasta and aperitivo joint run by a Latvian-Italian couple. Simple and delicious meals right on the main drag.
Cēsu maize
Rīgas iela 18 (enter from Lielā Skolas iela)
A wonderful little bread shop. You have to just wing it and see if you get there on time for a fresh batch of some of the best bread in Latvia. They also run the local produce store next door.
Ruckas muiža
Piebalgas iela 19
A former manor house turned tuberculosis sanatorium turned artist residency. Wander the grounds and check out some of the latest installations by the annual young architects' summer school.
Already set the dates for your visit? Book your Cēsis accommodation early! Although there's a growing number of holiday apartments and hotels in town, they get booked up fast, especially on weekends.
*fantasy crimes stemmed from Lelde's deepest darkest imagination.