It's impossible to be bored in Riga, especially at the weekend when you've got a smorgasbord of brunches, exhibitions, markets, festivals and concerts to choose from. Yes, this can lead to serious bouts of FOMO but then there's always next weekend…
Last year I pledged to share ideas for weekend adventures outside Riga but I couldn't leave the city out of the picture. Here are my tips for making the most of your weekend in Riga itself!
Brunch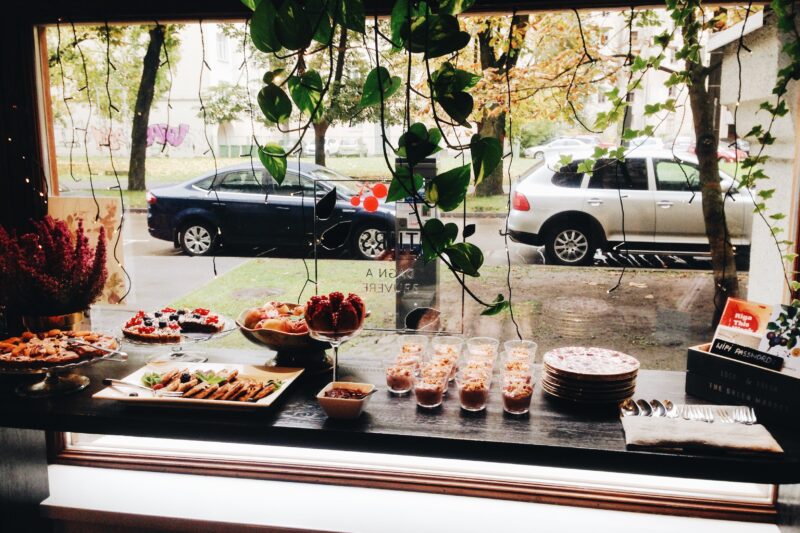 A modern-day Latvian tradition, brunch in Riga is usually served as an all-you-can-eat buffet on Saturdays and Sundays from around 11 am till 4 pm. At one point, it seemed that for a place to be considered even remotely cool, it had to serve brunch but I've noted a bit of brunch fatigue as of late. Some places are experimenting with a la carte breakfast menus or limiting their brunch offer to pancakes or waffles. Nonetheless, there are a few places that do an absolute killer spread which make it worth escaping the comforting confines of your dearest duvet.
Life in Riga recommends
Bulka – unexpected suburban gem. Brunch is best combined with a walk or cycle along the nearby Mārupīte river trail.
Trompete – old town highlight.
Innocent Cafe – one of the first if not the first place to do brunch in Riga and still going strong.
Kolekcionārs – just so darn trendy and cosy and otherwise cool.
Austra – so cute, so homey.
Markets
Weekends are made for spending the money you've worked hard for all week! And where better to spend it than Riga's fabulous markets?
Life in Riga recommends
Exhibitions
Riga has a pretty great art scene and more than one travel writer has referred to it as the "new Berlin" thanks to both that and its nightlife. Spend some time in the galleries and museums to see if you agree!
Life in Riga recommends
Of course, most people will recommend checking out the bars and clubs of Riga but I don't consider myself much of a nightlife guru, so I'll leave that one to the guide books.
How do you like spending weekends in Riga?