One of the things I love the most about living in Riga is that we're in the heart of the Baltics. Vilnius and Tallinn are just a 4 hour bus ride away and are both ideal for a weekend trip from Riga.
Lux Express buses make the time fly quicker than any low cost airline. Instead of getting crammed in like Latvian Sprats, knees digging into the person in front's back, you get a decent bit of leg room, power sockets, free internet access, a wee screen with a selection of terrible films, and for those who want to splash out on the "Lounge" area up the back, you get a single seat per side of the bus, a snack, a bottle of water, and the quiet satisfaction of being about 20 Euros poorer than everyone else for the privilege.
For a complete change of scenery you might prefer a Tuscan vineyard or a North American city break but each Baltic capital most definitely has a flavour of its own and is great to explore on a shorter and more affordable weekend trip from Riga.
I've always had a soft spot for Tallinn, the smallest of the three Baltic capitals. Our northern neighbours are often touted as being more Nordic and progressive, boast fewer political conundrums and embarrassing moments on the world stage. Who knows? In any case, I love the city and its locals. And it's never been easier to meet locals! When I travel, I love to go on informal guided tours with someone who lives in the city. In Tallinn, ask them to take you to some of Life in Riga's favourite spots, or point you in the right direction.
The "holy trinity of supermarkets"
Three very well-stocked and slightly upmarket supermarkets within 10-minutes walk of each other.
Solaris
Kaubamaja
Stockmann
(I rate Selver stores too but I haven't been able to find any in the city centre. If you drive from Riga to Tallinn, there are at least two Selver supermarkets along the way in Parnu.)
What we buy on our weekend trips from Riga:
Estonian smoked cheese
Elk or moose sausage
Kama or rye, wheat, barley and dried pea flour – cheaper than Latvia
Hot sauces – a different and seemingly slightly bigger selection than Latvia
Craft beer – brands like Ollenaut and Pohjala
Juniper bread
Spinach pastries – because they are bigger and better, and there are two different kinds
Seabuckthorn liqueur – a recent addition to the craft booze scene. Haven't heard of a Latvian equivalent although we make all sorts with seabuckthorn.
The view towards Tallinn's old town from Viimsi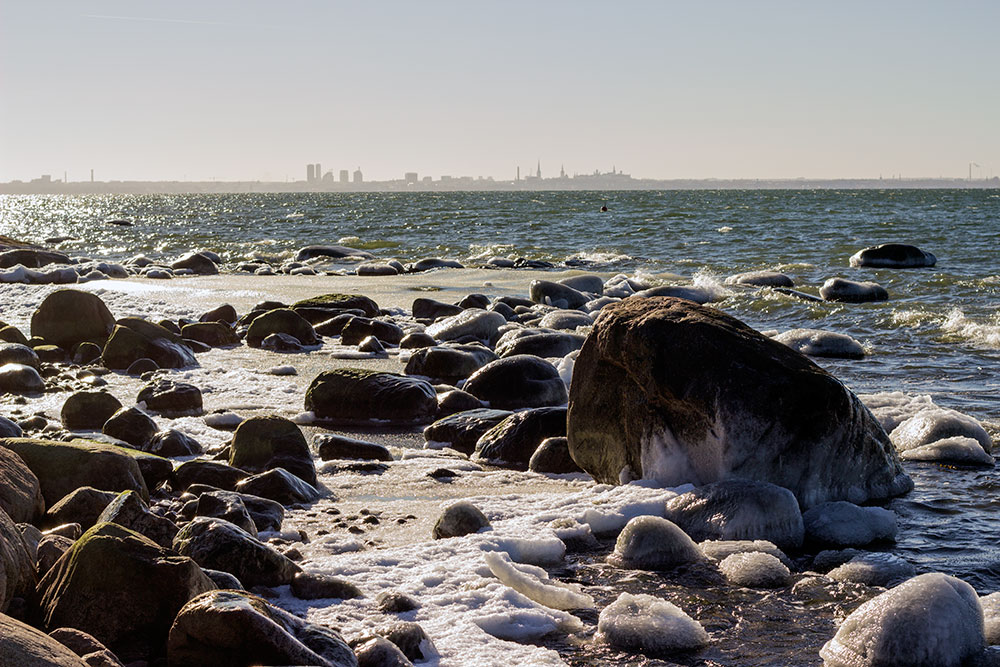 Everything about Telliskivi Loomelinnak creative quarter
The shopping arcade. The food. The events.
Museums
Kumu
The building. The art. The atmosphere. I'm hooked.
Estonian Health Care Museum
The kind of place where you can push lots of buttons, touch fake eyeballs and stuff i.e. fun!
Seaplane Harbour (Estonian Maritime Museum)
Because why wouldn't you want to clamber into a submarine?
Patarei Prison
A grim reminder of the past. The operating theatre is particularly eerie.
Restaurants and cafes
Klaus
Frank
Must Puudel
Boheem
Kehrwieder
Salt
Reval cafe at Kumu
Sfaar
Rataskaevu 16
Leib
F-hoone
If this has inspired you to just get going, book yourself a place to stay in Tallinn, rent a car and go! It's only four hours away. Plenty of great spots on the way too – Mekes krogs, Baltā kāpa in Saulkrasti, Ainažu mols…
Image: Mariusz Kluzniak