Would you rather be late to work than miss out on your first Aeropress of the day?
Do you cringe at the idea of pouring boiling water over your favourite fairtrade, organic Ethiopian blend?
Would you be offended or embarrassed if your friend rocked up cradling a Starbucks Frappuccino?
If you answered yes to any or all of these questions, chances are that one day you're going to be searching for the best coffee in Riga. And you won't find it at Starbucks. Because there are no Starbucks in Riga.
While Latvians are probably closer to the world's coffee-drinking champion (the Finns) in terms of vodka consumption than coffee consumption, they certainly enjoy a cup of joe. It'll come as no surprise that good old java is Riga's drink of the moment just like it is in many other "up and coming" cities of the world.
You'll find some of the best coffee in Riga at the cafes and roasteries, which have hopped right on to the global bandwagon.
Rocket Bean Roastery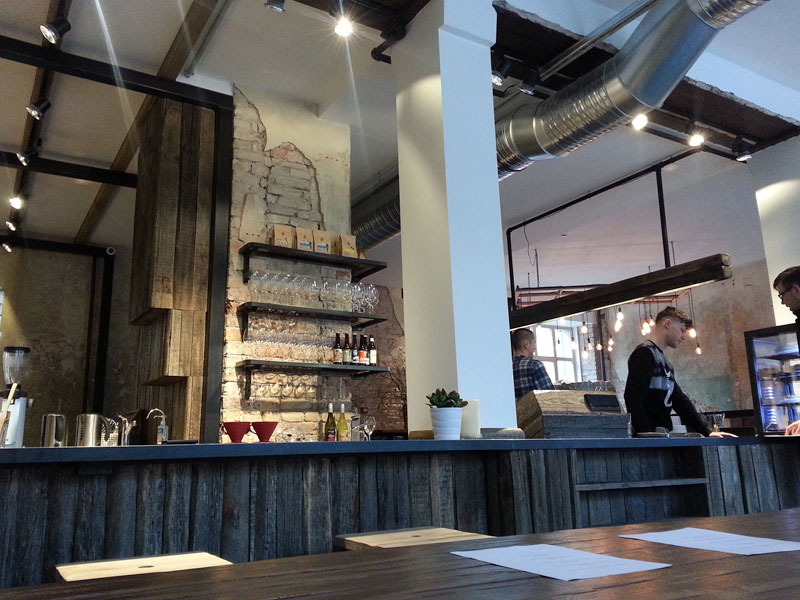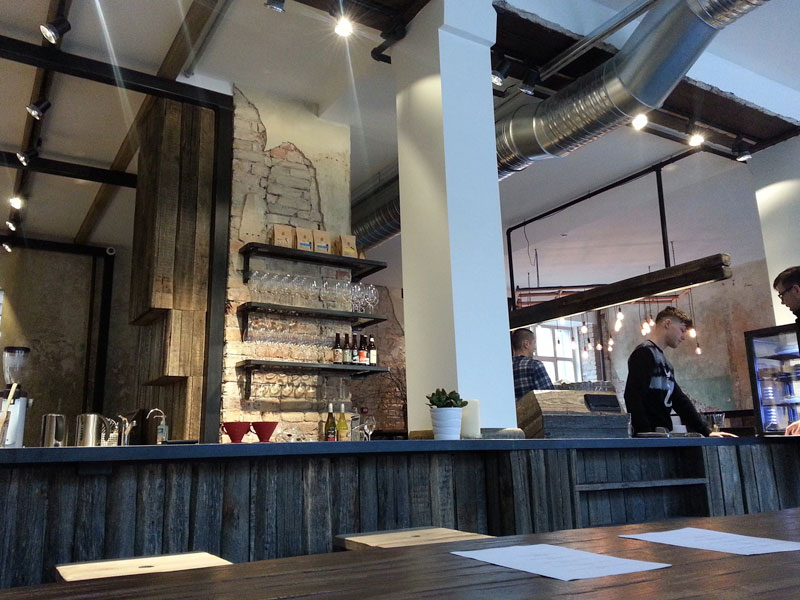 The Rocket Bean landed at Miera iela 29, a street loved by locals and guidebook authors, home to the Laima chocolate factory and a series of quirky shops and cafes. It is the perfect complement to the neighbourhood, an injection of Nordic style and atmosphere. Here, coffee is roasted on the spot and brewed as per your wishes from Aeropress to coffee machine. Second outpost at Dzirnavu iela 39.
Cafe M – zero waste coffee shop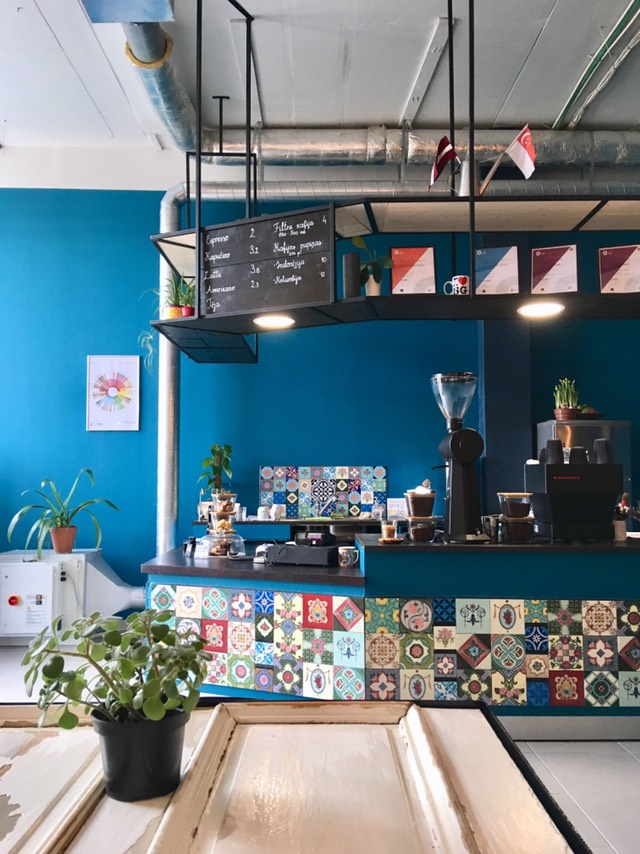 Riga's first zero waste coffee shop and roastery is run by a Latvian-French couple who've moved to Riga after many years living abroad and working in industries unrelated to running a cafe. They've done a great job in crowdfunding, setting up the space and welcoming quality coffee lovers. Enjoy your cup of joe with a slab of vegan chocolate cake or cheesecake. Address: Krišjāna Barona iela 41/43.
KURTS Coffee
This little kiosk is on a big mission. KURTS Coffee is a family project run by a mum and dad who want to ensure a decent future for their disabled son. Profit goes toward ensuring Kurts' daily wellbeing. They're also supportive of the zero waste movement and offer a 50 cent discount to anyone with their own takeaway cup. Located on the corner of Elizabetes iela and Barona iela at the entrance to Vērmanes Dārzs park.
Stars Coffee

Known for more than its home-roasted beans, Stars micro roastery and cafe is also Riga's top joint for avocado toast and banana bread. The super minimalist space is excellent for remote working. Located at Aleksandra Čaka iela 41-1b (in the basement).
Kalve Coffee espresso room
The Kalve team returned from Roast Masters 2019 having won second place in the international competition. Their sleek, glass-fronted espresso room would fit right in among Melbourne's coffee houses. Enjoy on the spot and take some beans home as a souvenir.
Address: Stabu iela 38.
Vespa Garazh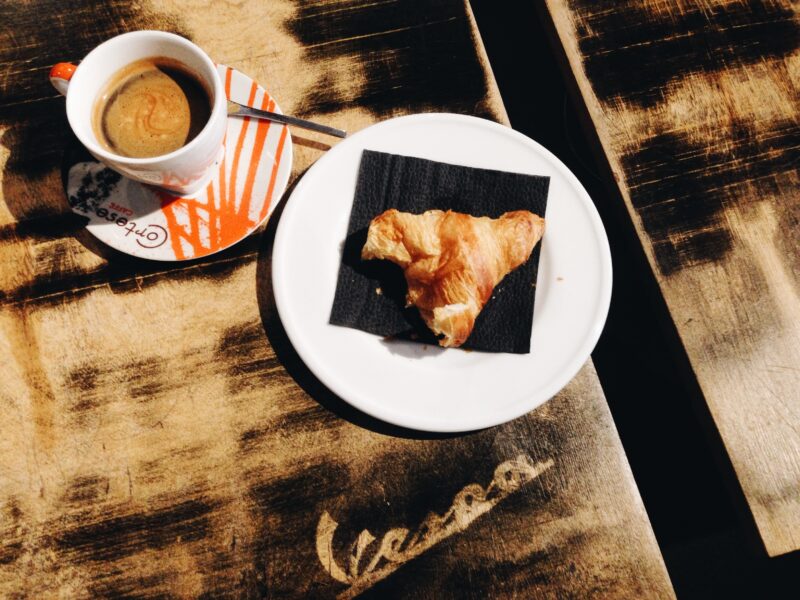 Vespas, coffee and croissants = recipe for success. This is one of the coolest addresses in Riga's Art Nouveau Area where you can simply chill, have a meal or rent a Vespa. How great is that? Find it at Valkas iela 6.
Miit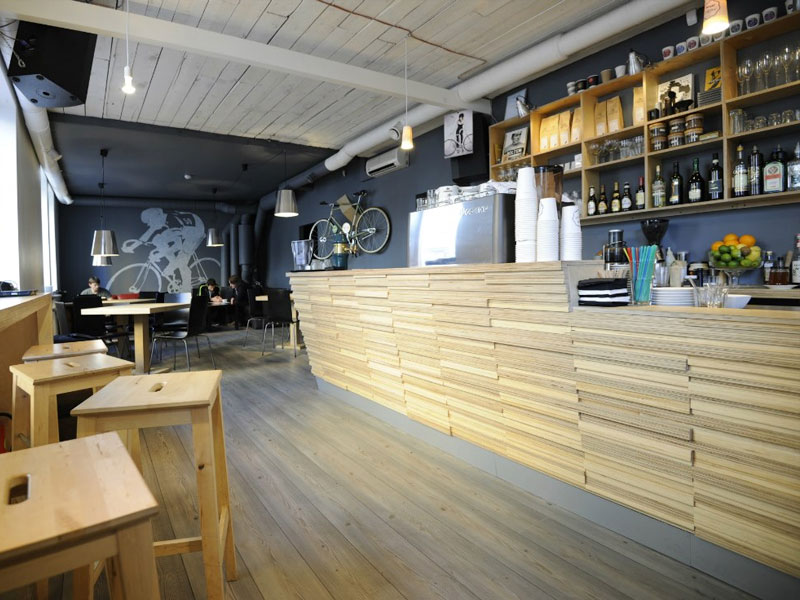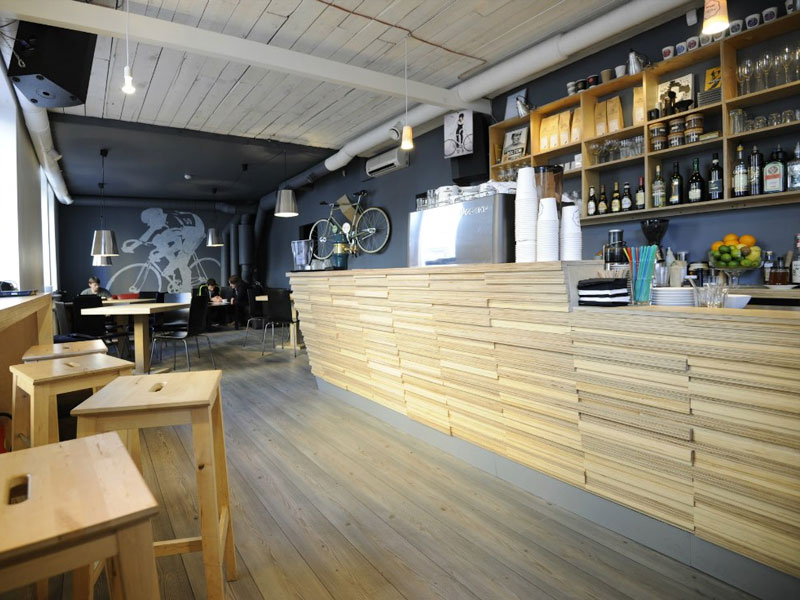 Coffee and bikes is its slogan, but Miit is also a vegetarian's dream with a daily lunch deal and weekend brunches or pancake mornings. Located at Lāčplēša iela 10.
Innocent Cafe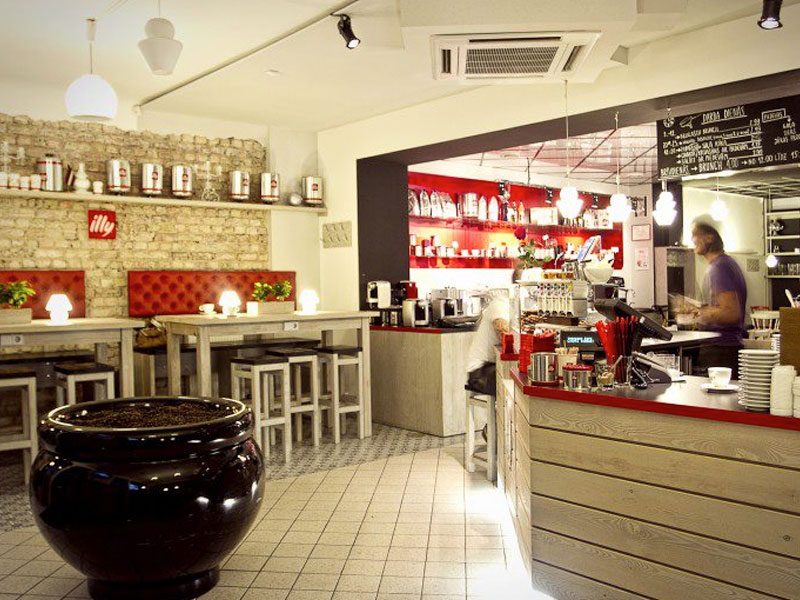 More often referred to as Illy, Innocent Cafe is "to blame" for Riga's obsession with brunch, and has been serving one of the finest weekend morning spreads for a fair few years now, accompanied by some of the best Italian coffee. Adress: Blaumaņa iela 34.
Mierā
Mierā could be your favourite neighbourhood coffee shop in any cool city worldwide. The winning formula? Cosiness, charm, croissants and coffee. Address: Miera iela 9.
Kafija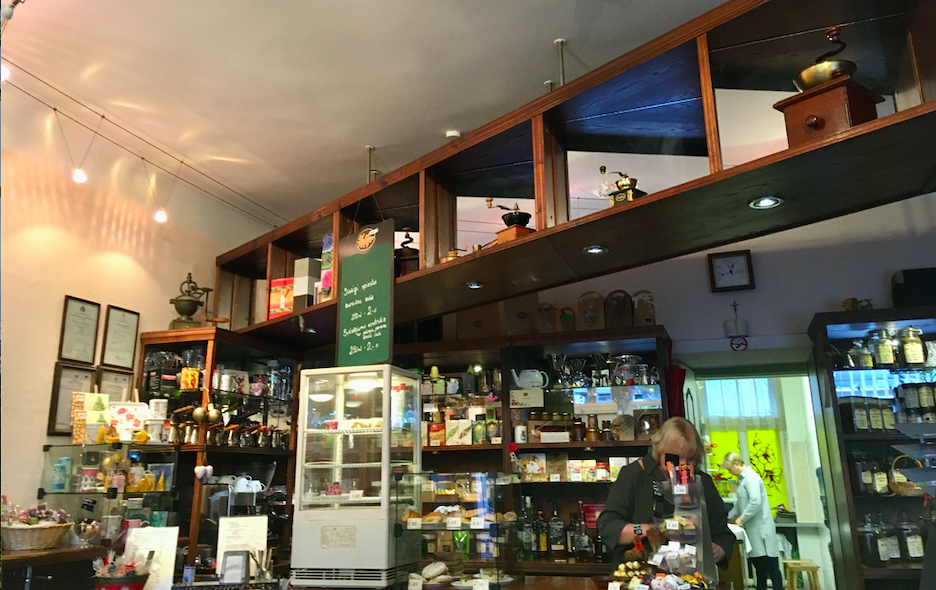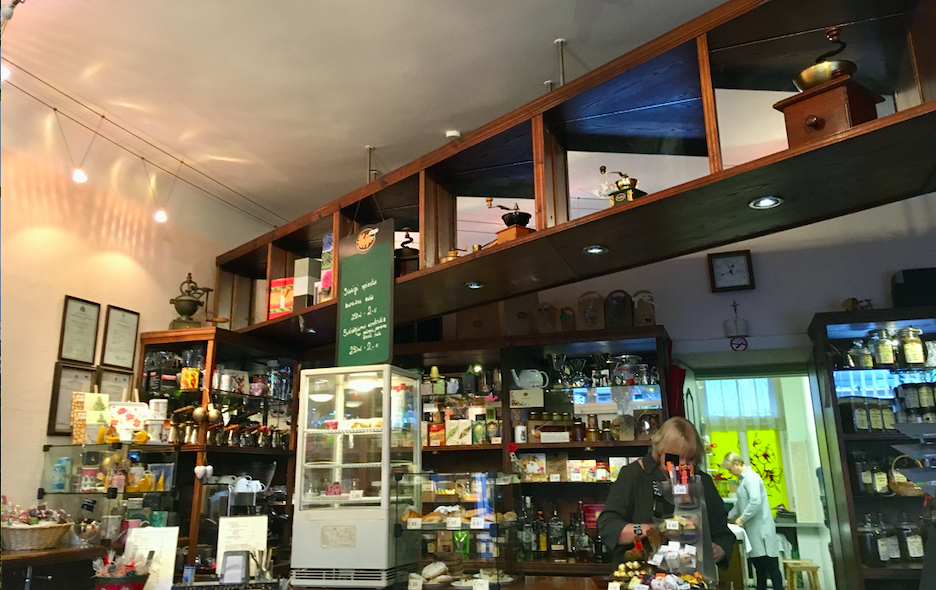 One of Riga's oldest operational coffee drinking establishments. Has been in action since the early 90s and retains its original charm. A far cry from today's sleek brew bars. When I asked for a nuttier flavour, I was offered a flavoured hazelnut coffee. Love it! Riga should do more to keep places like these alive. They give the city a lot of its special spirit. Address: Bruņinieku iela 20.
Monte Kristo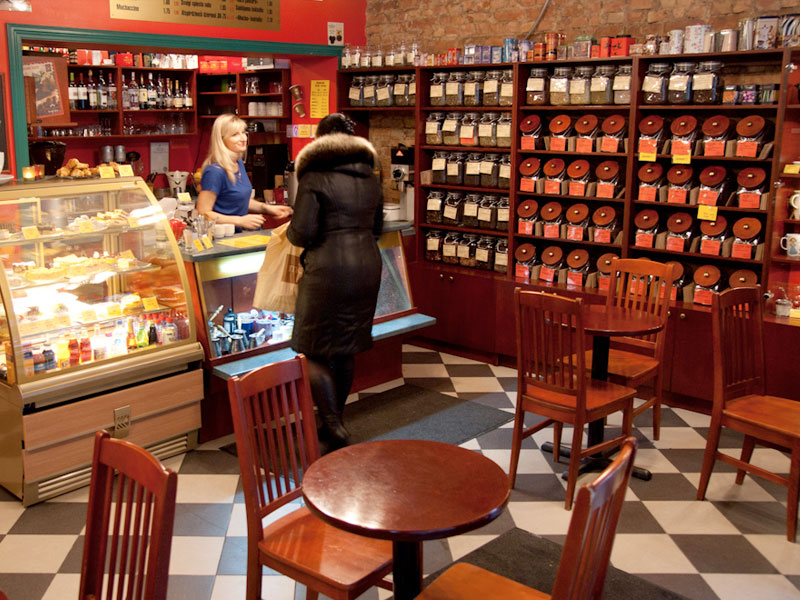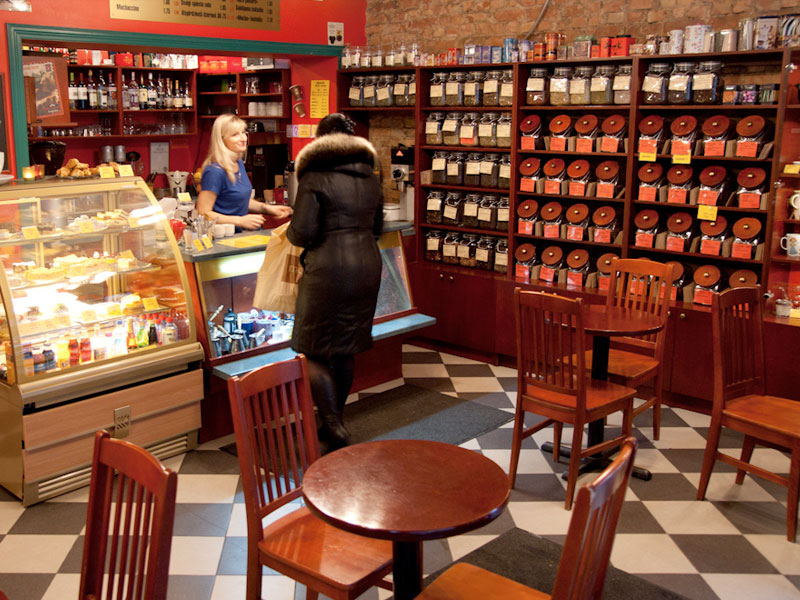 A Riga staple, this classic coffee shop has been around for as long as I can remember, and is still my go-to place for coffee beans – something I like to give as a gift. Life in Riga is a big fan of supporting businesses that have been around for years and don't just follow trends! Address: Ģertrūdes iela 27.
Like our suggestions? To stay up-to-date with new finds and openings in Riga, follow us on Facebook or Instagram!