Cian Guckian moved from Ireland to Latvia and was happy to share his insights to help and encourage fellow expats to adapt to life in Latvia.
What brought you to Latvia?
Love brought me to Latvia. I met my partner Lena Pavlova in Dublin. She's from Jelgava.
I'd been to Latvia before to see an Ireland V Latvia World Cup Qualifier in Riga but I didn't have the time to explore the entirety of this beautiful country. Now I have.
How does life in Ireland compare with life in Latvia?
I'd say it's pretty expensive for people to live in Ireland (live, dine out, shop, use public transport) compared to Latvia, however, I was shocked to discover that salaries in Latvia are way lower than they are in Ireland. That was an eye opener.
But I'm yet to come across any cultural differences that required time to adjust to. Latvians are very warm, welcoming and hospitable people, just like the Irish. Time in their company is a must.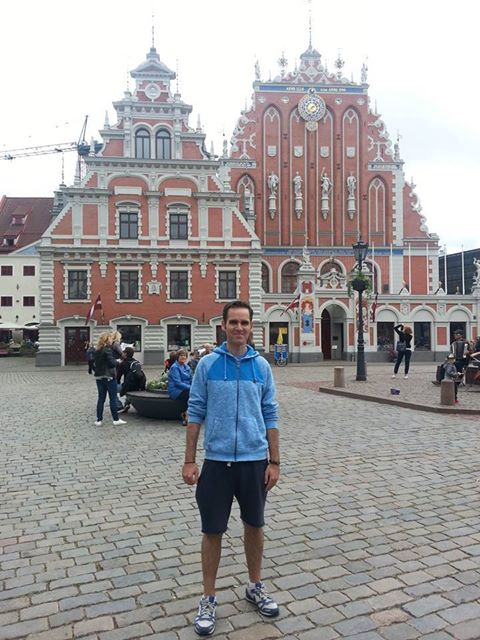 Was it easy for you to adapt to life in Latvia? What resources helped?
It was very easy to adapt to life in Latvia. Lena and her family had informed me of what to expect plus I'd done my own research using the Eures – Europa.eu site as well as Expatfinder.com, the Irish Embassy in Latvia and talking to friends who'd also lived in Latvia.
We were staying with Lena's parents before finding a place ourselves. A family member had a place up for rent and was very happy for us to move in.
Was it easy for you to find work in Latvia?
I'd been freelancing with The Baltic Times while in Ireland and having contacts there was great as I was able to continue in that role.
What languages do you speak and use to get by in Latvia?
I don't speak Latvian. As Lena's family are Russian, Russian is the language spoken at home. I completed a few Russian language courses in Dublin in the months leading up to going to Latvia and I'd consider myself to be a decent Russian speaker. I have a few words of Latvian to get me by but I predominantly speak Russian with family and friends and people who I come in contact with on a daily basis. Locals who know that you're not a native speaker are always happy that you're actually having a go and trying your best to converse in their native tongue.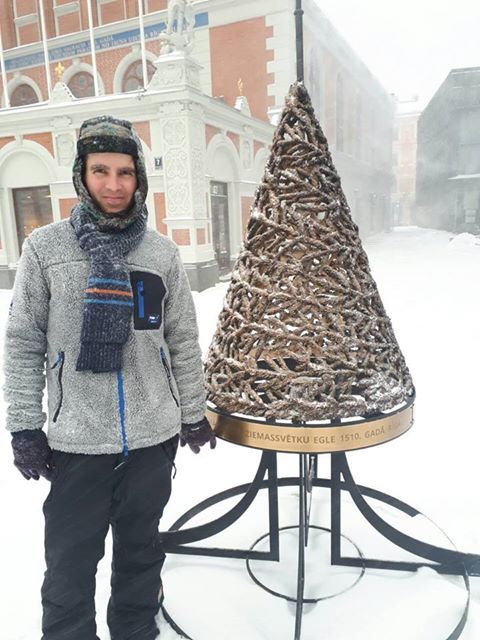 What's the best thing about living in Latvia?
Latvia's home to plenty of natural wonders, the cost of living is quite cheap and very reasonable, there are some amazing events that take place all year round such as Jāņi, Staro Rīga Light Festival, Positivus Festival, the Rimi Riga Marathon, which I'm hoping to compete in next May, the International Sand Sculpture Festival and the International Ice Sculpture Festival which take place in Jelgava every year and which is right on our doorstep. Half of Latvia's land area is actually untouched ecosystems, offering further natural beauty, Latvians are very friendly and welcoming and you have a rich cultural and historical heritage right on your doorstep.
How do you spend your free time in Latvia?
I love to travel the length and breadth of Latvia with family and friends. I've visited the charming town of Kuldīga, enjoyed panoramic sea views at Cape Kolka, been rejuvenated by a trip to Jūrmala, experienced a bobsleigh run and marveled at Sigulda Castle, been blown away by the historic Cēsis Castle, payed a visit to Aglona Basilica, unearthed historical gems in Jelgava and enjoyed exploring Riga's famous cobblestone streets. I'm amazed by the city's endless amount of Art Nouveau Architecture.
Any final tips for anyone thinking about moving to Latvia?
Latvia's a super country to live, work and bring up a family in with so much to see and do, great events happening all year long. Do try and learn a little bit of the lingo – show the locals that you're at least trying your best to speak their language. You'll find fantastic job opportunities throughout Latvia on www.cv.lv. It isn't an expensive country to live in. Before coming to Latvia check out estate agents and decide where you'd like to call home and also check the public transport situation in the town or city you're going to be living in as you could end up working in a city one hour away (like the Jelgava-Riga commute – ed.). Do your research and get ready to really experience the real Latvia. Izbaudi Latviju (enjoy Latvia)!
—
Did you like Cian's insights? Read additional stories on moving to Latvia by Joe, Andreea and Viktorija!
Feature photo of Jelgava by DaiRut under Creative Commons license.