One of the things I want for Christmas is for Riga Water Supply Museum to get the attention and investment it deserves. I mean, just look at those pictures! It's such an incredible structure complete with impressive old pumping equipment and fragile stained glass windows worthy of their own Instagram gallery. And those floor tiles are the originals from 1903!
Thankfully, the building was saved from demolition in the 1970s and the museum opened its doors in 1988 on the premises of the Baltezers pumping station. It doesn't seem like much has changed since then. In short, the building houses a few static information boards placed next to a selection of vintage water pipes and pumping equipment. There's dust, there's old furniture, plants imported from more exotic climates in the 80s and just oh so much charm and potential to become a 21st century edutainment centre and events venue.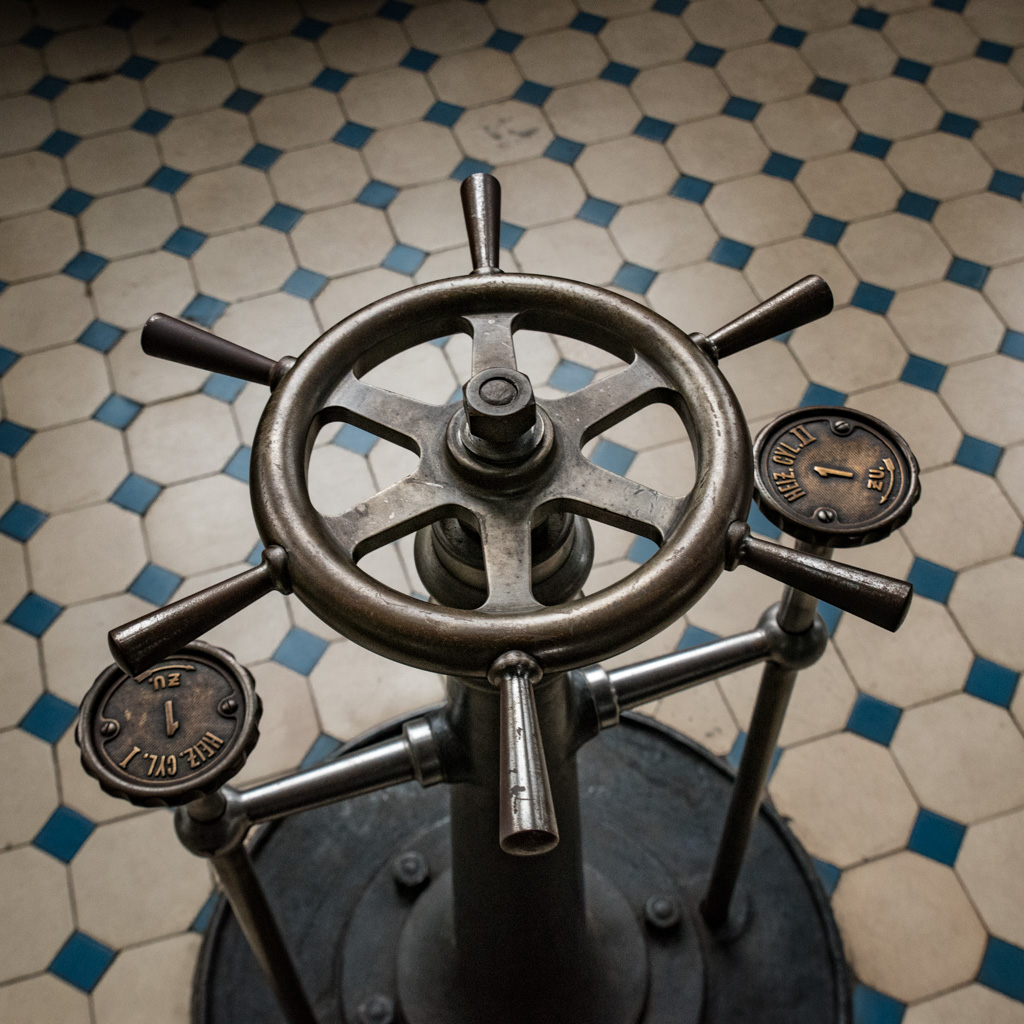 Book visits in advance. The Latvian and Russian-speaking museum manager accompanies visitors and prefers to be referred to as a storyteller, not a guide. As a longterm employee of the city's water company Rīgas ūdens, Paulis has extensive knowledge of the supply network throughout the ages and is very enthusiastic about it. He is one of the reasons why I was so blown away by my visit. Really, every museum should aspire to have such dedicated and charismatic staff who understand that a museum is more than just a place to collect old artefacts and learn about things that have happened in the past.
Riga's Water Supply Museum is a brilliant setting to find out where the water we've come to rely on every day actually comes from, how it's cleaned and delivered to our homes. It sheds a whole new light on something we generally tend to take for granted.
At the moment, the museum is part of Rīgas ūdens and therefore can't charge for visits since municipal enterprises aren't allowed to earn profit. Of course, that means there is very little to invest in the upkeep of the museum, let alone its development. For the museum to be modernised, the administration would first have to overcome these legal hurdles.
Having tired all my friends and colleagues with stories of the museum, I now turn to the internets to help spread the word and make it reach the people who could actually, potentially do something about it. Bring on the investments!
—
Enjoyed this post on the Riga Water Supply Museum? Continue with a story on the Latvian Firefighting Museum!
All photos courtesy of and (C) Jānis Bautra.