If, like me, you are partial to enjoying the occasional falafel wrap, may this list of falafel shops in Riga serve you well!
The original Ausmeņa Kebabs is in Rēzekne and became so popular among Rigans that they opened a branch in a hipster-loved area of the capital. It's probably the only kebab shop in the world where you can wash down your meal with a shot of "šmakovka" or traditional moonshine from Latgale (East Latvia). Or you can pair your kebab with a craft beer. Here, I prefer the aubergine kebab over the falafel but both are pretty darn good.
From what I know, the owner is a producer and part of the Ausmeņa Records hip hop collective.
These guys would know a Carolina Reaper from a jalapeno, they know the definition of hot. When they tell you not to choose the hot sauce, take their advice. It's refreshing to experience genuine spiciness in Riga. Long live the spice revolution! This was one of my favourite falafel wraps, the bread was super thin and it tasted oh-so-fresh. Loved the gherkin.

This one is as gourmet as kebab joints get and shares a street with the Turkish, Swedish and British embassies. Falafel wraps cost a fiver but are absolutely gigantic. I recommend mixing the hot sauce with the yoghurt sauce.

Premium prices at this old town kebab joint but they do have a prime location and rent must be sky high so they're forgiven. My small-sized wrap was tiny so go big! I chose the "mix" sauce which was a blend of yoghurt and garlic sauces, and it went down well. Everything tasted fresh. What made me like this place was the fact that I could sit outside, even though that proved to be an incredibly awkward experience, slurping the runny sauce from the soaking paper baggy in front of posh passing tourists.
Kebabnīca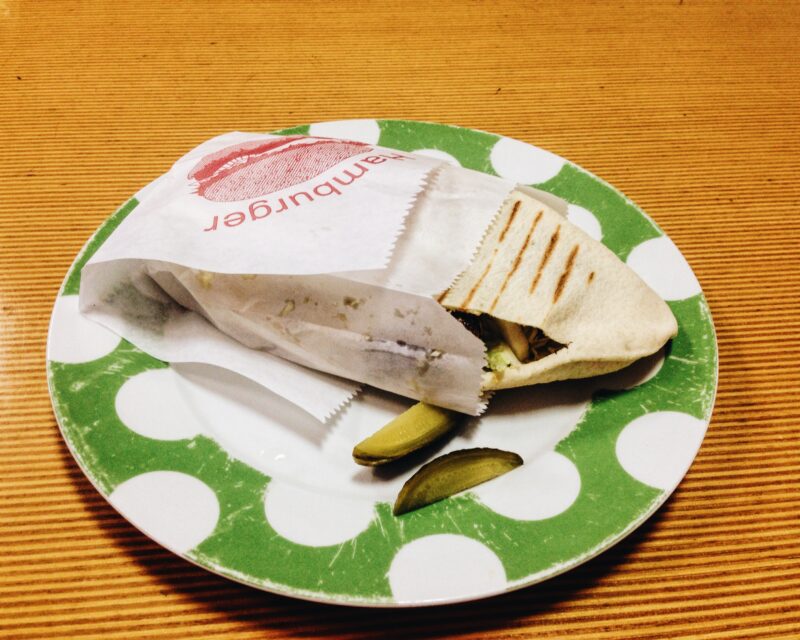 Address: Ernesta Birznieka-Upīša iela 10
Wasn't sure whether to risk this one but I braved it. I believe it's recently undergone a change of ownership and now seems to be run by a group of really young staff so I forgave them things I probably wouldn't have forgiven others. First of all, they weren't even sure they had falafel mix but the young chap manning the till unearthed some from the back of the fridge. Again, I risked it. They recommended I try the curry sauce so I did and it wasn't a bad choice, at least it gave the wrap some flavour. All in all it was pretty dry and uninspiring but it was super cheap, I'll give them that.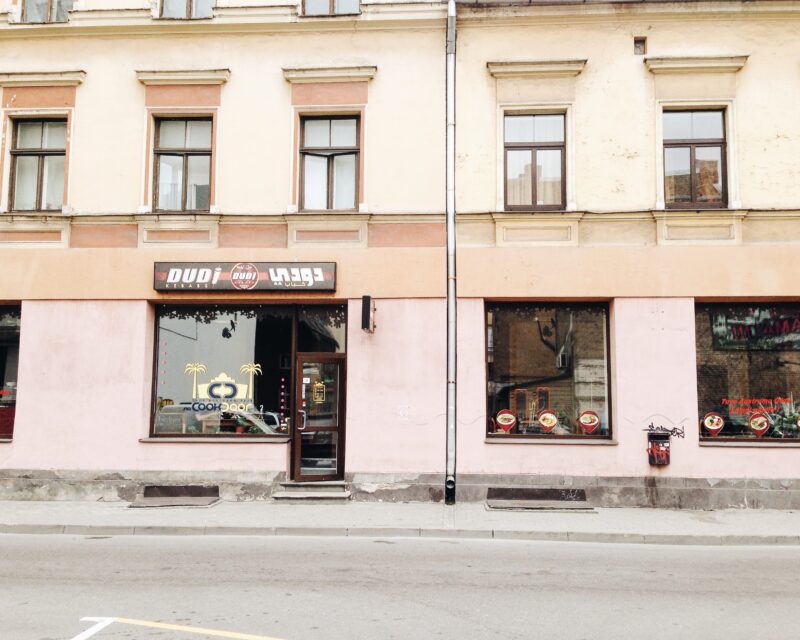 They have the strangest/ugliest logo and strangest/ugliest décor but look past them and you'll be rewarded with a pretty decent falafel wrap. This is probably my most-frequented kebab joint in Riga and I've yet to be disappointed so it's a reliable option if nothing else.
This place is near the central station and I stop by sometimes on my way to the train. Yet to be disappointed, they always deliver quick service and a decent wrap for a decent price.
Just don't go there for falafel… Stick to burgers and fries! What I got was a soggy wrap with a few meagre veggies, lots of mayo and not much else. I certainly couldn't appreciate the flavour of the actual falafel.
I intend on extending this list over time and would love to hear your tips on where I should get my next falafel fix in Riga!
Thanks to the very talented Zane Store for the Foodbox photos!