It now seems completely normal to have to pay 5 EUR for a regular mixer in Riga, so prices around 7 – 10 EUR for a cocktail don't shock me entirely. That's as long as it's a well-made cocktail in suitable surroundings. Here's Life in Riga's tips on where to find the best cocktails in Riga.
Buy us a cocktail online, so we can continue exploring the bars of Riga and sharing our tips with you!
Gimlet
Gimlet claims to be a Nordic cocktail bar. With ingredients including quince, dill, aquavit, seaweed and homemade gooseberry cordial, it lives up to its name. This is a wonderful basement space in an area with an increasing amount of excellent evening destinations. Worth a fancy pub crawl.
Address: Baznīcas iela 37
Bar Six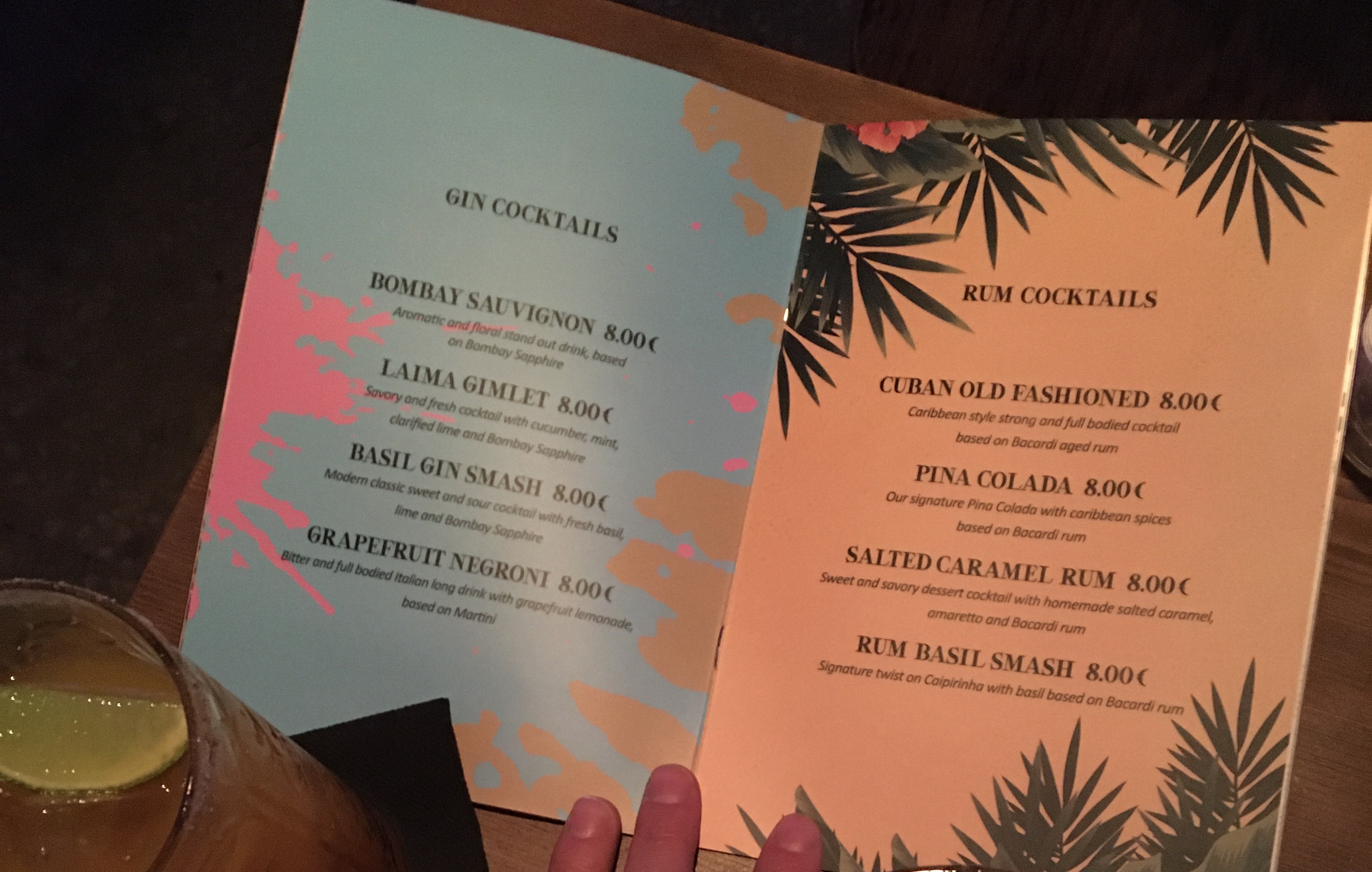 As true a speakeasy as can be in this day and age. To enter, visitors must press the buzzer, venture through the gate into a residential courtyard and wait for the barman to open the right door. Once downstairs, the decor is what you'd expect – vaulted ceilings, romantic lighting, candles, fake flower arrangements and vintage posters. Prices are pleasantly affordable, starting from 6 EUR for vodka cocktails. I really enjoyed the Salted Caramel Rum.
Address: Ģertrūdes iela 14a
Herbārijs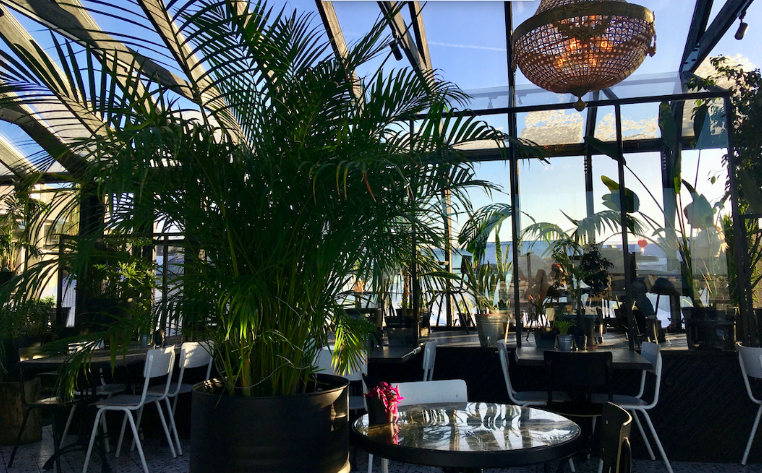 Cocktails with a view, but this is far from your average hotel rooftop bar. Herbārijs is a glasshouse perched on the roof of Galleria Riga shopping centre. Enjoy your cocktails after a meal by one of Latvia's top young chefs.
Address: Dzirnavu iela 67 (or enter from Blaumaņa iela)
Mākonis
Beautiful design space on what's becoming one of Riga's top streets for nightlife. If you're wondering why there are barely any locals in the old town on a Saturday night…
Mākonis is also a top choice for breakfast if you need an excuse to start the day with something stronger than coffee.
Address: Stabu iela 42
B-bārs restorāns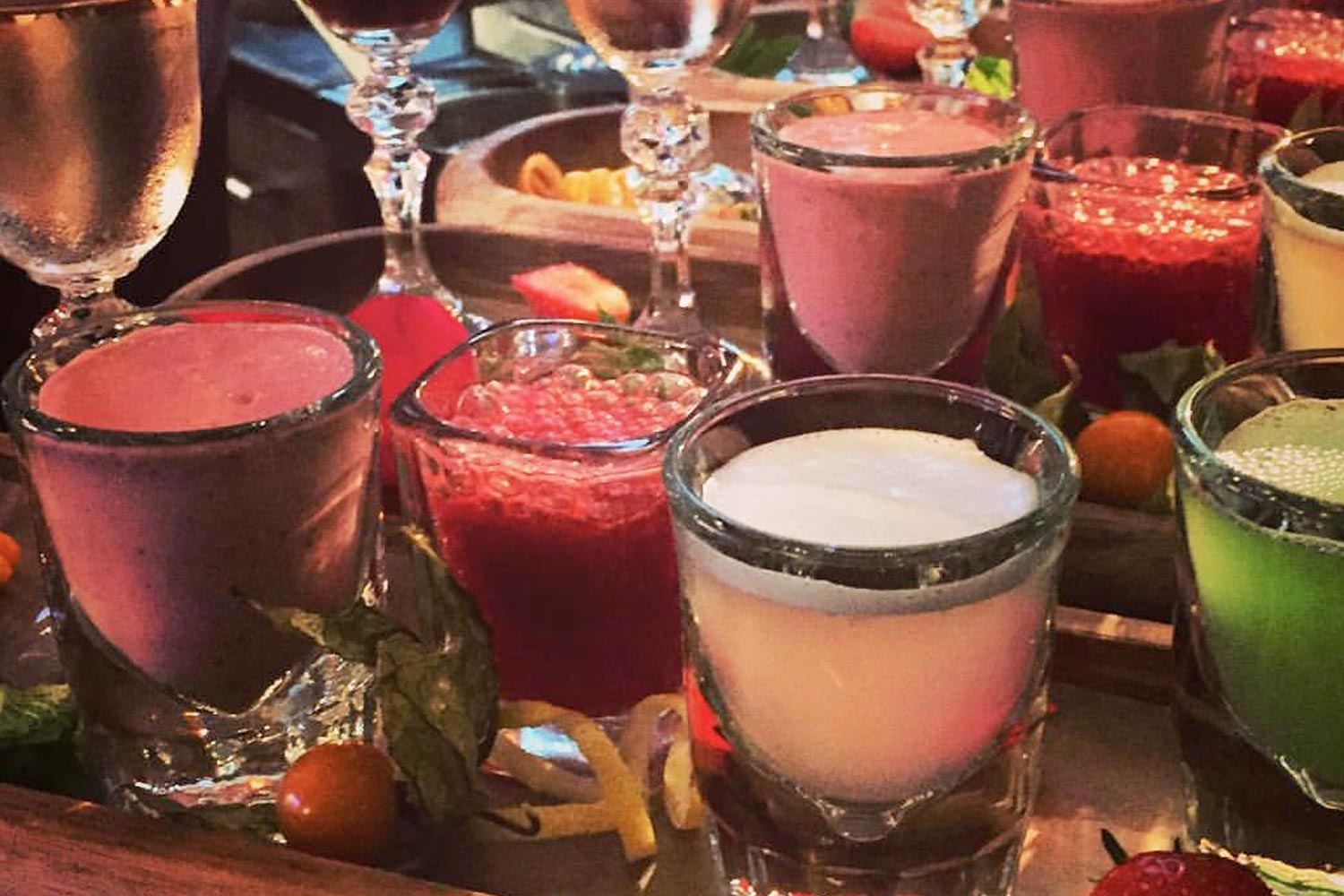 The door to B-bārs is within stumbling distance of the entrance to Riga's Dome Church so you couldn't be more central.
The B in the name is short for Balsam, specifically Riga Black Balsam, the magical herbal liqueur, so B-bārs is your go-to for trying Balsam drinks, like the city's official cocktail – Clavis Riga (Riga Black Balsam, rhubarb liqueur, pomegranate syrup, white chocolate syrup and apple juice). On weekends, the killer cocktails and DJs make it busy.
Address: Doma laukums 2
We've also heard great things about COD, Minox Bar and Cynic, and hope to venture there soon. Contribute to our cocktail fund and help us share our experience!