How does one decide to move to Latvia and open a Vietnamese restaurant? Vincent shares his story of opening Bep Viet, a casual South Vietnamese spot on the Daugava riverfront in Riga.
How did you end up in Latvia?
I was born in South Vietnam, spent some time as an international student in Canada at the age of 15, moved to Australia to study and spent nine years there. That's when I developed my passion for food as I had a part time job at a restaurant.
When I was young, I really loved my grandma's coooking and I wanted to use that. So I started to consider places in Europe which would be open to a Vietnamese cuisine restaurant. I decided Latvia would be a good place to start my business and my journey in cooking.
What did you know about Latvia before moving here?
There are a lot of TV programmes about Latvia right now, how beautiful and green it is. We spent a lot of time researching online as well. I thought Latvia would be a good place for my family.
Did you use a relocation service to move here?
We used a relocation company, but I don't want to disclose the name. They helped with paperwork and everything.
What challenges have you come across so far with the move?
Languages. I find that most Latvian people, especially the young ones speak English very well. It can be difficult at places like the market since older people don't speak it, so you have to use body language to make your purchase.
There are some cultural differences, but I've lived abroad, so I'm used to that. For my wife it's the first time in Europe though, so she's going through a bit of a culture shock. There aren't many Asians in Latvia or Asian things, so we have to actively look for them.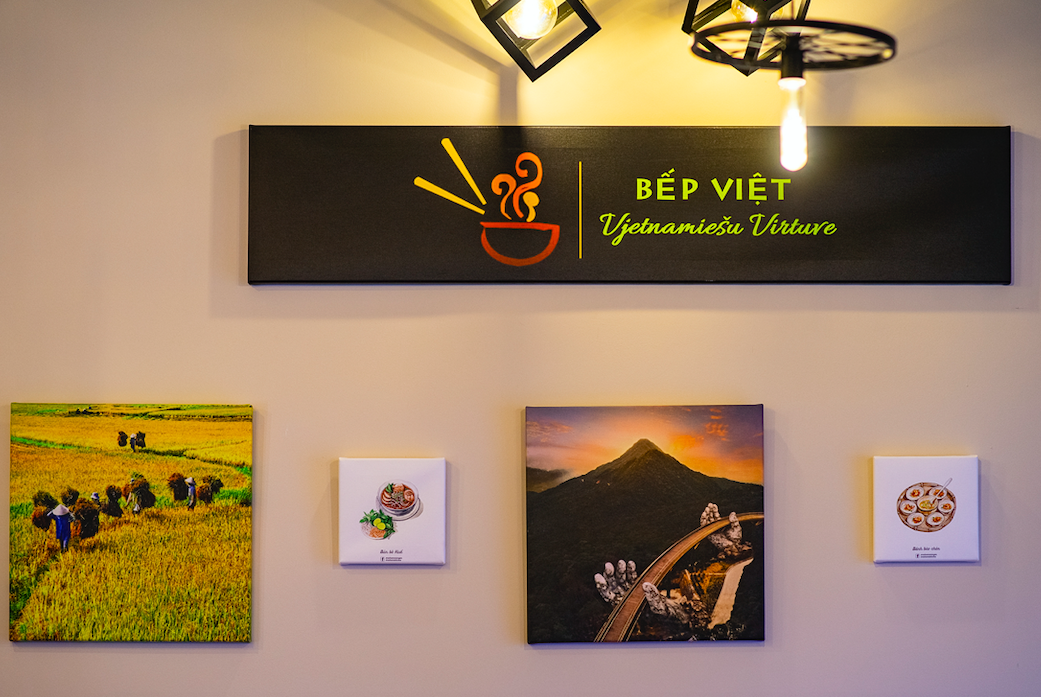 Is there a Vietnamese community in Latvia?
We have a small community, about 200 Vietnamese people, which isn't much compared to Poland or Finland. Everyone has their own business, so we're busy.
How did you go about developing a social circle in Latvia?
Having the restaurant helps. When locals come to eat, they might offer me to do something for them, like an event I did at Riga Central Market. We also do networking and use Facebook.
Since we buy Vietnamese things, we know each other from sharing. I'm currently looking for a Vietnamese chef for times when I'm not here, so I can pass on my recipes.
Has it been difficult to source ingredients in Latvia?
I had to spend time in Poland, Finland, Germany and Holland to get Vietnamese ingredients. In Latvia, there are a lot of vegetarians, so I have to adapt my recipes. Normally I cook with meat. My newest menu will be half vegetarian and will include seafood.
I've been to quite a few restaurants like Gan Bei, Riviera and Portofino. They don't have a lot of vegetarian options, so I thought Latvians liked meat. But a lot of people have started asking for vegetarian food.
What do Latvians like to eat?
Our spicy beef noodle soup is popular. People actually ask for spicy food, which is a new experience for me, because I thought westerners didn't like chilli. I get sauces and chilli from Poland.
What should people know about Bep Viet?
We focus on serving authentic and fusion foods. I come from the South in Vietnam where the food is different, so we're trying to put South Vietnam on the European foodie map. North Vietnamese food uses different ingredients like fish sauce and pepper. We have sweet, sour, salty, bitter and spicy flavours. You have to find the balance between the five.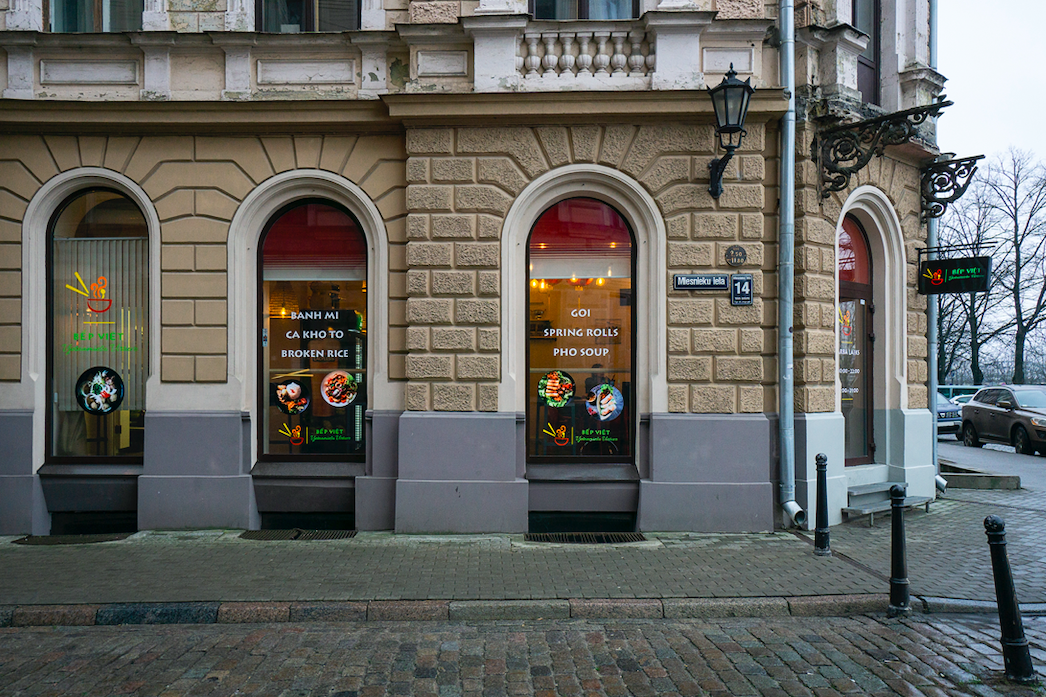 What are your plans for the future?
We're thinking about opening an Asian food supermarket and might open a more luxury level restaurant. We've also been offered to open a kiosk at Riga Central Market.
My wife's expecting our first child, so we'll be experiencing family life in Latvia.
Have you had the chance to explore Latvia in your free time?
I've been to Sigulda, Ventspils and Liepāja and tried some rural restaurants. They were pretty good compared to places I tried in Budapest, where the food was missing freshness and salt. I liked a place in Bauska. In general, I like to try fish, duck, and bread with cheese.
What do you think of food in Latvia?
I've been to France, Italy and elsewhere in Europe. Of course, Latvia can't compare to Italy, but, compared to Hungary, Poland and Finland, I find food in Latvia is the best. It's balanced and fresh. I prefer western fusion, it's more balanced. Chefs use salt really well. Desserts are delicious. I'm a big fan of the Riviera restaurant.
What are your tips for anyone planning to move to Latvia?
Have your finances in order! And use a relocation company to help with the move and starting a business.
—
Update: Unfortunately, Bep Viet has now closed (Autumn 2022).
All photos by the lovely Krista Saberova @aukstsgaiss.
If you enjoyed reading Vincent's story of opening a restaurant in Riga, continue with Fabrizio's story of moving to Latvia!