It's been over a year since our first "Latvia In Photos" post, so we felt it was probably time we had another round of images for you. From last Winter's "chain of books" event, to a recent spring day in Liepāja, here's a few images to show you it's not all Riga's old-town and the central market.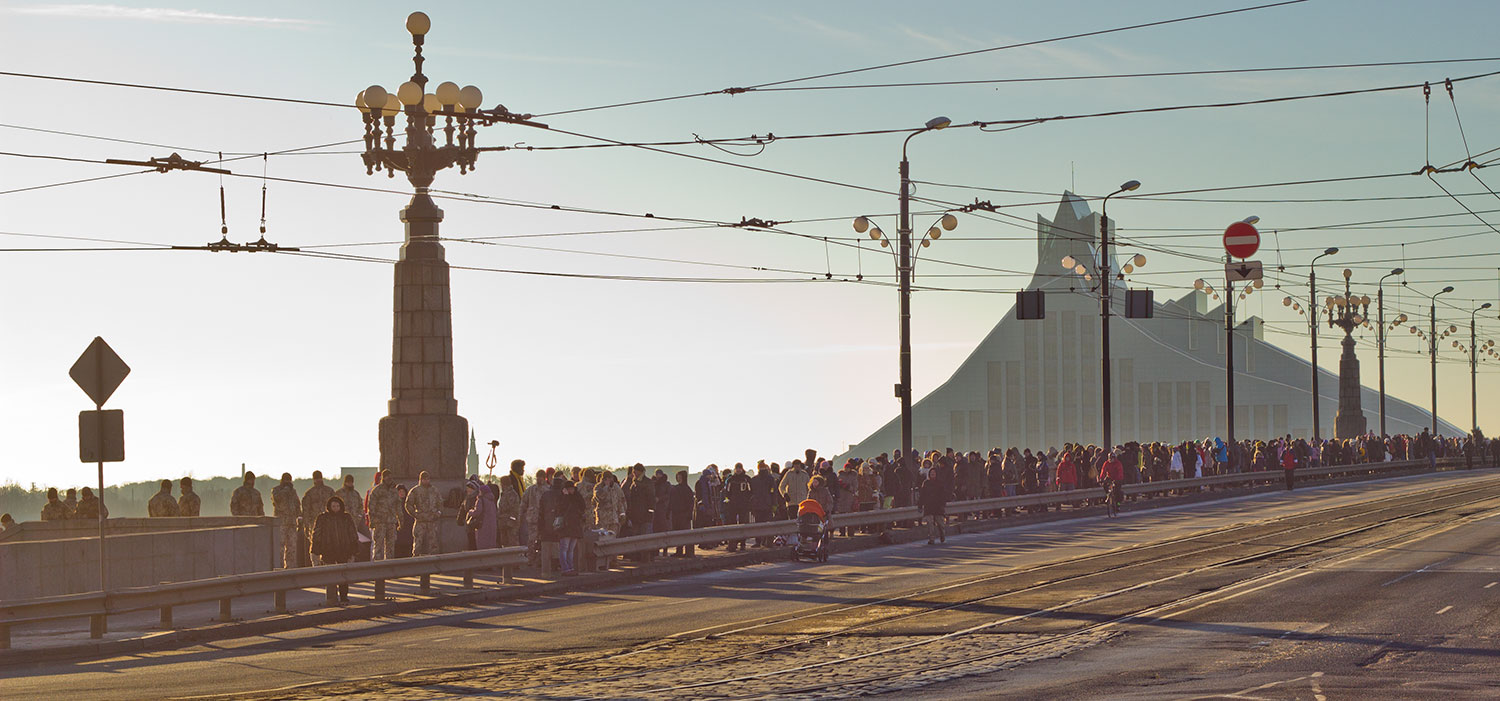 On 18th January 2014, as part of the start of Riga's European Capital of Culture celebrations, there was a "chain of books" from the centre of Riga, over to the new national library (Gaismas Pils – Castle of Light). The event also reflected 1989's important "Baltic Way" political demonstration.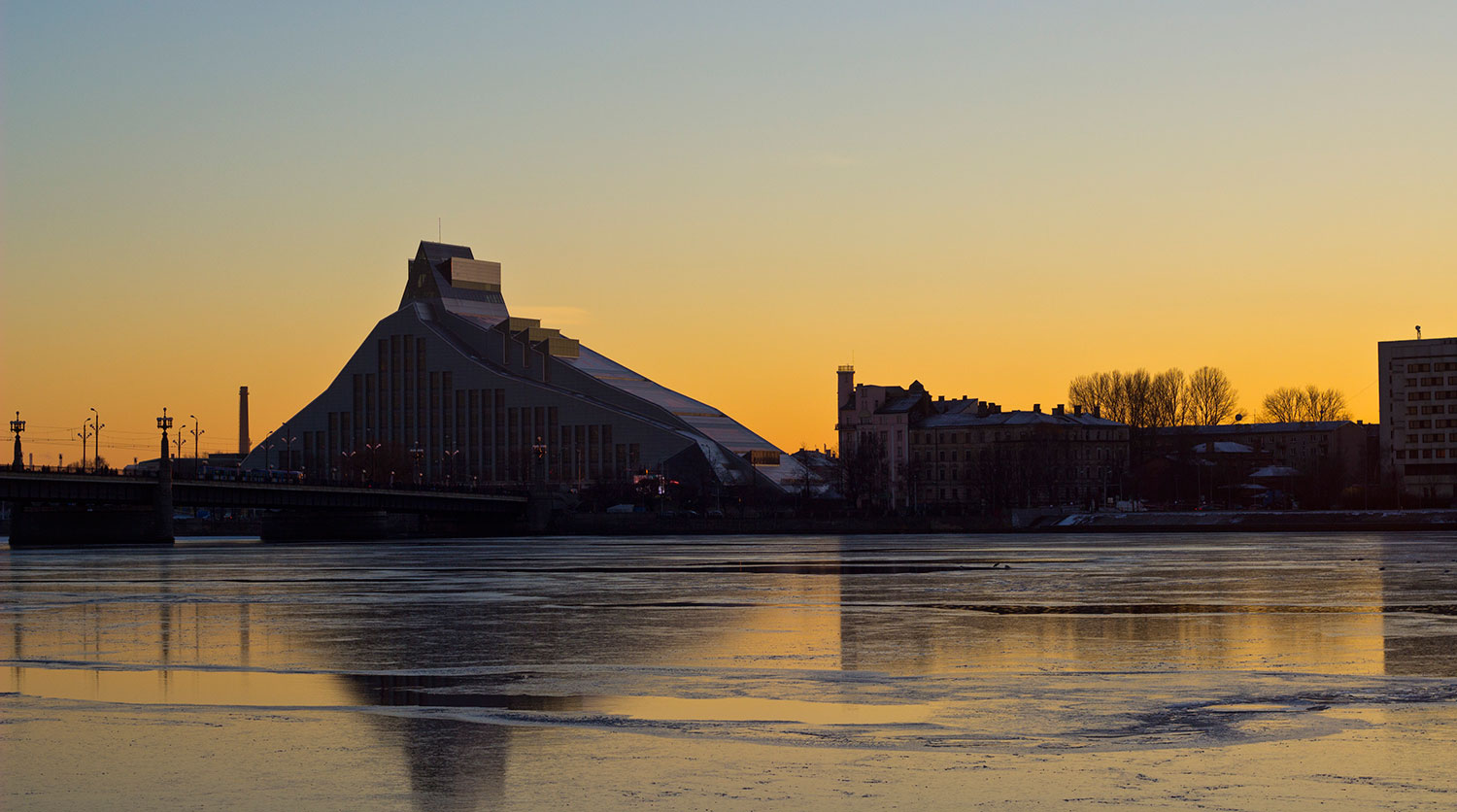 A cold January day in 2014, the new national library awaits official opening as the sun sets.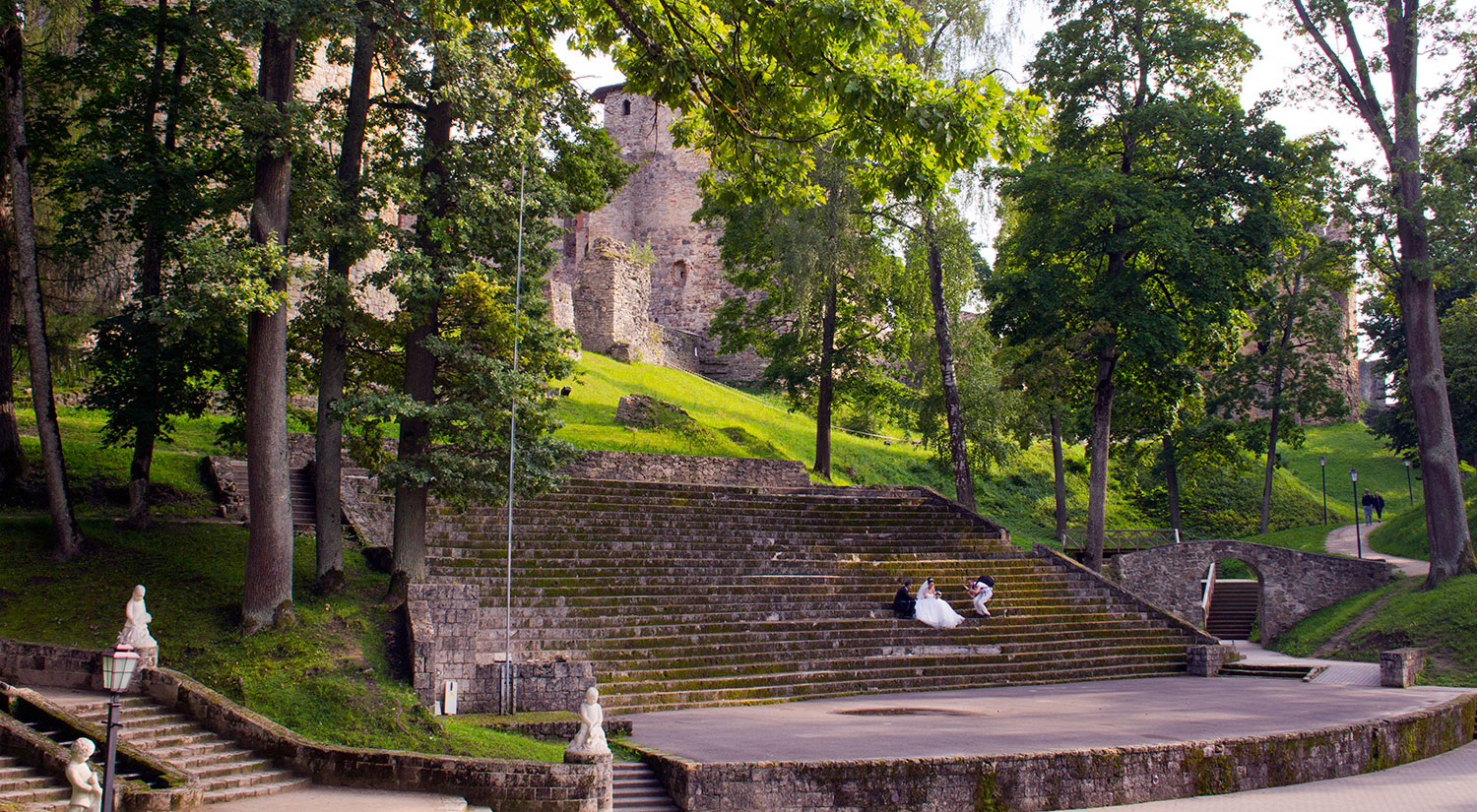 As the good weather starts in Spring 2014, a couple get their photo taken on the steps in the park in front of Cēsis Castle.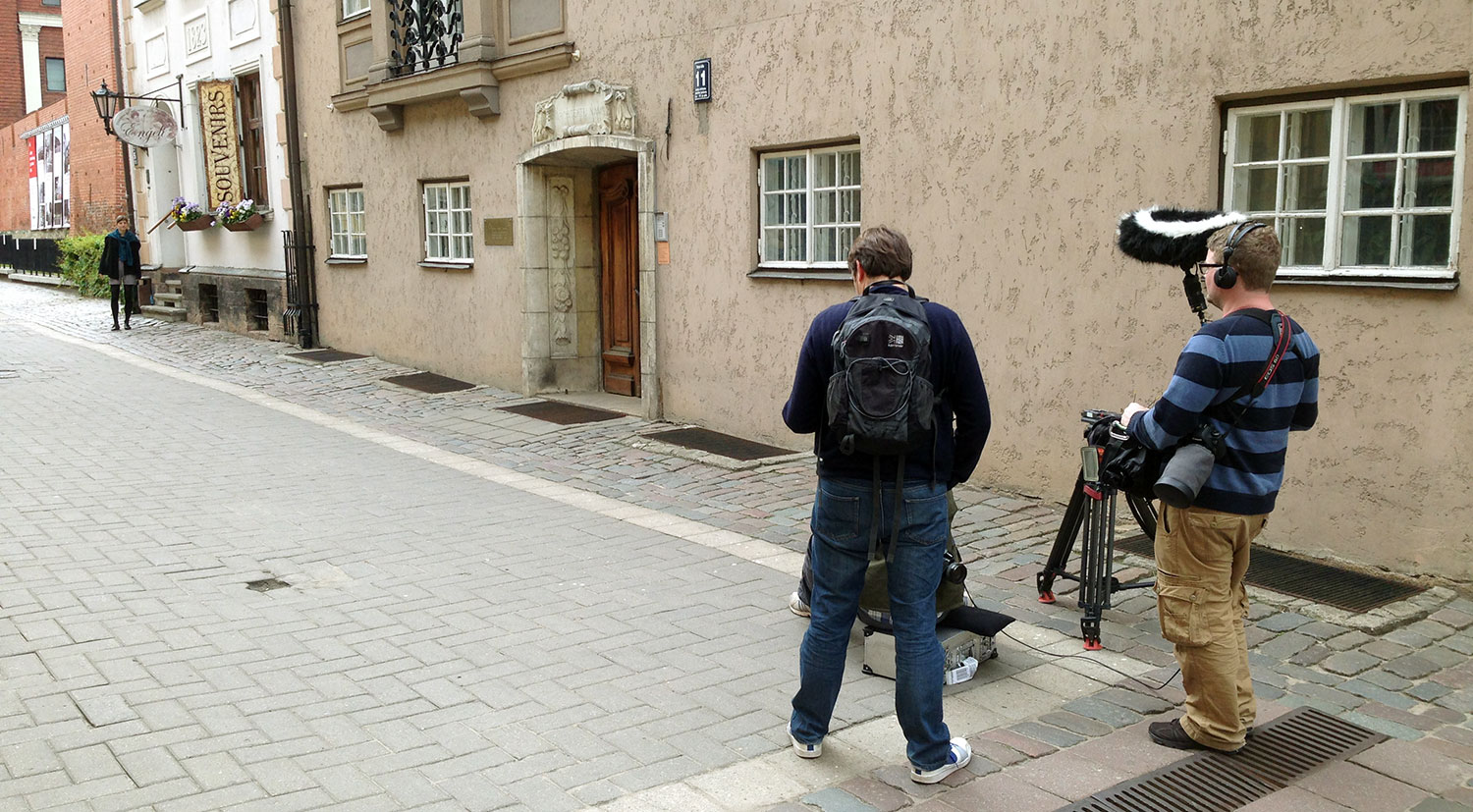 Last Summer, Lelde and I had a film-crew visit us in Riga, to film the first part of a forthcoming episode of "House Hunters International".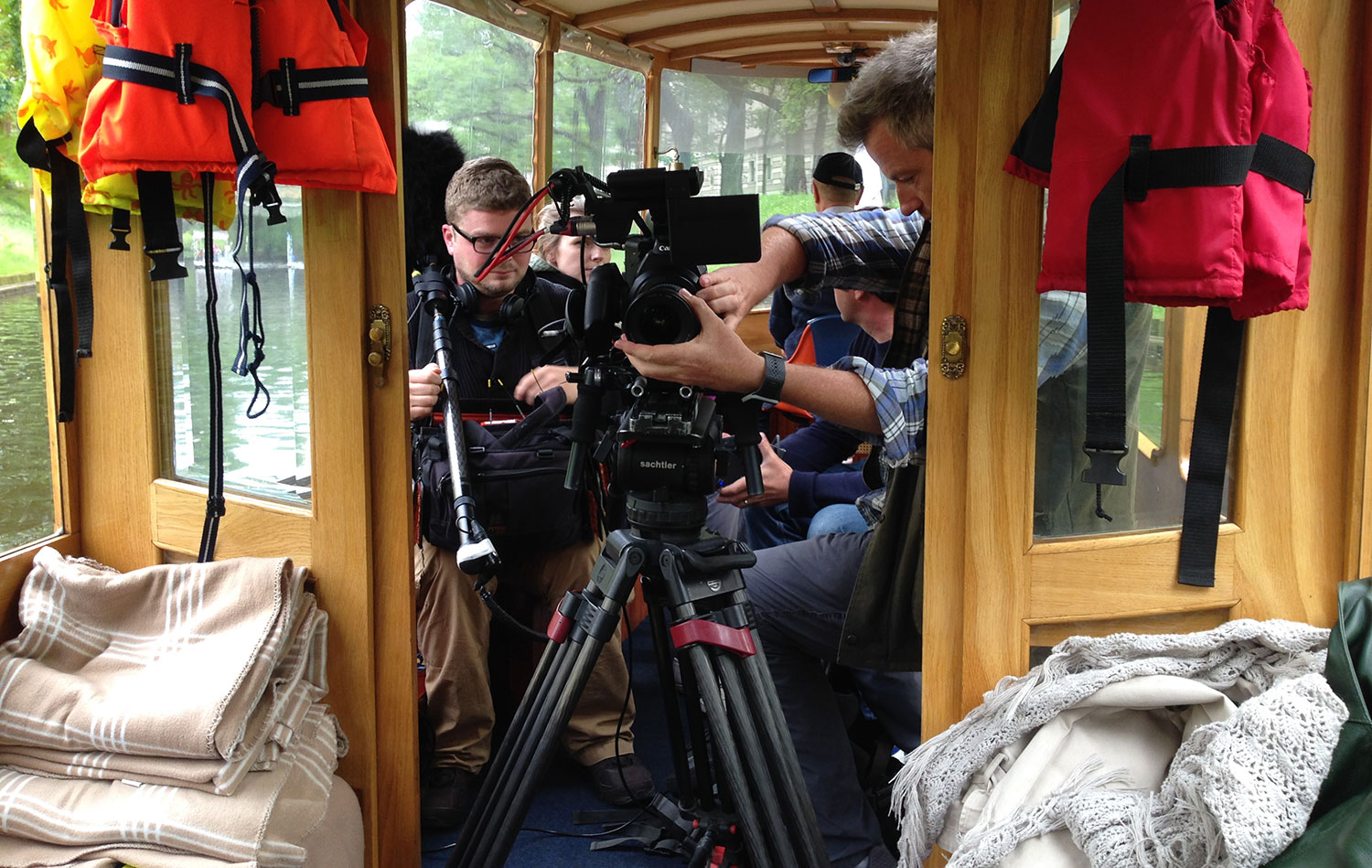 Imagine trying to fit us two, a film crew, the filming equipment and more, in one of Riga's beautiful (but quite small) canal tour boats!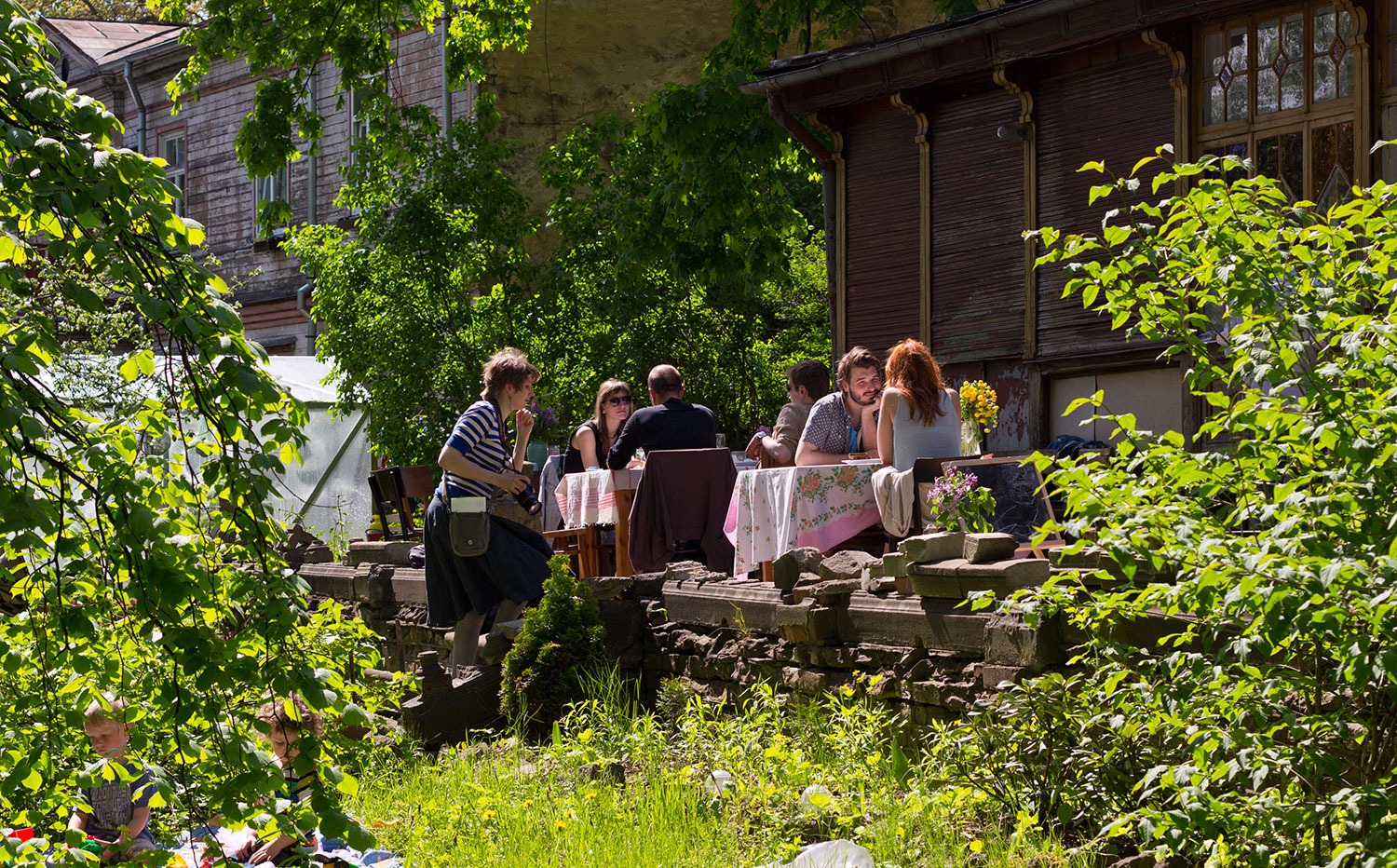 A sunny day in Spring 2014, and a small unassuming garden in Pārdaugava plays host to a pop-up restaurant for one of 2014's "Restaurant Days".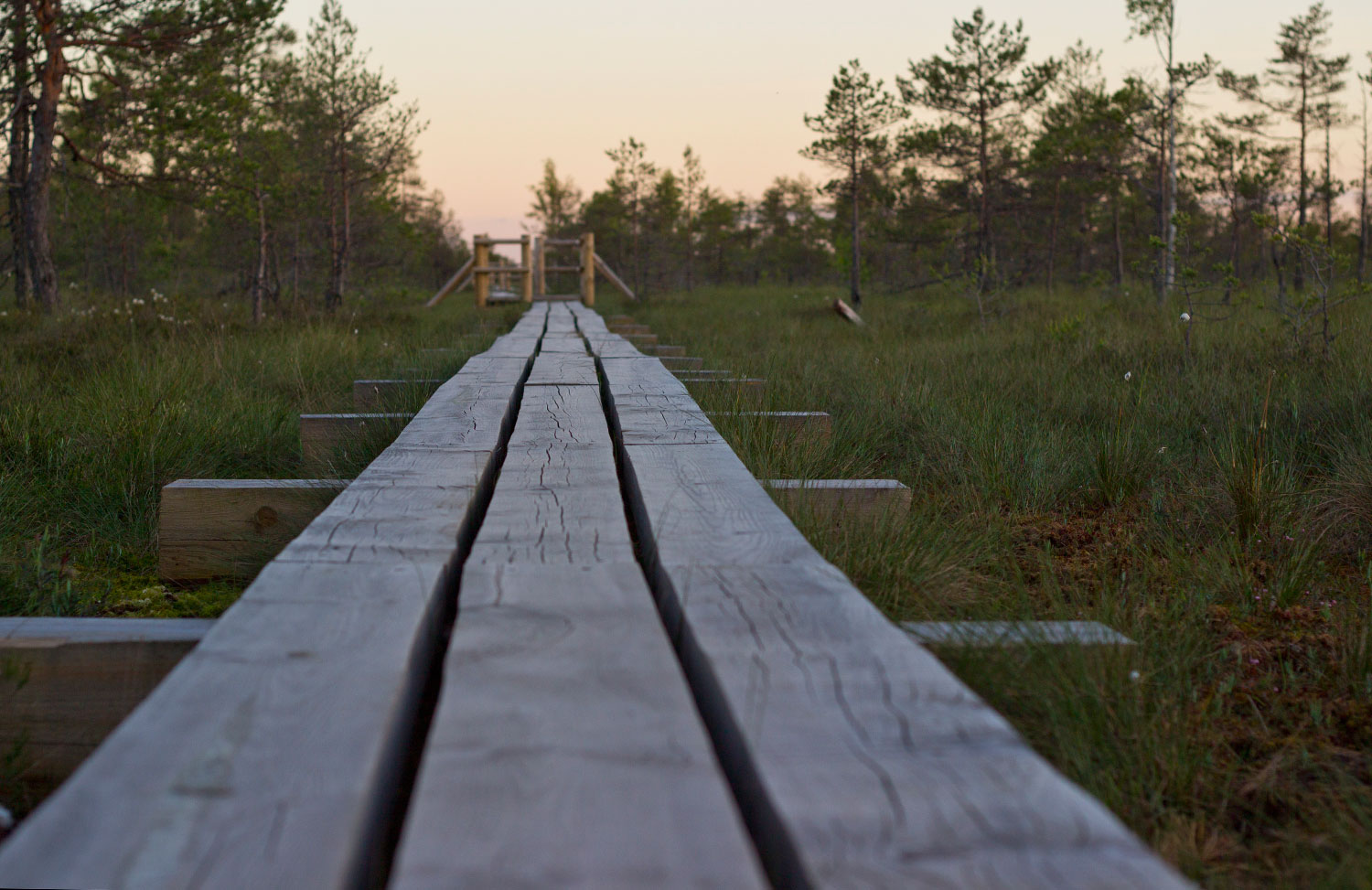 In Summer 2014, we took an evening trip to Ķemeri bog trail, for a wander with family friends from Australia.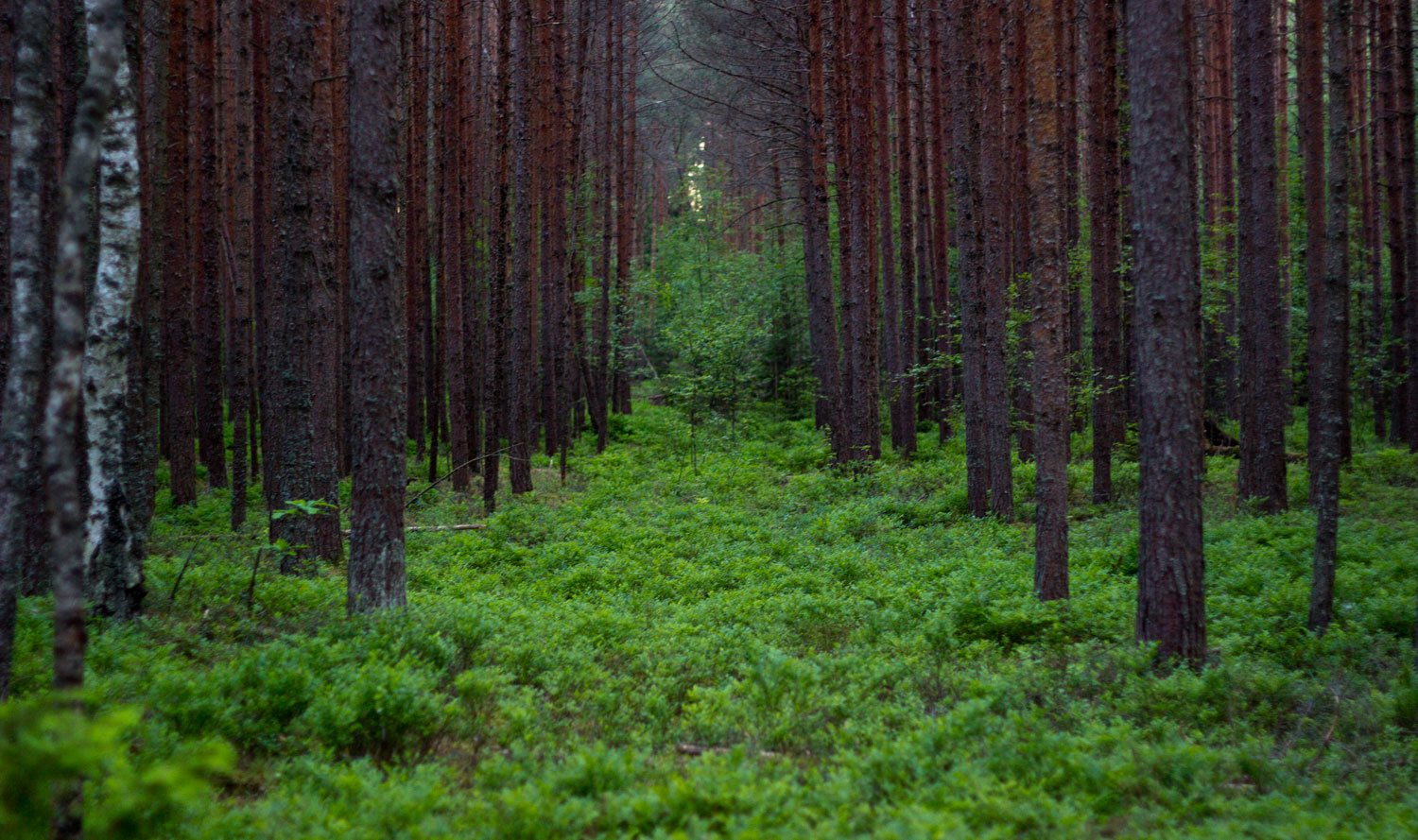 A still forest, in early Summer 2014.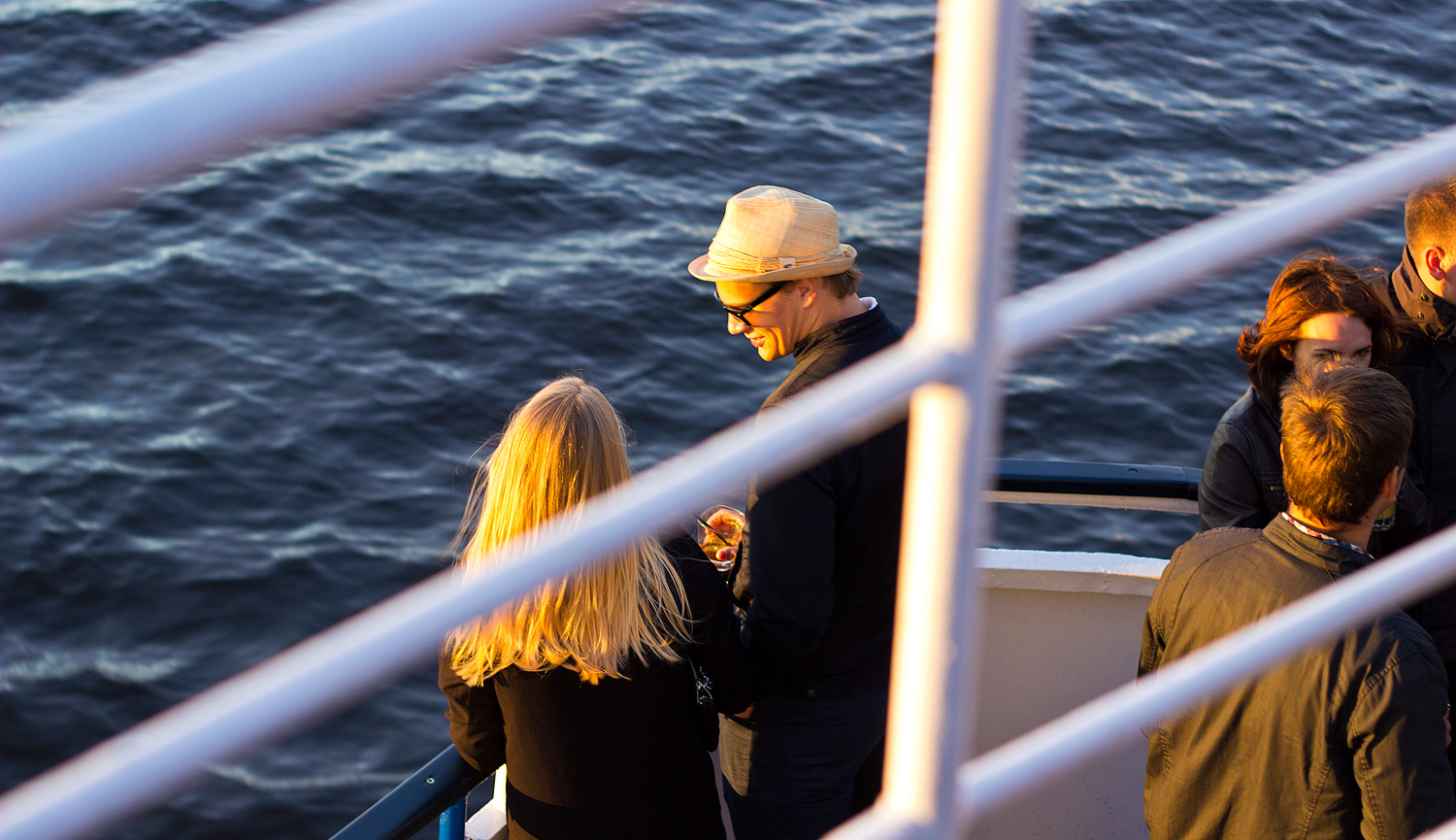 Kaspar Kondrat's annual "Saulrietta Riess" (Sunset Cruise) sets sail along the Daugava river one evening in August 2014.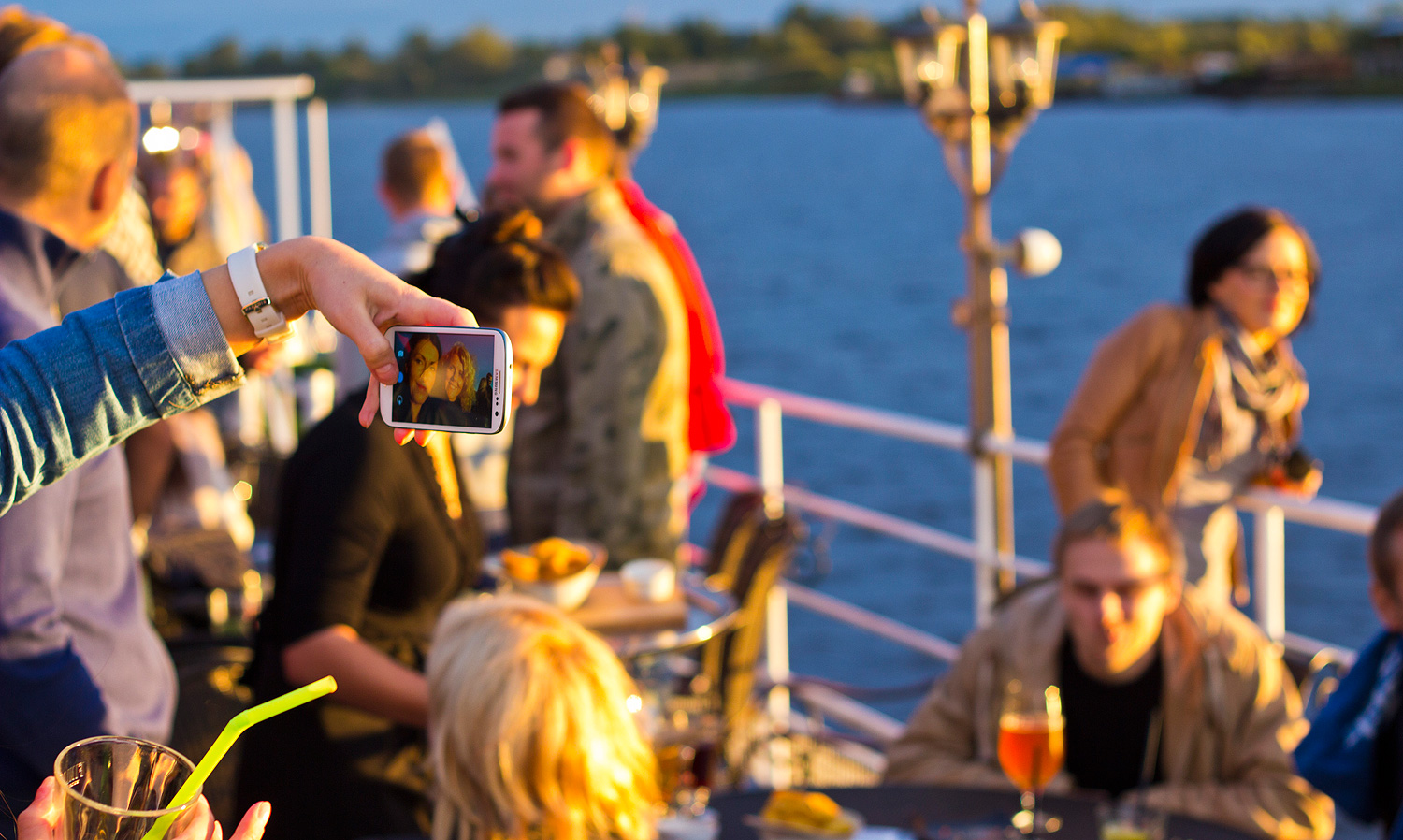 Selfie time aboard the Sunset Cruise, late Summer 2014.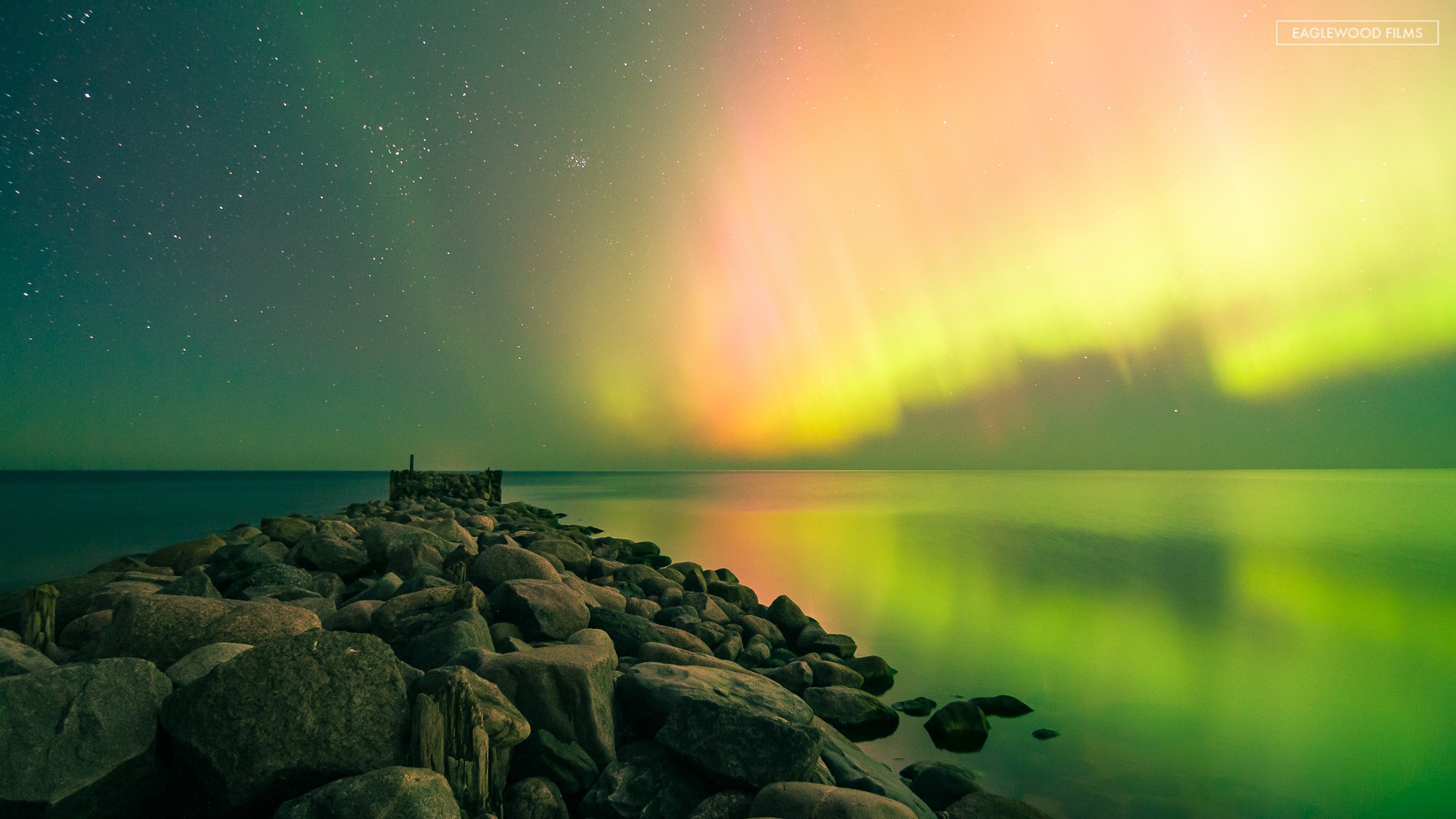 Spring 2015, and as the cold weather is starting to disappear, one clear night the green-hues of the Aurora Borealis are visible over Riga and much of Latvia. This amazing image was shot by Eaglewood Films.
And above the Ķemeri bog trail, Billijs Locs Photography managed to capture this excellent shot.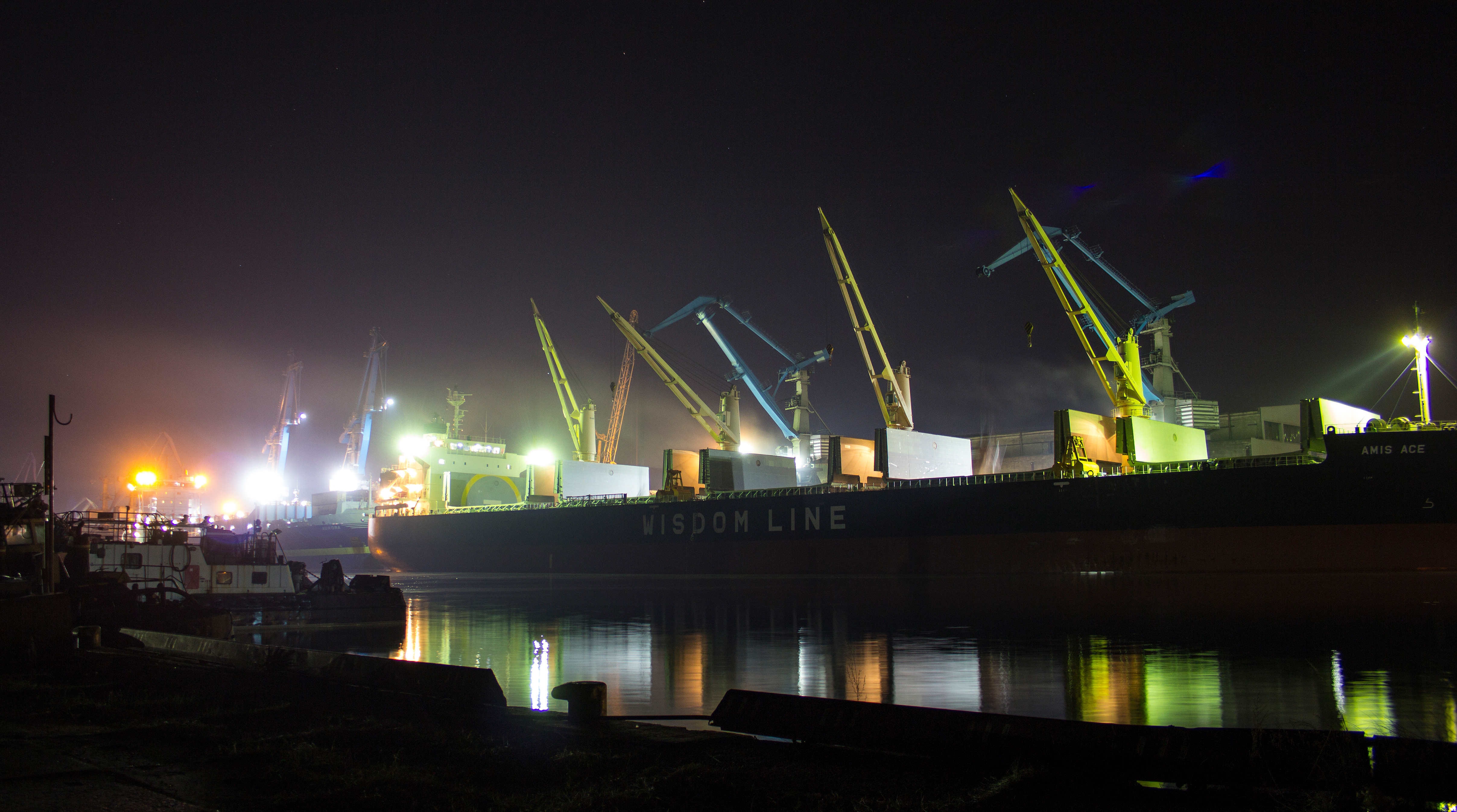 The evening after the Northern Lights were visible in Riga, we took a trip to the Andrejsala port area in search of more, but alas, one night only.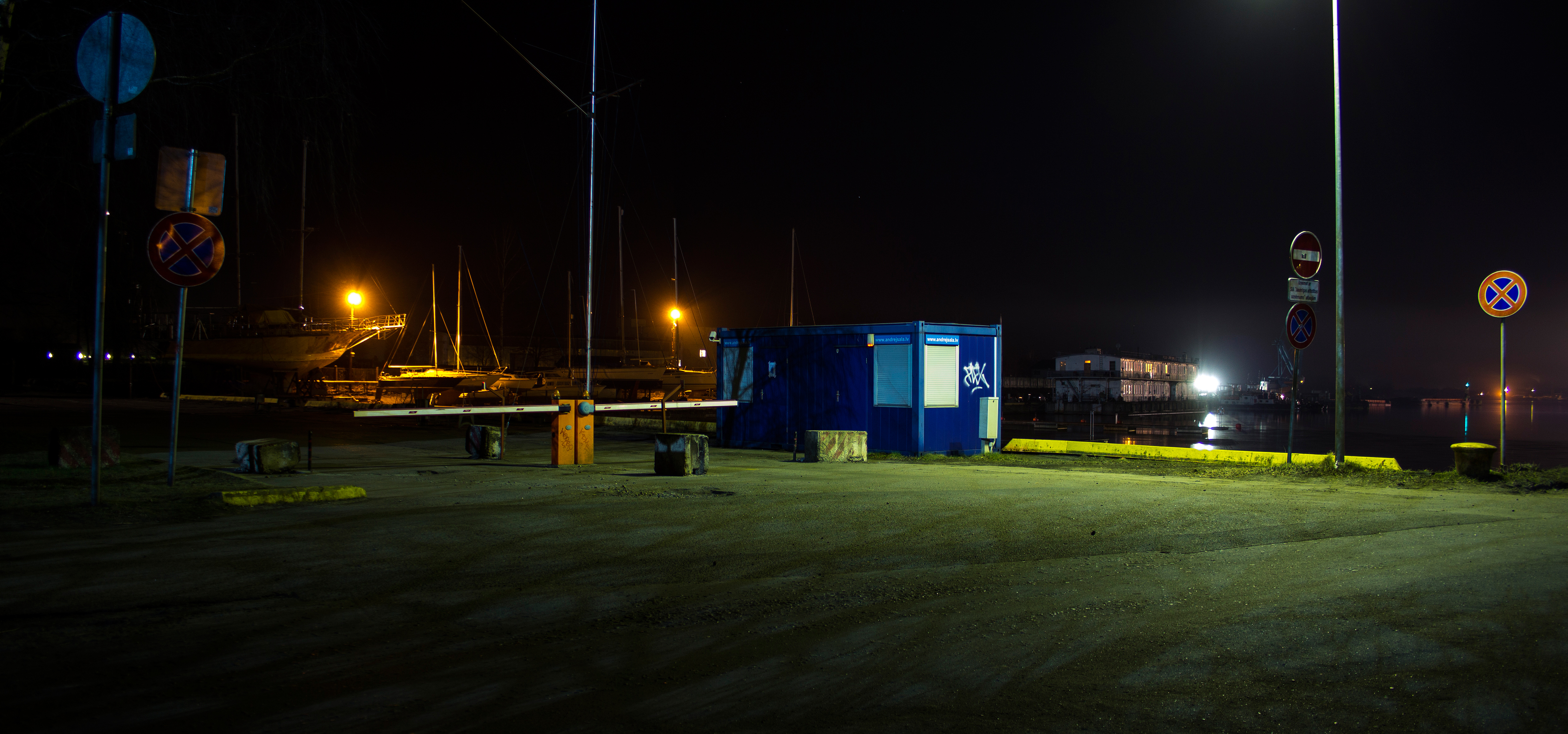 A quiet corner of the Andrejsala port area in Riga.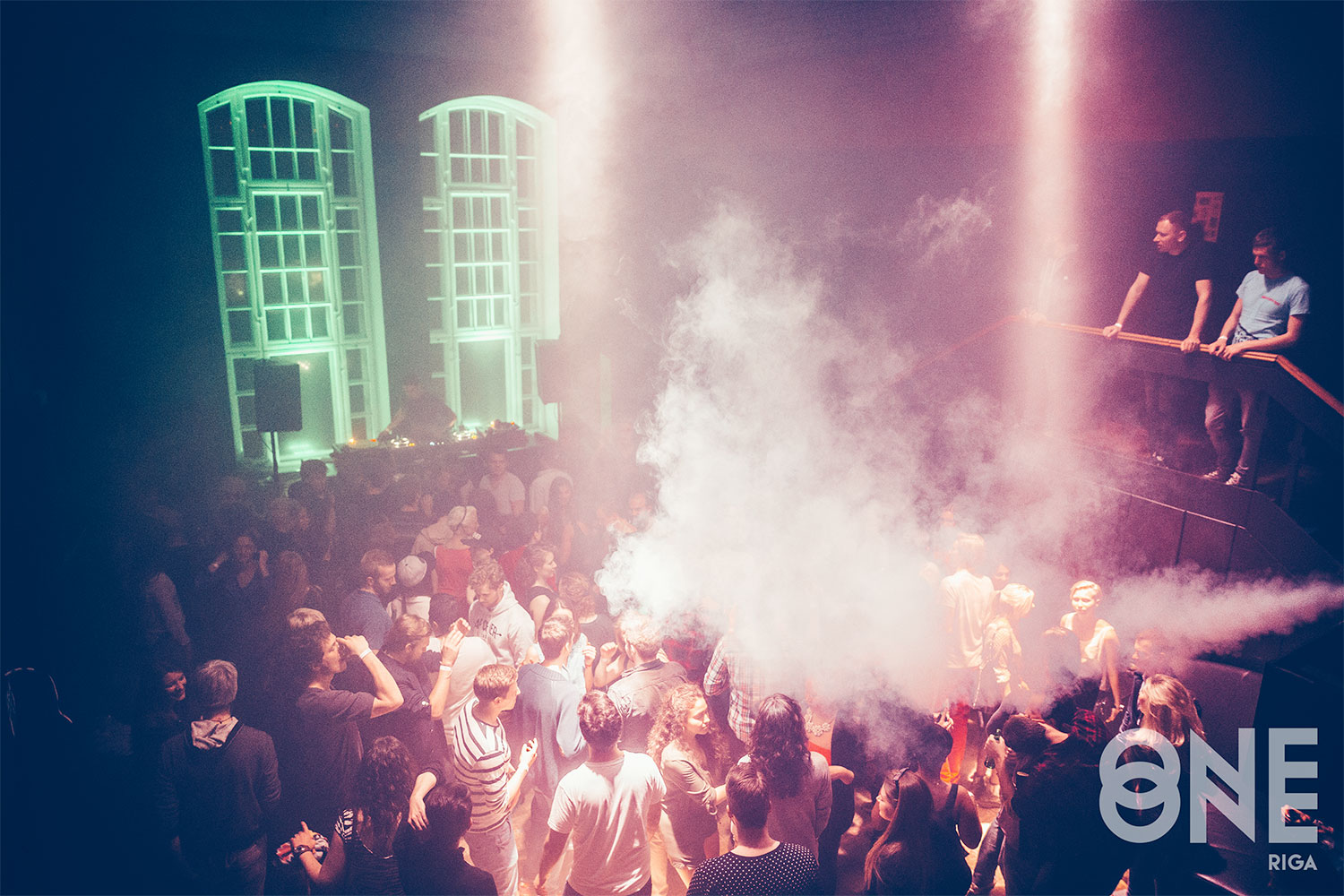 A cold Spring in 2015 didn't stop anyone drinking and dancing, as one of Riga's best late-night spots ONE ONE hosts one of many electronic music nights. (image used with permission from the venue)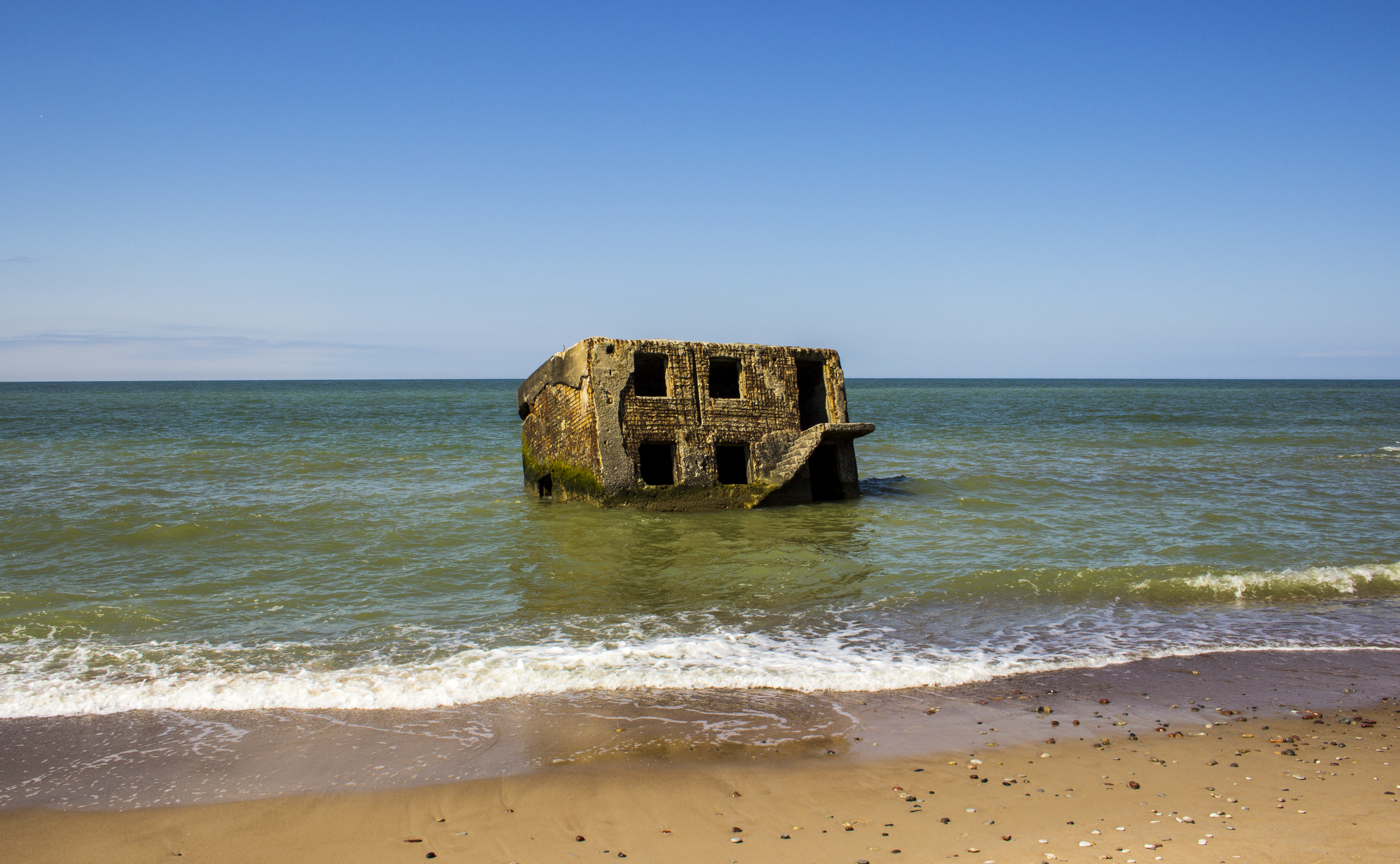 Spring 2015 and, a trip to Liepāja on the West coast of Latvia found us walking along the beach in the Karosta area, to find the abandoned fort, which has crumbled into the sea.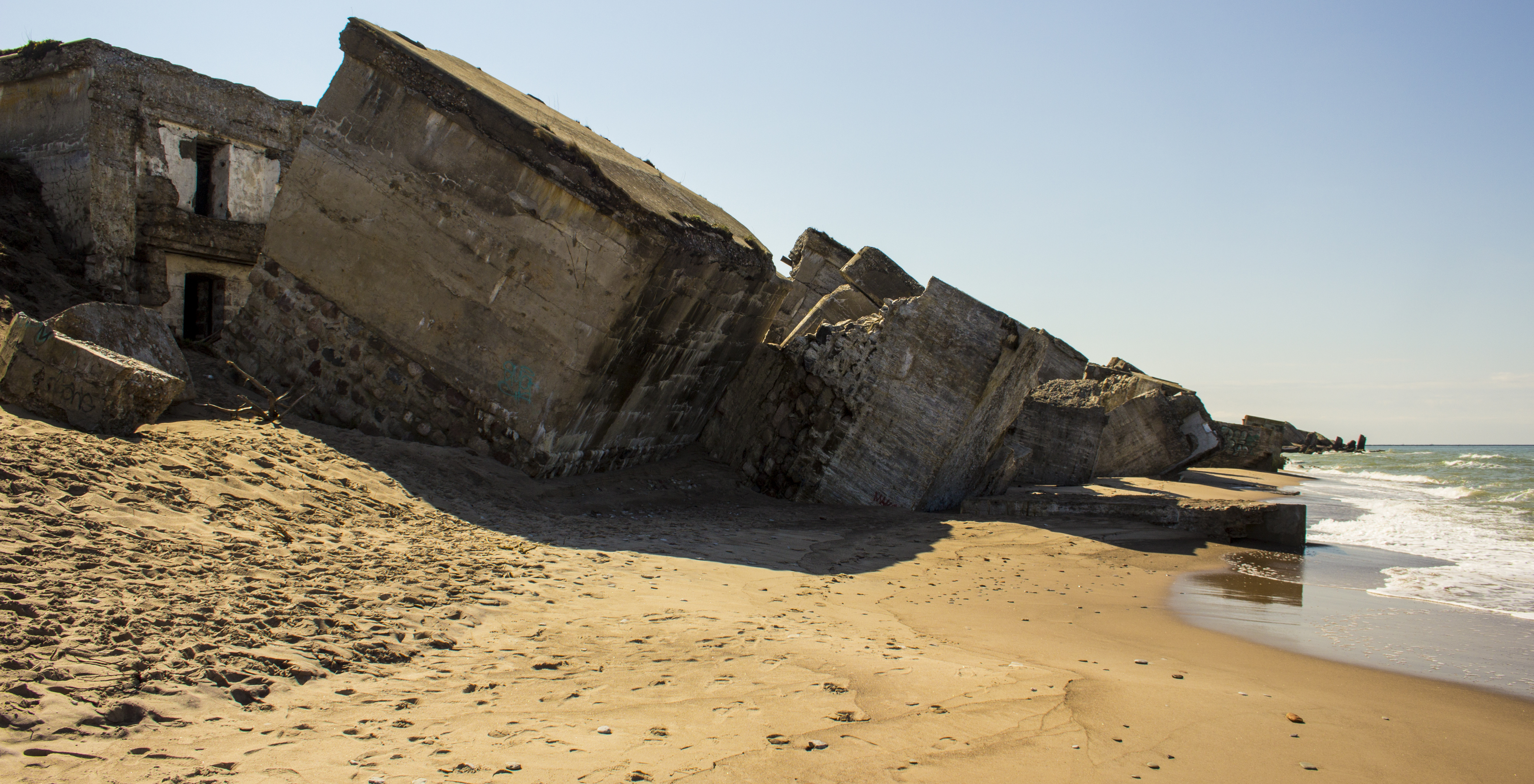 There is a stretch of coastline to the North of Karosta, near Liepāja where you can clamber and explore among the ruined forts. Where have you been in the past year? What have you seen in Latvia? Feel free to post your own pictures in the comments below.