Some people would love a piece on "someone losing all their money and legs in a hospital", wrote one reader when I asked followers for stories of their time at public hospitals in Latvia. I agreed it would drive clicks. Fortunately, I'm not here to write that story. Those who got back to me had largely good things to say about the care they received. One seasoned patient even wrote: "I've been to hospitals abroad as well and can easily say – Latvia's healthcare system doesn't fall far from others." Together, our varied experiences should shed some light on what to expect from a Latvian hospital stay and how best to prepare for what is seldom a pleasant occasion.
How to prepare for a Latvian hospital stay
In case of planned treatment or an operation, your doctor should give you information on any tests you need to do before being admitted, such as full blood work, X-rays or Covid-19 swabs. You will likely get a printed list and it will probably be your own responsibility to book the necessary appointments. The doctor might have a scheduling assistant who contacts you about the exact date of your treatment.
Foreign language skills aren't a prerequisite for working at a Latvian hospital, so if you don't speak Latvian, maybe try to learn some basics and make sure you have someone available to translate by phone.
Develop your assertiveness! You may not always get an explanation until you ask or insist for one. This applies to tests, prescriptions and findings. One respondent, Līna, has some excellent recommendations based on the fact that "at the end of the day, we bear responsibility for ourselves and our children":
Get a basic understanding of how to read your test results. You can usually request a digital copy sent straight to your email.
Ask and ask again. What treatment are you receiving? What meds are you being given? Why? If you're not happy with something, say no or ask for another opinion.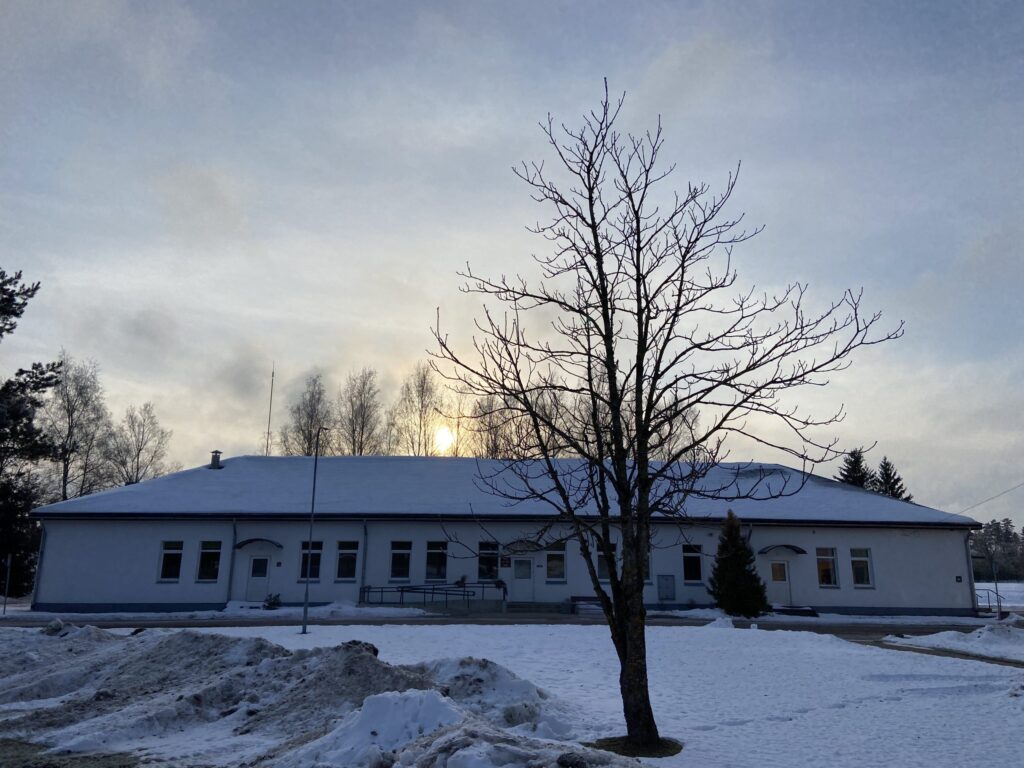 Observations from our time at hospitals in Latvia
Don't expect much privacy unless you have a ward to yourself. Wards don't normally have partitions between the beds. Staff may discuss your treatment while others are in the ward with you. Visiting hours can mean having to share a ward with other patients, as well as their guests. Not every ward has its own bathroom. I couldn't lock the door to the toilet, which I shared with a corridor's worth of women. While I understand it was for my own safety, it added awkwardness to an already mixed bag of emotions because, yes, someone did open the door on me.
A schedule on the wall let me know to expect a daily 6 am body temperature check but nothing can prepare you for the moment. I was in a deep sleep when I woke up to someone leaning into me. I yelped and the nurse jumped, but it was a bonding moment.
The staff may be tired, particularly if they are coming to the end of their shift. I chatted with a nursing assistant who came in for some fresh air when I'd opened the window in my ward. She has been working 24-hour shifts in a face mask for over two years. This can go a long way to explain lack of enthusiasm or initiative.
Bedside manners are unpredictable. There is no "universal standard", so you may be blown away by the degree of sympathy and understanding, left a bit disappointed by nonchalance or shaken by harshness. The latter does little to boost morale, encourage recovery or coping with bad news. While this article paints a largely positive picture, other stories reveal parallel realities. The Instagram account @my_first_year_too, for example, shone a light on less than respectful attitudes towards women giving birth at hospitals in Latvia and learning to be a mother. And Twitter is full of horror stories if you really must go there.
Staff are so well-versed in the system that unusual situations may catch them off guard. One friend revealed that she got her period right before an operation, which caused confusion. And Līna mentioned that her daughter got given a drip because it's protocol, even though in her case it clearly wasn't making any difference.
I have private health insurance through my employer, so I don't always see my GP for a referral. If I know the specialist I need and am willing to pay a little extra, I make a direct appointment rather than getting a referral and waiting for the first available slot in the public healthcare system, which could be months away. However, if you have a referral from a private practitioner, you either have to continue going private or get a new referral from a public doctor. What makes it more confusing is that you can also pay your way at public hospitals as there are two parallel patient streams.
The hospital may have a chaplain. I noticed a poster on my floor at the Pauls Stradiņš Clinical University Hospital. It is a free-of-charge service for people seeking someone neutral to talk to for company or support.
The level of renovation varies not only from hospital to hospital but also between departments. A lot of money has gone into improving facilities in recent years. While many are far from "state-of-the-art", they are functional and decently equipped.
One mum shared her experience of accompanying her newborn at the hospital. Parents get actively involved in delivering the treatment, so she had to get up every three hours in the night to care for her baby, severely affecting her own ability to function properly.
In case of epidemics or pandemics, which can happen at times like the flu season, visitors may not be allowed. Potentially, you can get things dropped off at the reception or nurses' station of your department.
Meals can be surprising but they are filling. Porridge is a breakfast classic but one friend got a portion of creamy crab salad to start the day one morning. Vegans should probably bring their own food.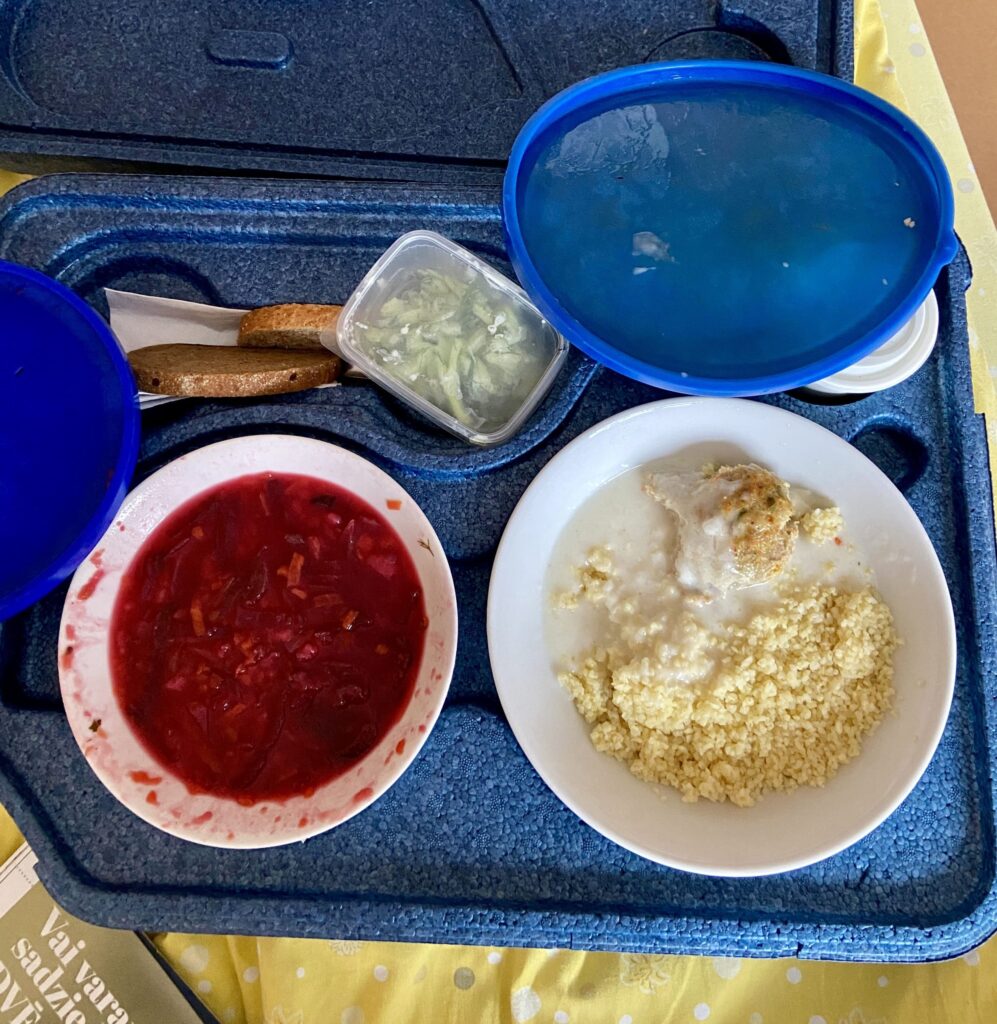 What to pack for a Latvian hospital stay
Earplugs
Sleep mask
Slippers
Comfy clothing, which you don't have to remove for nurses to draw blood and take your temperature, e.g. a jumper with wide sleeves
Food – fruit and snacks for extra vitamins and energy in between the three big meals of the day
Tea/coffee. You will likely have access to hot water
A mug
A refillable water bottle
Personal electronics. You should have at least one socket next to your bed
Hygiene products including toilet paper, which is not a given
A towel
No two experiences will ever be quite the same, especially when it comes to something as personal as one's health. This article is based on eight people's accounts. Thank you to everyone who shared and to the medical caregivers for getting us back on our feet when we needed it. Good health to all!
P.S. Header image (C) State Chancellery of Latvia via Flickr.