Have you heard the saying mazā Latvija (Little Latvia)? Well, it's no myth. Everyone is within reach of each other. Paths cross. Bubbles collide. Victor messaged me after reading "Things of Riga I'll miss when they're gone". He recognised himself in one of the photos. We'd just passed each other on the street one day. As we exchanged messages, Victor agreed to share his story of moving to Latvia from France via India.
Victor is a transport engineer and has been based in Latvia since August 2020 working on the Rail Baltica project, which will one day connect the Baltics to central Europe via high speed train.
How did your path lead to Latvia?
After two years in India working for French engineering company Egis my special young people's contract between the French and Indian governments ended. I was offered another position in India or the opportunity to transfer to Thailand, but I refused. First of all, I was ready to leave the heat. Even though I thoroughly enjoyed my time in Mumbai, I wanted to go somewhere with a cooler climate. Since I saw some vacancies in Latvia, I asked and got one. Actually, I had already tried to find a job with Rail Baltica after graduating but didn't succeed.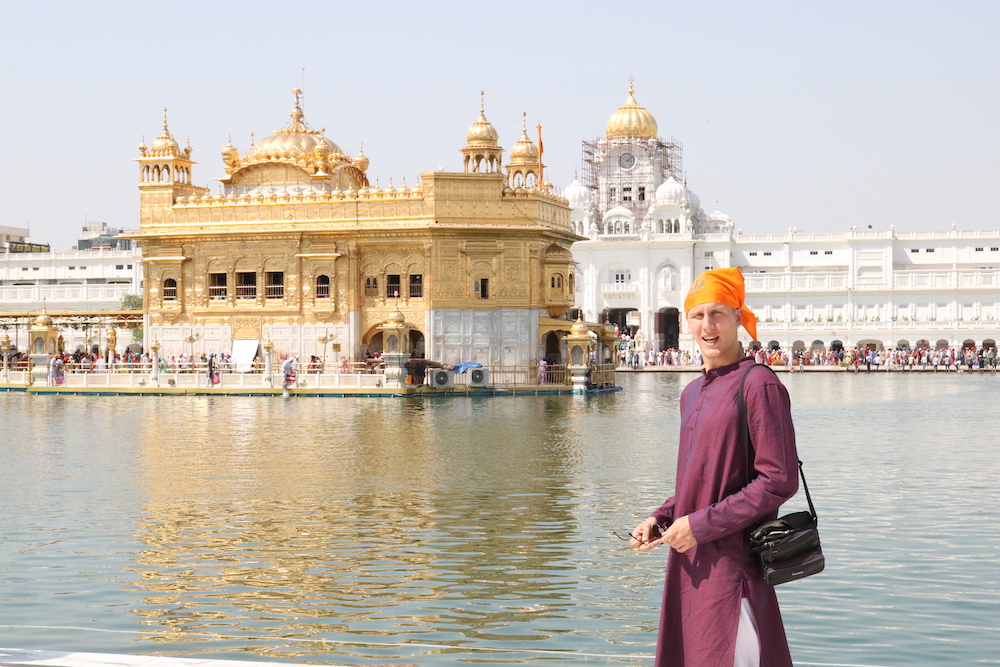 How did you know about Latvia and Rail Baltica?
At the end of my studies I had a weeklong study trip to Tallinn where we experienced numerous presentations about Rail Baltica. Before then, coming from France, I knew that there were three Baltic countries, but didn't know the order on the map or which capital city is which.
What did you think of Latvia and the Baltics before visiting?
The image we have in France isn't great. We picture a very cold country with the heavy impact of the Soviet Union. People in big fur coats and hats walking in the snow. Grey buildings. But when you actually arrive it's amazing. When I post photos, all my friends are like "wow! It's so pretty and colourful! There's forest everywhere! When can we come?" Everyone's curious. Nobody knows a lot about Latvia. It's more curiosity than anything else. We never heard a lot about Latvia, but once you know a person who's been, it's all go.
Do you feel good in Latvia?
I feel like it's peaceful here. People aren't in a hurry. It's very green. You can just sit in a park and chat or play games and nobody will judge you. People are simple. It's peaceful compared to France where it can get very stressful.
I arrived in August, so I had three months of freedom [before Covid-19 restrictions kicked in] and got to explore some bars, restaurants, Sigulda, Jūrmala, Ķemeri National Park, Cēsis and places around Riga. There are plenty of things to do in culture and sports. Riga is a proper big city.
How did you manage the practical aspects of moving, like finding a place to live and meeting people?
I have to say thanks to my colleagues who arrived in March and gave me the number of a real estate agent. I visited many apartments and chose one. Simple.
In regards to socialising, I hung out with colleagues, went to parties and gradually met people that way. My first group of friends left Latvia in December due to Covid-19, so now I hang out with colleagues most of the time. In India I lived in a neighbourhood where we had a WhatsApp group for expats and locals, so we could just drop a message inviting people for a meetup. That was nice! Here, in the beginning it was like that. I might drop a note on Facebook when it's safe to meet again.
Do you spend time with Latvians or mostly expats?
Outside work I meet mainly expats, but meet Latvians at work. One of them, Kristīne, is very nice and knows everything. I can ask her stuff like where's the best kebab in Riga. She invites us to her place for drinks or to watch the ice hockey.
In the beginning I played handball with locals, which was complicated because the trainer only spoke Latvian and Russian. Fortunately, some players could translate, but it was difficult to integrate even though they really tried.
Have you noticed any cultural differences at work and in general?
India was full of complicated bureaucracy. There's less here, but it still exists, especially since we work with the government and European money and there are many parties involved. It's more complicated because there's a special system for engineering in Latvia. Nobody wants to sign anything, because signing means taking on a lot of responsibility. We also have to translate everything in Latvian. It's an international project, so things happen in English, but we have to translate every letter and report. Otherwise, interaction is similar since the team is international.
When it comes to outside work, in India you have to pay in cash most of the time, because not many places have card terminals. You increasingly pay with your phone or with a QR code. They skipped over the card phase. Here, I have no problems paying by card and I can arrange all my appointments online.
You don't get a lot of smiles here at places like the supermarket. In French we have an expression aimable comme une porte de prison (as nice as a prison door). People mind their own business. It's just that I'm not used to it. I don't expect exaggerated smiles or immediate super friendliness, just a simple hi or smile. But, you can be surprised, but shouldn't criticise local ways.
When you walk in a forest here, you don't greet people. I asked my Latvian colleague who told me "it's not polite to say hi. When people go into nature, it's to enjoy peace and time with your family. If you say hi, you're breaking the circle of privacy."
Most of my Latvian colleagues have houses in the countryside with saunas and ponds. On Monday we'd talk about the weekend and they'd say they went swimming. In the winter! I thought to myself "Wow, they're crazy here. Where am I?" I come from Marseille where the minimum temperature is 5 degrees Celsius. Water never freezes.
What's your experience of food in Latvia?
Latvian food is potatoes, mashed potatoes, fried potatoes, dried potatoes and potatoes. And meatballs. Voila. But that's good. For me, for now it's been mainly that. I haven't tried the dried fish, which I hear is popular. I think there's a lack of variety.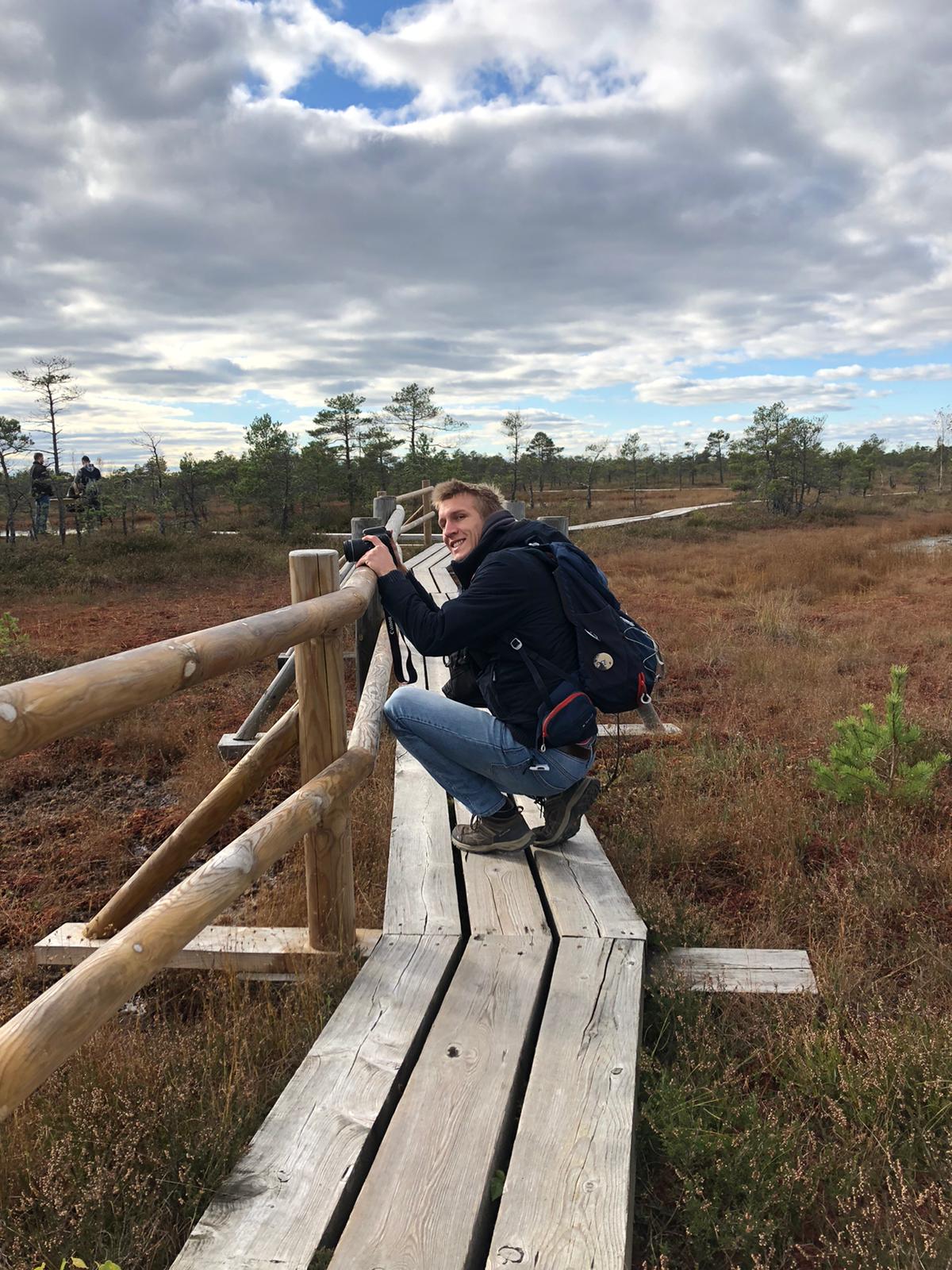 How should people prepare for moving to Latvia?
Prepare for the cold. Get yourself a good coat, scarf and hat. For me it was amazing! Things like the frozen sea. I called my family in Marseille to show them that I'm standing on the sea. They didn't know salt water could freeze.
But most of all just come, don't hesitate! Even the seasons are more distinct. Here you have a proper autumn, winter, spring and summer. It's one place, but four different places depending on the season.
I was surprised by the cost of renting. My rent in Lyon was less than what I pay now whereas I thought it would be cheaper. I live in the city centre and actually the old town would have been less expensive.
In terms of food, I was surprised in a good way. It's cheaper here. You can dine at a restaurant for 15 EUR and get good price performance. But alcohol is expensive, apart from beer. I mean, wine costs less in France.
IKEA is cheaper in Latvia.
How do you see Riga developing in future?
Historically, the city has been big and powerful, even under Soviet and Swedish rule. It had a big port and lots of people. Right now it's perfect – the ratio between restaurants, bars and the population is good. You don't have to book two weeks in advance to get a table if you want to go out on a Saturday. The city is neither empty, nor crowded, it's just enough. But I feel like the population is decreasing, and that will get complicated. The old town and centre are fine, but by bike I go west across the river and there it feels like everything is empty. When you see the port, there are lots of empty docks.
So, I see two scenarios. Either in 20 years Riga will have 200 000 inhabitants and nobody will want to come here, or it will become more and more popular. It's not too hot, full of nature, not loads of people. With Erasmus students it could work, that they come for an exchange and come back for work. The government has to try to keep Latvians here because I have many colleagues whose children want to study abroad.
In 10, 20 years we'll see. Maybe with global warming, Riga will be the next Nice because Nice will be too warm. Northern Europe will become more and more famous for holidays, work or living.
I love the vibe of the city.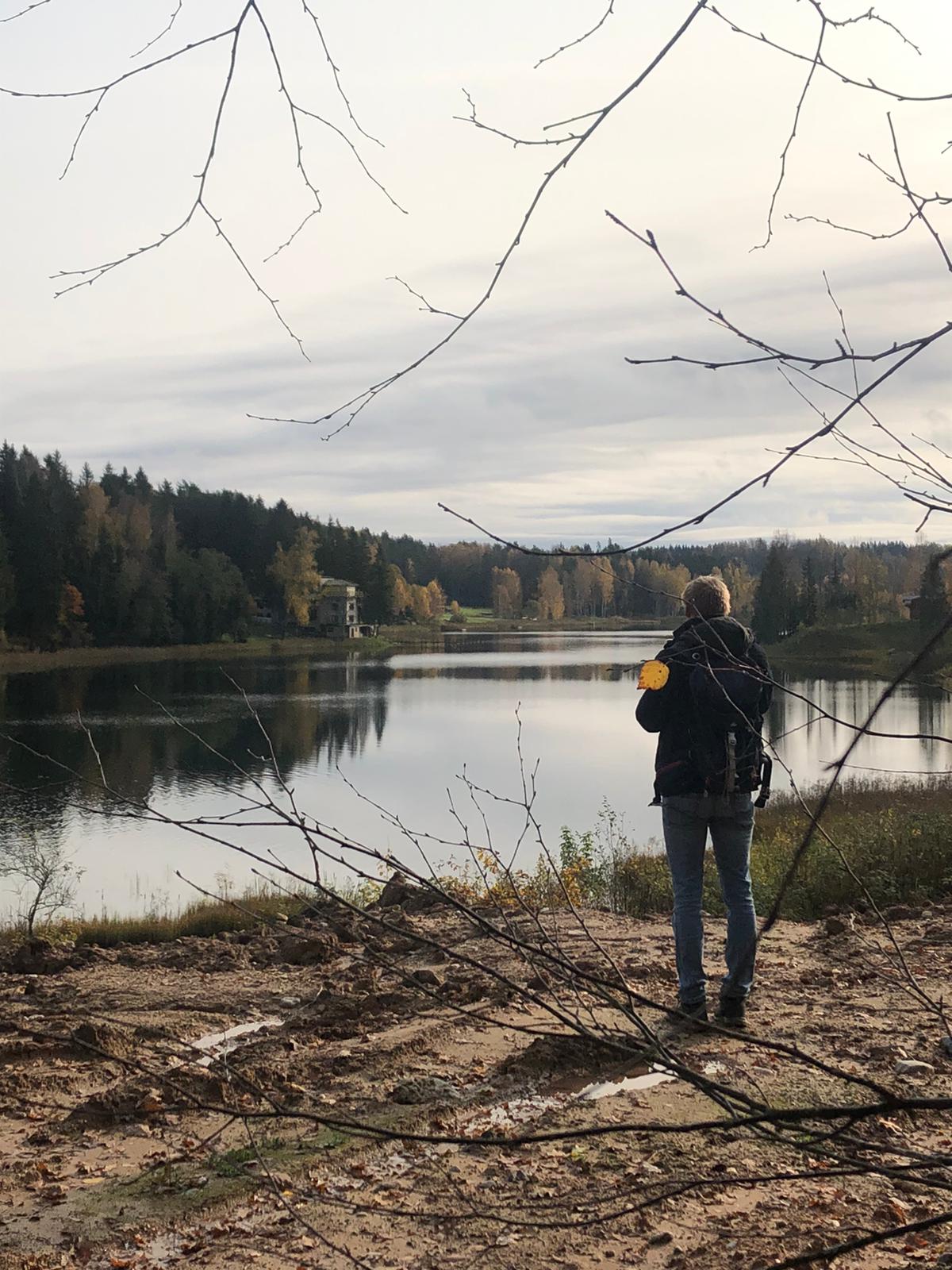 How should Latvia promote itself to the French?
Word of mouth. Erasmus first. And big projects like Rail Baltica! All my friends and family want to come as soon as possible. They now think it's very cool, trendy and hip.
Plus, if Latvian people go abroad, it's not the wrong thing for them to come back. And they can promote the country and bring people with them. But, to bring people, you need work for foreigners and that's a problem if you don't speak Latvian.
I believe in Europe. Even if I'm French and sometimes France tries to think a little bit like the UK. I'm glad that Europe is helping Latvia build the high speed line. Some day we could travel to Paris from Riga by high speed train in something like six to seven hours!
Maybe in 20 years I'll come back with my children. And that's how it goes! I hope Riga will be famous. Latvia will protect Europe, like France and Germany do now.
How long do you plan on staying in Latvia?
I'm staying until next January for sure, but I want to change from working in project management to engineering. If there's an opportunity to stay in Riga, I'll stay. After Latvia I'll probably go back to France, unless I'm offered something in the USA, Canada or Australia. France is a nice country.
—
Thanks to Victor for opening up about his experience, thoughts and observations! His enthusiasm was inspiring. My biggest takeaway from our talk is: expose yourself to new places, people and ideas. Ask and listen to understand the differences. That's the way to a more inclusive society.
If you enjoyed this interview, you may wish to continue with 20 Real Reasons People Love to Live in Riga!