The cult of busyness has infected Riga. Get on any bus, tram or trolley and you'll see more eyes staring at screens than gazing out the window or casting shy glances at fellow passengers. But, gradually, as more and more flames burn out and reach painfully obvious conclusions, people are pulling the brakes on busyness.
This year, even Tele2 campaigned for digital detoxes and using the internet more sensibly. Slow living advocate Carl Honoré spoke at the Digital Freedom Festival. And we each have our own go-to methods for finding calm in a city of 630 000 plus.
I asked my readers, friends and family to share their tips. The result is a list of pursuits both decadent and innocent, ranging from "a bar" and the forest to ecstatic dance practice and swingers' parties. If you're seeking new things to do in Riga to find calm, scroll along! Sorry, I don't have any details on finding your way to a swingers' party.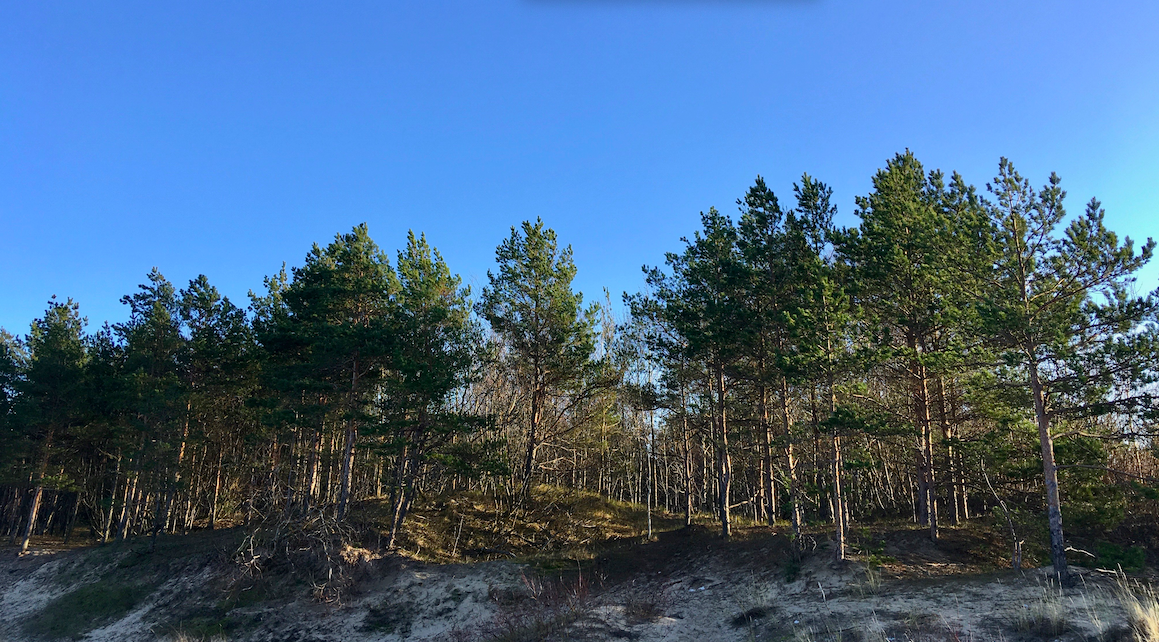 The Healing Powers Of The Forest
Could forest bathing be to Latvia like the Eiffel Tower to Paris? We love to share the fun fact that half our country is covered in woods – that's ample space for each of us to experience the luxury of being alone. No matter the season, Latvia's forests are a welcome antidote to our daily stresses. Breathe deep to inhale those healthy phytoncides (the substances emitted by trees and plants to protect them from germs and insects. They're said to work on the human immune system as well)!
Come late summer, you'll find us in the woods brandishing knives and baskets as we hunt for wild mushrooms.
There aren't many cities with forests of their own, yet Riga has plenty! Head to Mežaparks, Biķernieku mežs, Anniņmuižas mežs, Bumbu kalniņa tornis and the Ethnographic Open-air Museum.
Parks Work Their Powers Too
We're rightly proud of our parks with their well-kept trails hugging manicured lawns and flower beds. There's no shortage of historical trees under whose shade we picnic, exercise and doze. Cycling is a great way to reach the parks and to find the best spots for watching the sun set.
Beyond Riga's famous central parks, head to Arkādijas parks, Mārupīte, Esena dārzi, Dzegužkalns, Ēbelmuižas parks, Nordeķu parks, Grīziņkalna parks, Maskavas dārzs, Ziedoņdārzs or Viesturdārzs!
Awesome spots for cycling and sunsets include Ķengaraga promenāde, Andrejsala, Mangaļsalas mols and AB Dambis.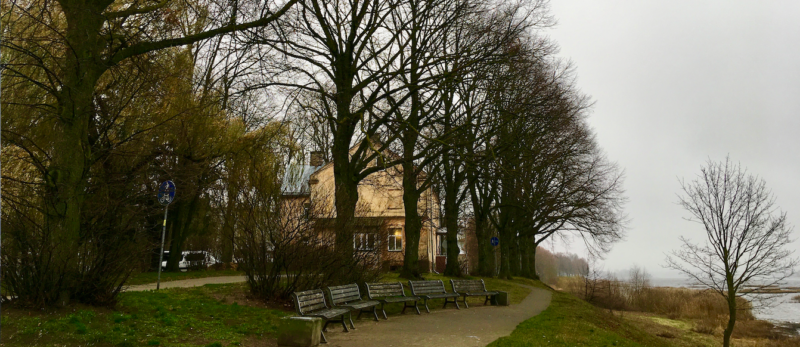 Movement As A Source Of Calm
We're an active bunch here in Riga. The last few years have seen a boom in running and collective hiking events as we seek ways to connect with nature and to be a part of something bigger. Indoors, we gain serotonin through yoga, dance and exercise.
Join events by Movement Spontaneous, Hiking in Latvia, Stirnu Buks, Sense of Team, SUP Adventures, Slackline.lv, The Latvian Element and Piedzīvojuma gars.
Try yoga studios like Labo Sajūtu Laboratorija, PiYO Studio, Daba Yoga, Daya Yoga, Joy Studio and Anahata.
Shake it out at places like Jump Space and i-deju māja. I swear by biodanza.
Clear Your Mind At The Beach
As if inner-city forests weren't enough, we're also blessed with beaches. No matter the temperature, you'll find us braving the chill as we "izvēdinām galvas" (literally, ventilate our heads). Winter swimming is a big deal here too.
Hop on the train to Vecāķi or bus it to Daugavgrīva or Mangaļsalas mols!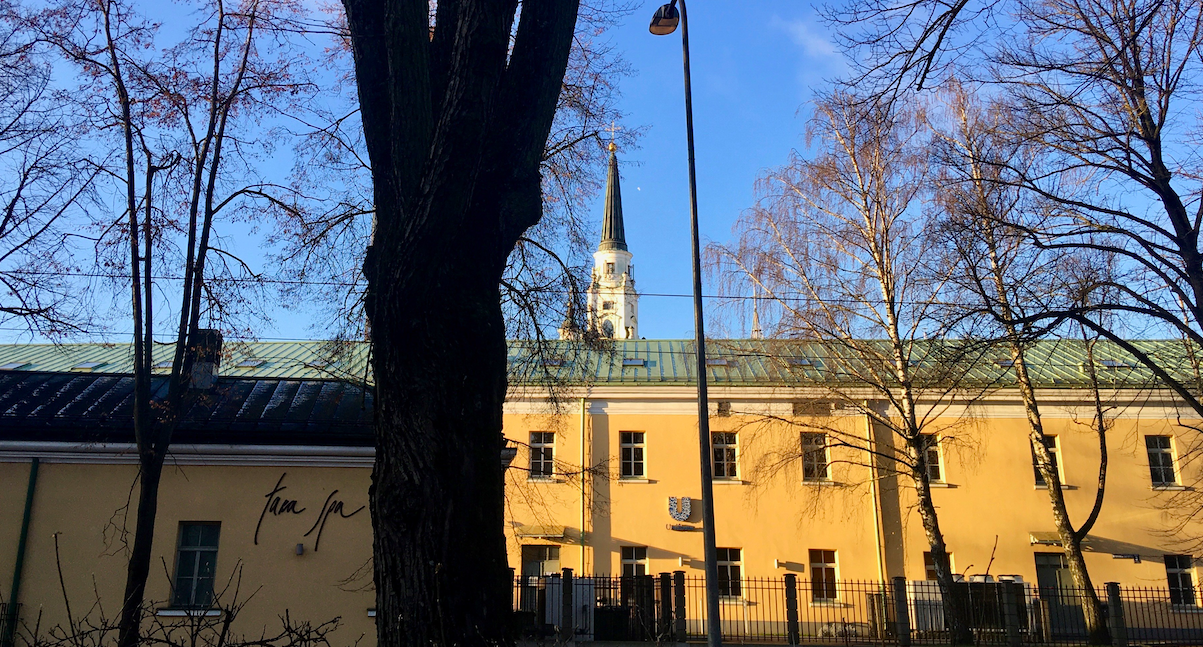 Embrace The Effects Of Water And Heat
Latvians love friends or strangers lightly beating them with leafy twigs in a hot and sweaty environment. The experience takes you to the edge of both your comfort zone and a freezing waterhole. We call it the pirts. You can either go it alone or entrust your body to a sauna master. It can be a truly empowering experience, cleansing for both the mind and body, as you move from hot to hotter, then cold and shed layers of dead skin.
While the pirts is certainly the most local form of "water and heat" style rejuvenation, we've also embraced spa culture. In winter, carloads of Latvians make their way to Estonia's spas in Tartu and Parnu, Lithuania's renowned resorts of Druskininkai and Birštonas while Lithuanians descend on Liepāja and Estonians splash about in Jūrmala. But there are actually plenty of options in Riga itself including a flotation tank at Rīgas 1.slimnīca!
Friends and followers recommend: Baltā pirts, Unimarine SPA, Joker Club, Taka Spa and Vingruma klubs.
Just Stay At Home
Let me tell you a story. On the morning of the Independence Day of Latvia, I lay in bed listening to the wise words of our iconic ex-president Vaira Vīķe-Freiberga on the radio. She recommended light for coping with the winter blues and believes the giving of candles as a gift at Christmas is instinctive.
My cat was perched on my pillow next to me, just one of the 460 000 Latvian households which own a cat. They work their purring magic.
I could still smell the hint of lavender in the air. The young mums of Instagram tell me Latvians have become big believers in the power of essential oils. It's like a modern spin on our ancestors' affinity for healing plants. I add a few drops of oil to a tub of water and place it on a radiator. No need to invest in pricy diffusers.
And you should definitely have a cup of herbal tea! Valerian, chamomile and lemon balm are good ones to try. In Latvia, even pharmacies stock herbal tea.
Meditating is another popular evening ritual. Miervidi is a Latvian-language mindfulness app. Who knows, guided mini-meditations could be an innovative way to assist in your language learning.
But who says you have to be passive to achieve a balanced state of mind? A more energetic way of letting go in the comfort of your own home (or home to be) is renovations. There's just something about knocking down old walls and smashing into the plaster with a hammer or chisel.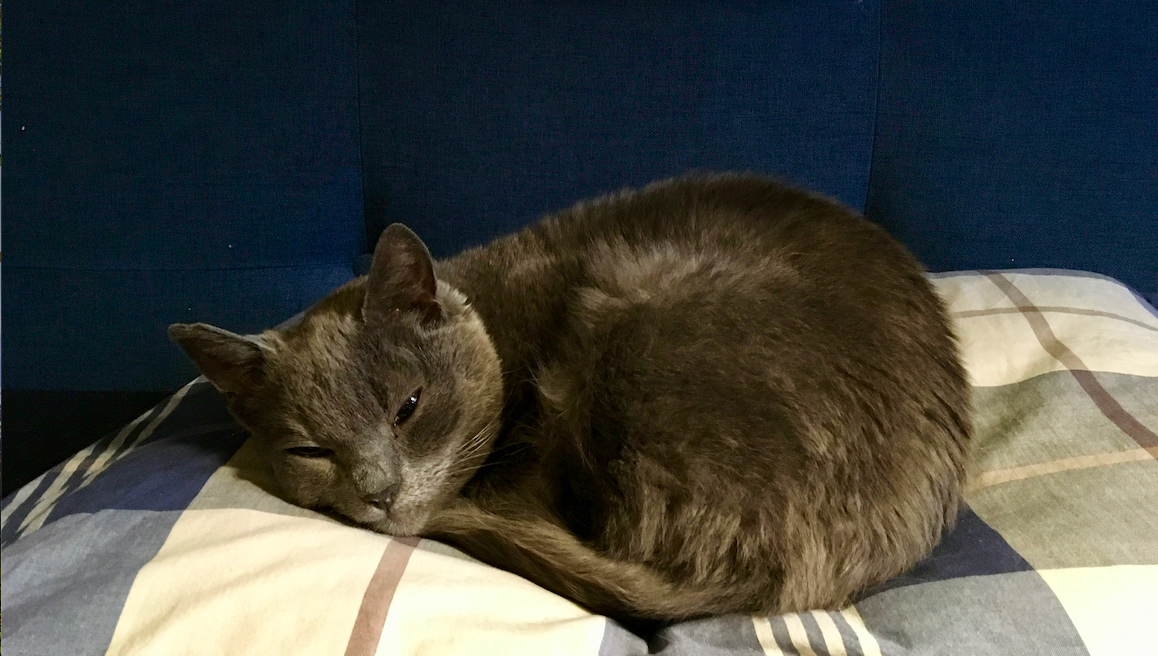 A Little Help From Our Friends (And Professionals)
Sometimes, we need others to show us the way. We may gather at guided meditations, attend seminars or seek individual consultations or treatments. Talking about how you feel isn't a taboo anymore.
See what's available at places like I3 Institute of Integral Education, the silence and meditation room at the National Library of Latvia, Zikurāts, Miervidi, Spiikiizi, ReCure, Lampa Room and ATMA.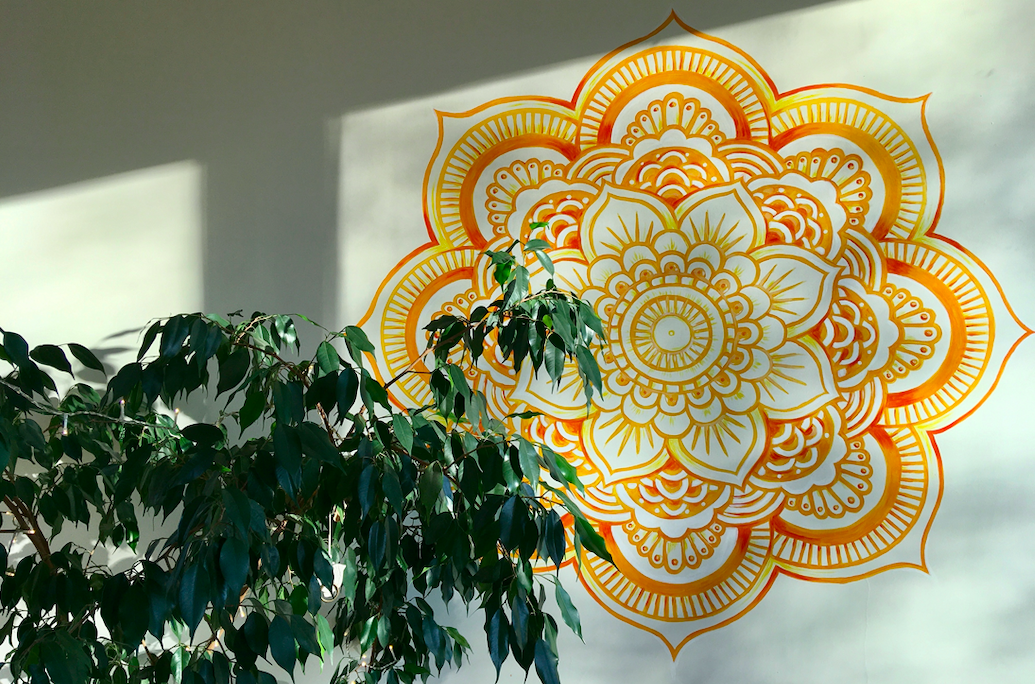 Art Brings Answers
Art challenges us and encourages the right questions, whether making it or experiencing it.
There's a reason Vogue named Riga "the new arts hub of the Baltic". See what's on at Arsenāls, the Museum of Decorative Arts and Design, ISSP Gallery, Kim?, 427 Gallery, LOW and Careva. And look forward to the next edition of the Riga International Biennial of Contemporary Art.
Take part in activities by Riga Sketching School, Drink and Draw, Biskvīts pottery studio and Idealist art studio.
Soothing Sounds Of Music
It's amazing how listening to the right beats at the right time can lift your mood. And how powerful it can be to put your own emotions into the music you create. Some of us sing in choirs, others appreciate the talents of Latvia's musicians and some prefer the experience that only clubs can deliver.
Schools, universities and many companies have their own choirs. Yamaha, Orff and ANIMA music studios offer classes and private lessons. Occasionally, you'll see people looking for band members through social media.
If you prefer listening, see what's on at the Lielā ģilde, Latvian National Opera, Hanzas Perons, Kaņepes Kultūras centrs, Aleponija or Palladium! For something on the techno spectrum try Autentika, One One and Teritorija.
It's Ok To Leave The Country
When the only answer is to get away from it all, planes whisk us to Berlin, Helsinki and Stockholm in just over an hour, and plenty further destinations. Riga Central Bus Station connects us to Vilnius and Tallinn for weekend getaways. Travel gives us a new perspective. Many of us discuss our impressions and get advice through the Latvieši Ceļo (Latvians Travel) Facebook forum.

Coffee And Beer Bring Clarity
We find solace in the bottom of a beer glass, surrounded by friends or strangers. Fortunately, you're never far from a bar in Riga. Others find peace amidst the soothing sounds of a whirring coffee machine, students and freelancers tapping on their keyboards at a cafe. Here are some of my favourite cocktail bars and coffee shops in Riga.
Plenty Of New Things To Do In Riga!
So, go ahead and dive into the unknown! "Try something new!" is probably one of the most common pieces of advice given to anyone who feels a bit down, stressed to the core or plain old bored. Because, often it really works.
We're lucky to have so many things to do in Riga to find calm. Send this post to a friend and try something new together!
—
Liked this post? You might also enjoy How to Survive Winter in Latvia and Where Do Rigans Go at the Weekend?